Digital trends and predictions for pharma in 2020
Bridging the gap between information and operational technology will allow pharma to excel this year. Here, the forthcoming digitalisation trends are projected.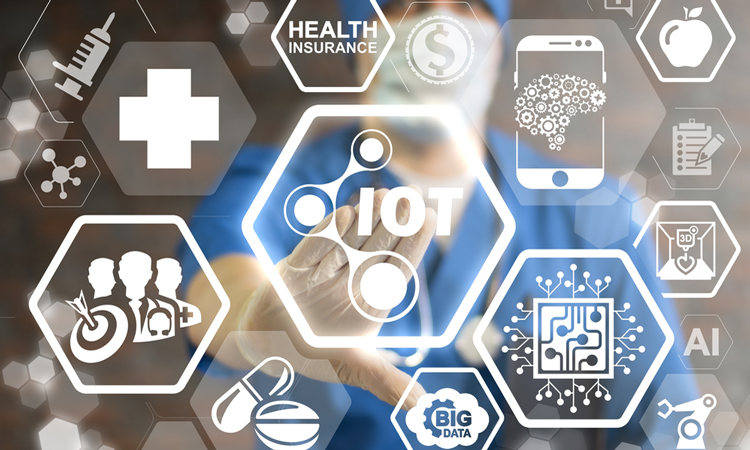 2019 was a watershed year for the life sciences industry, with topics such as Industry 4.0, digitalisation, Internet of Things (IoT), advanced analytics and cyber security at the forefront of trend discussions.
Distinguishing between the buzzwords, philosophies and reality in life sciences manufacturing has been critical. According to Joe Haugh, Chief Executive Officer (CEO) at Zenith: "It is easy to talk about these industry terms without understanding their true meaning or implications."
In this article, we look at how digital business has evolved this year in the pharmaceutical industry, as well as the trends we see shaping the industry through 2020 and beyond.
A drive towards resilient manufacturing
Last year, there was a significant increase and requirement trend for cyber security or resilient manufacturing consultancy work. According to a Deloitte report, the pharma sector is the primary target for cyber-criminals looking to steal intellectual property (IP) and the estimated cost of cyber-crime to the market is valued at $18 billion in 2020.1
In response to this developing market, we have seen a greater prominence of cyber engineering strategy project work. Pharma is adopting such practices as robust cyber security maintenance processes (ensuring the highest level of protection at all times), cyber hygiene standard practices (to prevent compromise of operational technology [OT] networks) and control systems security responses (including a suite of prepared tools and practices to be deployed when an intrusion is detected).
Most cyber security work in 2019 was focused on the design phase and the inclusion of cyber considerations into OT project deployment strategies. This trend will likely continue into 2020, as projects now often include a 'Secure Infrastructure' team where the cyber security and infrastructure team have combined into one.
Increased flexible production strategies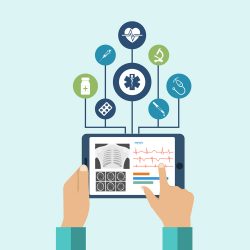 There has been a rising need in biopharma for increased flexibility with simplified production strategies. One area of growth has been the adoption of single use technology.
Single use or disposable bioprocessing equipment is now used widely throughout pre-clinical and clinical manufacturing and is increasingly being adopted for commercial product manufacturing. The industry has quickly realised that it offers faster turnaround for smaller batches due to the avoidance of cleaning, sterilisation and validation prior to usage. We have also seen an increase of smaller production facilities and automated labs utilising cell and gene therapies for personalised medicine approaches. Although this strategy enables more flexibility during production, many are seeing an increase in logistical complexity caused by the increased number of components and consumables required.
The number of contract manufacturers collaborating has also been on the rise. These facilities need to be flexible enough to produce multiple medicines to meet industry demands.
Continuous manufacturing
This year there has been a shift towards a continuous manufacturing trend, with many seeing increased optimisation and cost savings as a result. Over the last few years, continuous manufacturing has moved out of pre-clinical and clinical manufacturing to include full scale production both in drug substance and drug product manufacturing. The benefits include:
a decrease in production costs of 15-30 percent
an increased overall equipment efficiency (OEE) of 75 percent in many cases
a 60-80 percent reduction in end-to-end batch lead time
significant reductions in inventory and utility costs.
There is also a requirement for smaller facilities, which are needed to house this type of plant.
A move towards to continuous processing has followed the larger theme of digitalisation. The convergence of IT and operational technologies (IT-OT) has the potential to facilitate new capabilities across life sciences for years to come.
Unlocking the potential of data
The industry appears to increasingly want more out of their data, and the focus in manufacturing data analysis is about quality, not quantity. Engineers need fewer variables and more data points for those variables in order to work more effectively and draw genuine conclusions from information. A narrow, deep focus is required – not a broad and superficial one. The general discussion and project objects have been about delivering answers to the big questions such as: 'how is my batch doing' and 'has this deviation effected product quality'.
Bridging the IT-OT divide will enable pharma to make tangible business improvements"
Pharma requires the capability to derive genuine and actionable intelligence from their data – not to just access and compile it. In this sense, digital data trends and strategies need to be built in at the project Basis of Design (BoD) to ensure operators, supervisors and executives have access to the information they require to build process and business excellence. 
Integrity and contextualisation is therefore needed to ensure the most value can be derived from information and unlock the power of data.
Delivering life sciences 4.0
Our view is that 2020 will see continued development to meet the changing needs of the industry. Bridging the IT-OT divide will enable pharma to make tangible business improvements and obtain a new level of insight. A combined approach will enable the leverage of data analytics, cloud technology and IoT capabilities, to truly deliver on life sciences 4.0 goals and ambitions.  
About the author
Joe Haugh joined Zenith Technologies in 2009, working in various roles, prior to being appointed CEO in 2015. Joe is a graduate of CIT, Cork, Ireland where he graduated with a degree in applied physics in 1993. He started his professional career as an instrumentation and controls engineer and in 2000 joined the Wyeth team responsible for the design and construction of the a bioprocessing facility at Grange Castle Dublin, Ireland.
References
[Internet]. Www2.deloitte.com. 2020 [cited 17 February 2020]. Available from: https://www2.deloitte.com/content/dam/Deloitte/jp/Documents/life-sciences-health-care/ls/jp-ls-cyber-insider-risk-en.pdf