Working independently or as part of a team: Which works best?
When I sat down to write this article, my immediate thought was about work styles. Is it better to work independently or in teams? Wouldn't it be great to hear from someone on the 'floor' who has worked both in the lab and in the production environment? Work styles: independent or team based. Which one is better?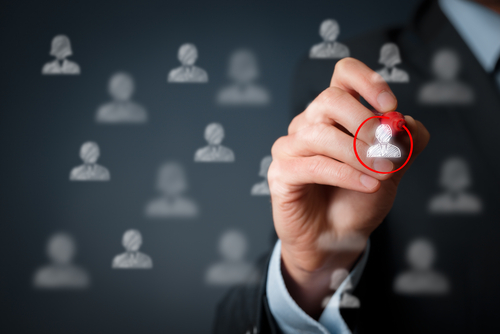 For 20 years, I have worked for several organisations and the involvement for both work styles have varied. Initially, I was an independent analyst and over the years, my work style has progressed to a team based organisation. I am presenting an article to state that after evaluating my roles in research development for parenterals and clinical manufacturing, aseptic manufacturing and biopharmaceuticals; the team based approach is the better of the two styles with regards to microbiology and the production environment.
At the start of my career, I learned the basics of pharmaceutical microbiology from five individuals. Each of us had core responsibilities and there were some group functions that we worked in a team to complete but most analyses were independent as a result of the technical level / experience of the analysts.
I did independently learn LAL gel clot (finished products and raw materials), microbial limits, enrichment tests (or absence of USP organisms), growth promotion for sterility testing, maintaining isolates and daily slant cultures. I made mistakes in assays, was mentored by my colleagues and improved my techniques as a result of these discussions.
The one laboratory function that I remember as the best team experience was sterility testing. Personally, sterility testing has taught me the basic skill set of aseptic techniques. In a team, I learned to respect my colleagues as individuals, their organisational skills and gained insight (working interdependently) as a team.
We conducted sterility testing as a team due to the size of the large containers, the preparatory work of immersing the samples in a sterilant and the variety of the finished product containers (IV bags, 500 millilitre glass containers). To be time and cost effective, the team conducted the testing of the product (7 – 10 sets of samples) during one test session. We had few errors since as a team we had two experienced subject matter experts and a novice (myself); three sets of eyes are better than one set of eyes!
One would agree that the example of the team previously mentioned makes perfect business sense since the sterility test is a critical test that must be performed correctly the first time since retests are not allowed. So lets take examine this a little further. Hindsight in my opinion is a marvellous thing if one can apply it to the present. If my group worked more as a team in the other functions of the lab, what would we have accomplished? Possibly a reduction in errors in other areas and achieved cost effectiveness? We could have rotated the job functions within the group of individuals; a better versed in skill sets, reduced the monotony of the work and increased the working knowledge of the different assays? I believe the answer is yes to all of the preceding statements.
A team-based approach advantage – it saves time
Let's focus on the one thing that we can't really purchase: time. A team based approach introduces a work style that the other analysts can mimic and choose the best style for efficiency. A subject matter expert pairing up with various levels of experience creates and provides real time discussion forum, discrep – ancies solved and mistakes avoided. It can provide additional time for more complex analysis and report writing as well as personal development, training, and empowers the organisation to take on other tasks. It can reduce the monotony of the tasks involved, increase the sense of detail and focuses on the tasks at hand.
Cross training
As individuals progress in learning their tasks in a team based approach, they can learn other tasks, encourage productive changes by bringing fresh views on the procedures, review standard operating procedures that some may take for granted, suggest improvements to the testing and or eliminate unnecessary testing. All are cost reductions to the organisation. I have seen individuals that have been the sole SME experts and, when that individual was absent, some work stopped. A team based approach would have a backup or several backups in place.
The teamwork based approach, from my experience, encourages communication within the group to tackle the tasks at hand, encourages flexibility to accommodate work styles, strive for excellence and uses the word, 'we' rather than 'I' for various tasks. It promotes the group as a whole not the individual. It lends itself to foster communication outside of the group, encourages interactions within teams to accomplish goals for the team as well as the entire organisation.
All organisations have individual departments that interact with each other. Promoting a team based style of work will prepare individuals to work with other 'teams/ departments' to perform their job functions and in the best interest for the organisation.
I have performed environmental monitoring both individually and as one of a group. One example for team work is that it fosters change for the organisation to choose the best GxP practices alongside with the Standard Operating Procedures. Which is better in your opinion, one individual performing environmental monitoring for a straight eight hours or, if the organisation can allow two individuals at a time reducing the work into four hours a piece, helping each other during the environmental monitoring process, reducing the repetitive motions, acting as a double check on each other's work, and supporting other laboratory functions in the afternoon? Which is better on the production floor, one set of eyes or two? The obvious answer then for both is two.
I have seen the best examples of this in environmental monitoring, sterility testing and utility testing (gas, WFI, Steam and PUW sampling), microbial identification and the production environment. Would you consider then changing your work place style from an individual to a team based style with the advantages that I have mentioned?
One argument that may preclude organisa – tions from working within a team based style is that some individuals may not be able to work with each other for whatever reason. I believe a team based approach is the better way to promote cooperation between the two individuals since they will have to accomplish the work goals, set aside professional differences and focus on the task at hand.
Individuals who work alone in separate areas usually do not have an idea on the various functions that individuals perform each day. A team based approach is a good reality check that encourages cross training into various sections within an organisation to gather insight on the responsibilities of various departments.
Team based approach … constructive discussion
I have seen constructive discussion in the production groups at the end of the day and after various production activities. Short five minute meetings where everyone stands (to keep the meetings concise) and the topics are:
What went well today?
What didn't go so well?
What can we do to make the appropriate changes?
Recognition?
The point of having this team based approach is that everyone has a constructive voice. It brings to the group the personal acknowledgement of the activity that didn't go as planned and a concerted effort to plan ahead and make a concerted effort as a team to change the next round of activity in the near future. Recognition is important not just for the individual but as also for the team and outside the team's immediate members.
Conversation is easy, but what has to happen is the most simple: the discussion has to have immediate action and subsequently results. This will empower the team or, if change can't be initiated, then it should be stated with sufficient reason. It is important for the team to have this feedback.
Turnover
I have experienced large turnovers in the quality control section for various reasons, reduction in the work force, promotions, secondments, relocations of spouses, and the list can go on. I believe with the economic climate this has largely not been an issue but I believe that it will change. Wouldn't it be better to be prepared for the organisation to plan ahead? A team based approach would eliminate the need for that one individual who has constantly performed a task solely for so many years and now training has to be rushed in place to fill that person's vacancy. Again, new insight, a review of procedures, a review of current ways of performing job functions may change the concept of the job responsibilities and the group and turn them truly into a team. The organisation has planned ahead, is prepared and ready to perform those tasks with confidence.
A team based approach is for organisations that have at least two individuals. Organisations are increasingly team based so why shouldn't (where applicable) the quality control organisations? Working in teams promotes positive change for the individual, the team as well as the organisation. I am looking forward to another 20 years in pharmaceutical microbiology.
About the author
John Gappa is a certified registered microbiologist via the American Society for Microbiology (ASM) who has a strong background in both research and development and manufacturing. He has had the pleasure working for various companies such as Sterling Winthrop Research Institute (Sanofi Aventis), GlaxoSmithKline and Pfizer. His experience ranges from the validation of assays from bacterial endotoxin, depyrogentation studies (autoclave and Smeja), sterility testing finished product, microbial count, environmental monitoring to performing CAPA /AE (atypical event) and investigations for microbiology and quality assurance. Products experience: lyophilised, terminal sterilisation, aseptic filling, biopharmaceuticals, antibiotics and cytotoxic and various developmental projects for clinical phases.