Four MHRA 'inspections and good practice' guidances for the COVID-19 outbreak
Md Saddam Nawaz discusses four guidances released by the MHRA to help firms navigate the regulatory waters during the COVID-19 pandemic.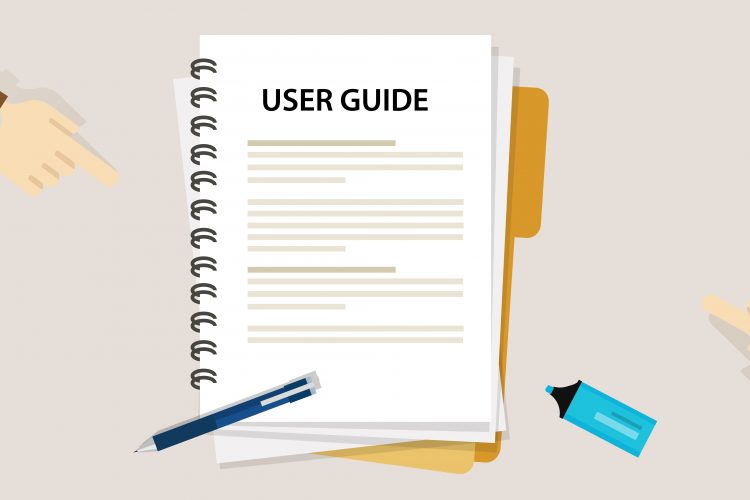 Regulatory authorities are engaged in numerous activities to protect and promote public health during the COVID-19 pandemic, ranging from the acceleration of development for treatments for the novel coronavirus, maintaining and securing drug supply chains, providing guidance to manufacturers, advising developers on how to handle clinical trial issues and keeping the public informed.
This article examines the guidances published by the UK Medicines and Healthcare products Regulatory Agency (MHRA) on Inspections and good practice that can be applied to help pharmaceutical companies cope with the Good laboratory and Distribution Practice consequences of the COVID 19 pandemic, while ensuring a high level of quality, safety and efficacy for medicinal drugs made available to patients. 
Guidance 1: Approval of GxP documents when working from home during COVID-19 outbreak
Due to the COVID-19 pandemic, remote or home-based working has increased. This guidance facilitates organisations to consider alternative methods whilst maintaining basic control of GxP documents.
GxP documents can generally be spilt into two categories:
Electronically generated documents
Paper documents.
According to the MHRA guidance, companies utilising validated systems that support electronic signatures approval and are available remotely should continue to use them.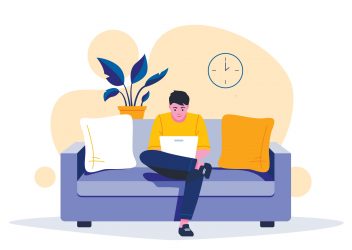 Conversely, documents that have traditionally been printed on paper, physically handed to each reviewer and/or approver in an office and authorised using wet ink signatures can be shared with remote workers, but they have no formal system describing how the review and approval can be recorded. Such documents include, but are not limited to, validation protocols and reports, risk assessments, technical reports, quality management system documents that are paper-based such as standard operating procedures (SOPs), investigations and change requests etc.
Therefore, the MHRA recommends identifying the aspects to consider with remote approval, including:
How the approval signature is attributable to an individual
Whether there is a legislative requirement or GxP guidance for a signature. If there is, then the signature should be considered more critical and have proportionately greater control – for example when a qualified person (QP) certifies a batch of finished product to enable release for sale.
The security of the electronic signature ie, so that it can only be applied by the 'owner' of that signature
How the act of 'signing' is recorded so that the document cannot be altered or manipulated without invalidating the signature or status of the entry
Ensuring that all required associated data is available to a remote reviewer that would have been available to them if they were performing the review at a site.
Further examples of issues regarding remote approval are included in Examples of issues with remote approval.
The guidance urges that the solution will vary from firm to firm, depending on the type of document and the tools available to the person performing the approval – eg, printer, scanner/smartphone, secure email, third party software or existing systems that have tools to capture electronic signatures.
No matter what system or process is used, the following principles should be applied to maintain control:
Controls should be proportionate to the risk considering the type of document and the methods used for distribution and approval
A signature performed remotely should be equivalent to the handwritten signature of the signatory
The method of document distribution and approval should be defined to minimise the risk of error due to misunderstanding what is being reviewed/approved.
Guidance 2: Guidance for manufacturers and Good Practice (GxP) laboratories on exceptional flexibilities for maintenance and calibration during the coronavirus outbreak
The agency is allowing alternative courses of action for manufacturing or laboratory equipment during the outbreak. The following options are available to manufacturers and GxP laboratories to conduct maintenance and calibration during the COVID-19 pandemic.
If an engineer is available to attend site
An organisation's health and safety procedures or manual should be updated so the engineer can ensure appropriate social distancing measures are upheld and be supervised adequately during their time on site.
Calibration and maintenance protocols or similar documents may be reviewed prior to the engineer visiting the site as per routine requirements. Approval may be given electronically and the site visit documentation may also be signed electronically.
If an engineer cannot attend site but is available by telephone or video call
A qualified employee may perform the calibration or maintenance task under remote supervision from the engineer, providing the site has all the required materials, parts and tools to perform the task.
If an engineer is not available to attend site and remote supervision is not possible
A pharmaceutical quality system record (eg, change control or deviation) should be raised and the delay to the calibration or maintenance task should be risk assessed, considering;
the criticality of the equipment and its intended use
frequency of the calibration/maintenance
whether it is an interim or annual recalibration/maintenance task
prior performance, including 'drift' between previous calibration or maintenance visits and recent breakdown history
performance checks that are performed on the equipment prior to use
if alternative equipment is available to perform the task and is within its calibration/maintenance period.
A risk assessment should be performed that considers additional performance checks and verifications to monitor the compliance status of equipment. The delay to a calibration or maintenance task should be documented and handled by the quality management system. Equipment breakdown should also have outstanding maintenance or calibration work completed prior to being put back into use.
Off-site calibration/maintenance
Navigable equipment can be shipped off-site for calibration or maintenance. If this is not standard practice then the firm should detail the risks of equipment leaving the site for calibration or maintenance and examine whether it is fit for the intended use after return to the site.
Substitution of laboratory equipment
Any analytical methods that have been validated/verified on a specific make/model of equipment can be transferred to an equivalent instrument after assessment of the impact on the validated/verified status of the method. If required, method validation/verification may need to be performed again to ensure the validity of the results generated.
Guidance 3: Guidance for Good Laboratory Practice (GLP) facilities in relation to COVID-19
The UK Good Laboratory Practice Monitoring Authority (UK GLPMA) recognises there are potential challenges that COVID-19 will present to members of the GLP monitoring programme.
Office-based GLP inspections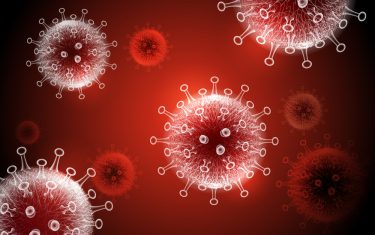 Office-based inspection can be conducted and once the inspection is closed a statement of compliance will be issued to provide that facility with a record of continued membership of the monitoring programme. However, an onsite facility inspection will then be scheduled once the regular inspection programme resumes.
Amendments and deviations
Any incident or deviation encountered due to COVID-19 that could potentially impact the GLP status of a study should be maintained, fully assessed and documented via existing amendment and deviation programme by the firm.
Quality Assurance (QA)
The guidance recommends that QA activities are prioritised using a risk-based approach. A risk assessment can be used to identify where to focus resources and adapt audit programmes. The impact of deviation from planned QA audits or delays due to a lack of resources or travel restrictions should be assessed and documented by the study or quality director.
Remote technology such as video calls can be an alternative to physical presence and would be acceptable. The use of remote observation methods should be fully risk-assessed to ensure they provide a similar level of oversight as a physical audit.
Guidance 4: Exceptional good distribution practice (GDP) flexibilities for medicines during the COVID-19 outbreak
The MHRA's temporary regulatory flexibilities address the current exceptional circumstances. However, they are being regularly reviewed and may be updated at any time.
Supply chain
Periodic supplier and customer requalification may be postponed. Interim reliance may be placed upon regular review of notifications of suspended wholesale dealer authorisations (WDA(H)) and any General Pharmaceutical Council registration updates. Medicines may be returned to saleable stock if returned from the wholesale distribution chain within 10 days.
Transportation
Non-temperature-controlled transport may be used when the ambient temperature is less than 20°C.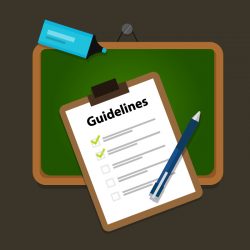 A risk assessment should be in place for products transported under less than 8°C, with justified mitigating measures and with 'Do not refrigerate' identification.
Another risk assessment ought to be conducted for products that can be held for up to 96 hours at a transit hub without a WDA(H) to assist in transportation. Alternative arrangements to show proof of delivery will be permitted.
Responsible Persons (RP)
RPs may fill in for RPs from another company, providing the companies are grouped without variation and have an RP registration number issued by the MHRA.
Facilities and equipment
Storage and distribution equipment may be used as soon as possible, supported by a risk assessment and additional mitigating measures with limited qualification and validation. Remaining qualification and validation work should be completed retrospectively, with any delays minimised.
Management of deviations – following assessment by the RP to determine the impact of a deviation or non-conformance, investigation of 'minor' events may be put on hold. These should be tracked, with investigations initiated in response to an identified trend.
Post-inspection regulatory commitments relating to deficiencies classified as 'other' may be put on hold. These should be recorded in the quality system and corrected after pandemic restrictions are lifted.
Routine Standard Operating Procedure reviews may be extended
Electronic alternatives to wet signatures will be permitted. Distributors should ensure that interim working systems are designed to accommodate data integrity principles.
Internal audit (self-inspection) and GDP refresher training may be put on hold. Training new personnel in GDP principles and training of procedural updates should continue.
The MHRA recognises that the care of patients is every firm's priority. To achieve this goal and ensure only the highest quality products are manufactured, the MHRA requires that firms make relevant decisions which have been carefully evaluated for risks.
About the author
Md Saddam Nawaz is the Manager of QA at ACI HealthCare Limited, a subsidiary of ACI Limited. His focus is on QbD, data integrity and validation in the field of pharmaceuticals and he is also a GMP and regulatory speaker.
References
Related diseases & conditions