Formulation, Development & Delivery In-Depth Focus 2020
The articles in this in-depth focus outline the advantages of repurposing existing drugs for new indications and reveal why implantable systems and microparticle depots as drug delivery systems can aid patient compliance.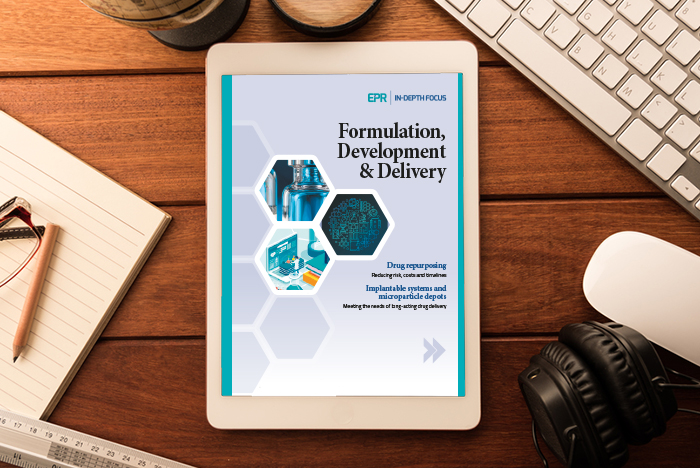 Drug repurposing
Repurposing existing drugs can be attractive as the process is often less risky, more cost effective and can be undertaken in less time. This article discusses the logic behind drug repurposing and the approaches that are currently being explored.
How implantable systems and microparticle depot injections are meeting the needs of long-acting drug delivery 
Implantable systems and microparticle depots are used in many areas of drug delivery to release medicines at a controlled rate within the body. The use of these long-acting dosage forms eliminates the need for frequent administrations via traditional routes of administration, which ensures patient compliance and results in improved outcomes. Dr Kimberly Zubris and Jite Okoh discuss the benefits these long-acting products bring to drug delivery and address the critical design, manufacturing and testing challenges that should be considered in their development.