Three tips to manufacture quality compliant PPE
Dr Stephane Gobron explores three different ways that manufacturers can use to bring their PPE up to regulatory standard.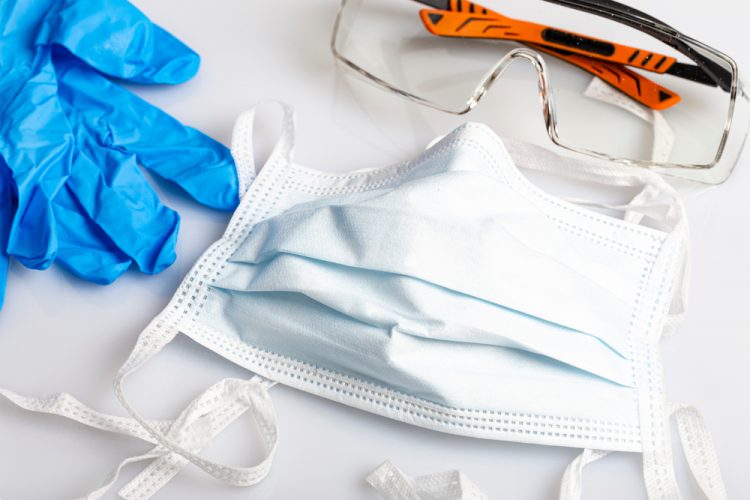 At the height of the COVID-19 pandemic, a batch of 400,000 gowns flown into the UK from Turkey were rejected after failing to meet National Health Service (NHS) standards. This high-profile recall highlighted the pitfalls of manufacturing personal protective equipment (PPE) that does not comply with regulatory frameworks.
Selling your PPE product on the open market means complying with relevant product safety legislation. For example, manufacturers wanting to sell their equipment in Europe should comply with the European Union (EU) Directive 2016/425. These regulations also apply to British manufacturers during the Brexit transition period. If your products fail to meet these regulations, they will be rejected by a Notified Body. 
The right material
Sourcing materials is one of the main challenges when manufacturing PPE. This has become a larger issue during the COVID-19 pandemic due to high demand for face masks, gowns and other equipment.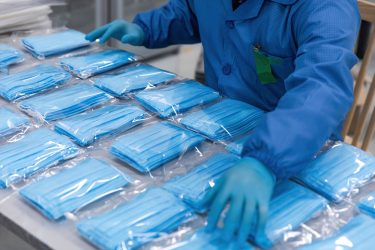 Choosing the right material is also an important aspect of manufacturing this equipment. Non-woven materials are commonly used to manufacture coveralls and aprons because polyethylene contains non-absorbent properties. This means the material will create a barrier between people to prevent exposure or spread of germs. Manufacturers are increasingly innovating and developing equipment using alternative materials. For instance, UK plastics manufacturer ICL Tech Ltd recently joined a consortium of businesses to design and manufacture a reusable face shield named TechPPE. The visor features optically clear and thin plastic that provides full face protection with an adjustable headband to ensure that it fits well and is comfortable for the wearer.
Non-woven and laminates have different levels of resistance to penetration and degradation caused by hazardous substances, so manufacturers should be careful to choose the correct material grade. If your customer requires only a basic level of protection and is working with a smaller budget, flash spun polyethylene fabrics will be sufficient. Many standard gowns use a layered spunbond meltblown spunbond (SMS) fabrics and these are available in various thicknesses to provide different levels of protection.
Understanding the regulations
Complying with the new regulations means regularly testing the PPE"
As previously mentioned, selling your PPE on the European market means complying with the EU Regulation 2016/425. This replaced the old PPE Directive 89/686/EEC in April 2018 and the new framework brings various changes for manufacturers. These include supplying an EU declaration of conformity in the language of the customer and the reclassification of some category II products, such as gloves and some face shields. The regulations cover any equipment designed to be worn, as well as interchangeable components like filters and systems that connect equipment to external devices. When selling in the US, you should check products against the US Occupational Safety and Health Administration (OSHA) requirements.
A product's intended use may also determine whether to classify a product as PPE or a medical device — that will then determine which regulations are relevant. For instance, surgical gloves designed for examination are medical devices, however protective gloves used in a laboratory will be classified as PPE. If your product is a medical device, you will need to comply with either the incoming EU Medical Device Regulation (MDR) 2017/745 or the existing Medical Devices Directive (MDD) 93/42/EEC.
Testing the product
Under the new EU Regulation 2016/425, manufacturers must carry out ongoing product risk assessments. This involves sample testing of PPE products currently available on the market, keeping a register of any complaints and notifying any potential risks to relevant authorities. The results of sample testing also enables Notified Bodies to evaluate your product when determining whether the product retains its CE mark.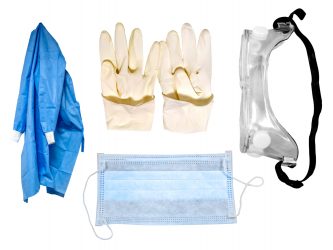 Complying with the new regulations means regularly testing the PPE, but the method you use will depend on the application and environmental setting. For instance, you may need to conduct antimicrobial and antibacterial testing to assess biological resistance of any wearable PPE. You can also evaluate chemical penetration by carrying out innocuousness tests against using different pH values and checking resistance to nickel, chromium VI and other substances. When manufacturing full body clothing, you may also want to test for chemical or liquid splash resistance to ensure the user's safety.
About the author
Dr Stephane Gobron is an R&D executive with a Masters in Plastics Engineering and 20 years' experience working in the medical device industry. He is also a Subject Matter Expert for Kolabtree. His career has so far involved working with both large-cap medical device companies as well as start-ups.