Developing a preventive vaccine regimen to tackle Ebola
Earlier this year, Johnson & Johnson announced the first major regulatory approval of a vaccine developed by Janssen for the prevention of Ebola. Nikki Withers spoke with the Global Head of Vaccines, Johan Van Hoof, to discover what technologies were used and how they are now being leveraged to develop a vaccine candidate for the prevention of COVID-19.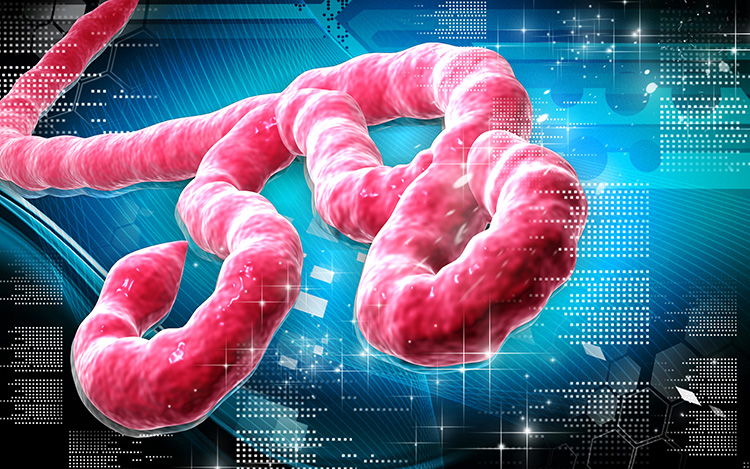 Ebola virus disease, formerly known as Ebola haemorrhagic fever, is a rare but severe, often fatal, illness in humans. The virus is transmitted to people from wild animals and spreads in humans through human-to-human transmission.1 In 2014, the Janssen Pharmaceutical Companies of Johnson & Johnson committed to accelerating the development of a vaccine regimen for the prevention of Ebola. "Up until 2014, Ebola outbreaks mainly happened in rural areas, but due to the high mortality associated with the virus and the fact that people get ill fairly early onwards, we quickly learned that with the right hygiene measures you could control an epidemic quite well," said Johan Van Hoof, Global Head of Vaccines at Janssen. However, in 2014 the worst Ebola outbreak to date occurred in West Africa, which caused nearly 30,000 cases and more than 11,000 deaths in 2014-2016.2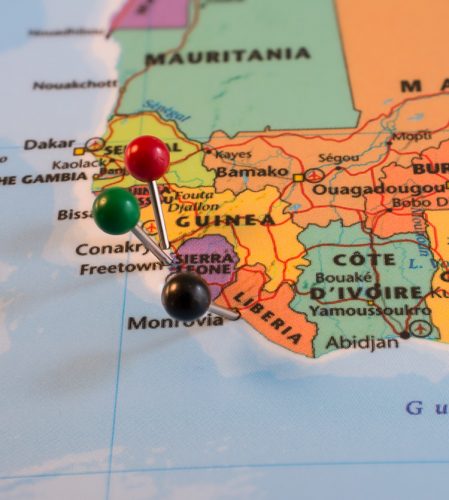 "In 2015, I travelled to Sierra Leone and witnessed the devastation that Ebola was inflicting on the people of the country," said Van Hoof. "Before Ebola, Sierra Leone had one of the fastest growing economies in Africa, well on its way to recovering from a lengthy civil war. People's aspirations were high. Ebola halted all of that, reminding us just how susceptible human life is to the devastating effects of infectious diseases and how much we still have to learn about our own immune system."
At the time, Janssen mobilised significant resources and expertise to accelerate the development of a "prime-boost" Ebola vaccine regimen in collaboration with Bavarian Nordic and a host of global partners, including the Biomedical Advanced Research and Development Authority (BARDA) and Europe's Innovative Medicines Initiative (IMI). The company launched 10 Phase I, II, and III clinical trials for the Ebola vaccine regimen across three continents in just one year.
Controlling further outbreaks
The second worst Ebola outbreak on record began in the Democratic Republic of the Congo (DRC) in 2018. It has since caused more than 3,000 cases and over 2,000 deaths – a mortality rate of 65 percent.3 Although this outbreak has now ended, a new one has now been declared, underlying the ongoing public health threat. "The Ebola outbreak in the DRC has reminded us that the threat has not gone away and we have to be prepared," Van Hoof emphasised.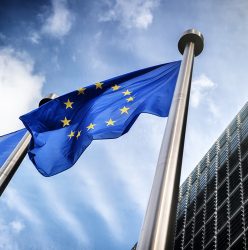 In May this year, Johnson & Johnson announced that Janssen had received a positive opinion from the Committee for Medicinal Products for Human Use (CHMP) of the European Medicines Agency (EMA) for its investigational Ebola vaccine regimen. This was followed by an announcement in July that the European Commission (EC) had granted Marketing Authorisation for the vaccine. "The approval of our Ebola vaccine symbolises the progress Janssen has made towards achieving our vision of delivering potentially transformational vaccines to communities most at risk of deadly infectious diseases. Not only is it the first vaccine to emerge from our vaccines pipeline, it is also the first approved vaccine to be developed using Janssen's AdVac® technology," said Mathai Mammen, Global Head, Janssen Research & Development.
The preventive vaccine regimen includes Ad26. ZEBOV as the first dose, based on Janssen's AdVac® viral vector technology,4 and MVA-BN-Filo as the second dose, based on Bavarian Nordic's MVA‑BN® technology, administered approximately eight weeks later.5 Van Hoof explained that the AdVac® technology utilises a non-replicating viral vector strategy in which a virus – in this case adenovirus serotype 26 (Ad26) – is genetically altered so that it cannot replicate in human cells. This vector carries the genetic code of an Ebola virus protein and when the body encounters the antigen, it induces both a long-lasting humoral and cellular immune response against the antigen through the activation of immune cells and production of antibodies. "In the future, if the body encounters the actual pathogen, the body will be able to respond faster and more effectively, as immune cells and antibodies specific to the pathogen will be rapidly available in the body to prevent the pathogen from inducing disease," he said.
Rapid scale up
Van Hoof noted that Janssen's technology allows the facilitation of rapid scale up to high capacity and low-cost manufacturing. "We are able to produce manufacturing runs with very high yields. Combining a solid gene technology platform with our manufacturing cell line platform therefore allows us to react swiftly to new threats and be fast in up-scaling. Our hope is that with the approval of this vaccine, there is an extra tool available in the toolbox to fight against the Ebola threats."
The 2014 outbreak of Ebola in West Africa grew exponentially and overwhelmed healthcare systems. "In less than six years, with the strength of global public-private collaborations, we have an approved Ebola vaccine which could help those most in need, with the ultimate goal of preventing outbreaks before they start," said Van Hoof.
Further application
The same technology is also being used to develop vaccine candidates to protect against SARS-CoV-2, as well as Zika, RSV and HIV. "We have had very good pre-clinical and clinical data for our HIV vaccine, where the insert that we put in encodes for the HIV virus," explained Van Hoof. "These results were so encouraging that we decided, based on those data, to conduct a clinical proof-of-concept efficacy study in Sub-Saharan Africa, which is ongoing with 2,600 women." He hopes that by late 2021 they will have initial results of that efficacy study.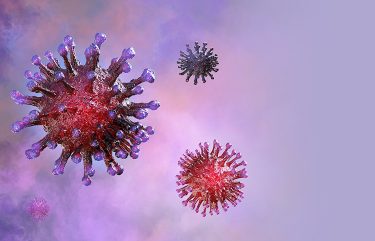 The years Janssen spent developing these AdVac® viral vectors is also helping the company with the creation of a potential SARS-CoV-2 vaccine. They are pursuing the development of a non-replicating viral-vector vaccine, which contains a piece of DNA that codes for the coronavirus "spike" protein and leverages their AdVac® vaccine technology. Maria Grazia Pau, Senior Director, Compound Development Team Leader for HIV vaccine programmes at Janssen said: "We are frontrunners in using large-volume bioreactors to produce AdVac viral vectors, which is a great benefit. Plus, we have experience from our work on HIV and Ebola to conduct large studies like the ones necessary for developing a vaccine against COVID-19. Our work in these areas has also demonstrated the value of strong partnerships and collaboration, which is experience we are also leveraging for our SARS‑CoV-2 vaccine programme."

Johan Van Hoof received his medical degree (cum laude) from the University of Antwerp, Belgium, and was a research fellow in the Department of Anatomy and Embryology at Rijksuniversitair Centrum Antwerpen, Belgium. He studied business management at Krauthammer International School and the International Executive Programme INSEAD, Fontainebleau, France.
Johan joined the Johnson & Johnson Family of Companies in April 2005 as Vice President, Data Management and Early Clinical Development. Following roles as Chief Operating Officer (COO) of Johnson & Johnson Pharmaceutical Research, LLC, and Head of the Global Development Organization, he was appointed Global Therapeutic Area Head for Infectious Diseases and Vaccines in 2010. Since 2011, he has been overseeing R&D at Janssen Vaccines as Managing Director.
References
Ebola virus disease [Internet]. Who.int. 2020 [cited 4 August 2020]. Available from: https://www.who.int/news-room/fact-sheets/detail/ebola-virus-disease
2014-2016 Ebola Outbreak in West Africa | History | Ebola (Ebola Virus Disease) | CDC [Internet]. Cdc.gov. 2020 [cited 4 August 2020]. Available from: https://www.cdc.gov/vhf/ebola/history/2014-2016-outbreak/index.html
Ebola health update – North Kivu/Ituri, DRC, 2018-2020 [Internet]. Who.int. 2020 [cited 4 August 2020]. Available from: https://www.who.int/emergencies/diseases/ebola/drc-2019
Vaccine Technology [Internet]. Janssen. 2020 [cited 4 August 2020]. Available from: https://www.janssen.com/infectious-diseases-and-vaccines/vaccine-technology
Thiebaut R, Snape MD, Goldstein N, et al. Safety and immunogenicity of 2-dose Ebola vaccine regimen with Ad26.ZEBOV and MVA-BN-Filo in a phase II clinical trial in Europe (EBOVAC2) – ECCMID Live.