Sterile medical packaging: the need of the hour amid the COVID-19 pandemic
Reeti Banerjee explains why the use of sterile packaging for medicines will see a growth in the near future, mostly due to the COVID-19 pandemic.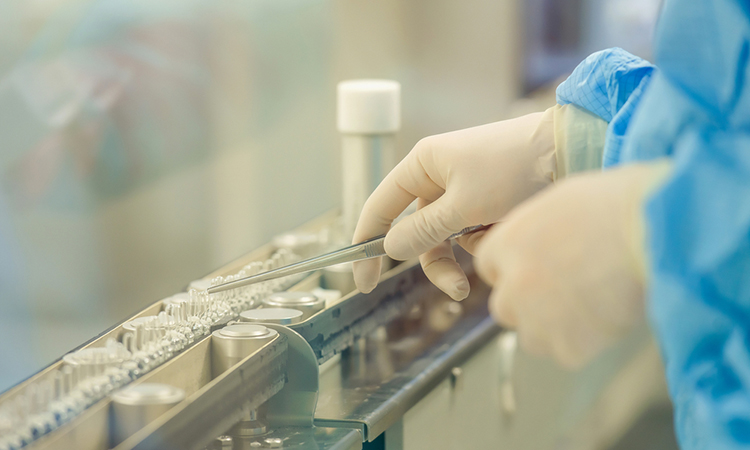 Not long ago, little did we imagine that a virus would be able to overthrow the global economy and have devastating consequences to public health. It began in December 2019 when an unknown infectious respiratory disease emerged in Wuhan, China, soon named the novel coronavirus disease (COVID-19) by the World Health Organization (WHO). A completely new class of virus called severe acute respiratory syndrome coronavirus 2 (SARS-CoV-2) was found to be solely responsible for the disease.
The healthcare sector is considered to be at the epicentre of this unprecedented challenge and hence, it is receiving immense support from global governments. From deploying staff and equipment in hospitals and preparing isolation beds for patients to delivering testing kits and other resources whenever required, this sector is preparing for every eventuality.
Sterilisation is playing an increasingly vital role in preventing the transmission of this life-threatening disease. Several prominent companies are thus persistently manufacturing sterile medical packaging, such as containers, pouches and wraps to protect products against unintended transmissions.
Placon expands production capacity to fulfil growing demand for medical packaging
The sterile medical packaging industry should showcase an exponential growth in the near future"
In June 2020, Placon, a designer and manufacturer of unique injection moulded and thermoformed plastic packaging products and headquartered in Wisconsin, declared it is planning to expand its thermoforming production capacity in Elkhart, Indiana. This is intended to meet the increasing demand for medical packaging. The expansion will include four technologically-advanced thermoforming presses. These would also deliver warehouse and cleanroom manufacturing space.
Placon's Elkhart facility is dedicated to manufacturing customised plastic packaging for the healthcare and medical industries. It is ISO 13485 certified and produces the bestseller BargerGard protective packaging made from thermoplastic polyurethane (TPU) material, as well as thermoformed clamshells and trays. This site will soon turn into the company's flagship medical packaging facility.
Sharp invests $1.24 million to broaden its Rhymney facility, UK
Sharp, a renowned provider of pharmaceutical packaging announced the investment of  $1.24 million in the expansion of its site in the UK in June 2020. Its Rhymney facility first opened in late-2019 and since then, the company had been receiving multiple queries for commercial packaging services.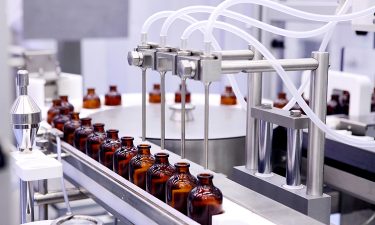 It will now be able to fulfil the growing demand for commercial primary and secondary packaging of numerous drug formats, such as thermoform medical device kitting, syringes, capsules, bottles and blister packaging.
According to one of the company's officials: "We are planning to unveil new authentication, aggregation and serialisation equipment with further investments to strengthen our position in the industry. The new investment will enable us to provide complementary services to all our new and existing clients. Besides, it will expand Sharp's footprints in Europe."
Vireo joins hands with eBottles420 to distribute terpene-preserving packaging system
Vireo Health International Inc., a multi-state cannabis company based in Vancouver, signed an agreement with eBottles420 in July 2020. The main aim of Vireo is to produce and distribute its terpene-preserving packaging system. This patent-pending unique packaging system is capable of preserving the cannabis flower by halting the loss of terpene and similar compounds occurring right after the harvest.
Jones Healthcare Group invests in Uhlmann blister packaging line
In July 2020, Jones Healthcare Group, a manufacturer of medical packaging and containers based in London, invested in a new Uhlmann blister packaging line. This highly automated and fully integrated two-lane equipment would improve the company's production capacity to meet the high demand for unique blister combinations. As per the company officials: "Our new line delivers the highest flexibility and productivity for blister packaging, including a full aggregation and serialisation solution for medicines. The demand for such packaging is surging day by day because of the constant evolution of complex pharmaceutical regimes and dosage forms."
Is the medical sector benefitting from smart packaging?
Smart or intelligent packaging offers plenty of opportunities to increase customer loyalty and brand identity. These not only offer marketing functions, but also provide protection for medicinal ingredients. Below are a few more of their significant functions:
Time-temperature indicator: Some medicines need to be stored at certain temperatures to prevent spoilage. Smart packaging helps in developing labels informing the medicine's temperature during its storage and shipping process. This helps patients, pharmacists and clinicians to determine whether the medicine is safe or not.
Near-field communication (NFC) tags: In today's world, few spend the time to read the information written on drug packages. Additionally, patients often forget to take their medicines or they fail to adhere to prescriptions. Hence, they must have a complete knowledge about a particular drug that they intend to consume. NFC offers this information on the patient's smartphones in an interactive way.
Integrated loudspeakers: To help patients in dealing with the burdens of tiny print and excessive information, various companies are experimenting with the idea of replacing such data with integrated loudspeakers. The information written in tiny texts can be easily customised with patient-specific instructions associated with the medication.
What does the future hold?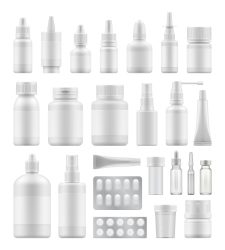 The sterile medical packaging industry should showcase an exponential growth in the near future backed by the increasing prevalence of infectious diseases. At present, the COVID-19 pandemic has accelerated the demand for such packaging to prevent transmission.
Once a vaccine is discovered, patients are still likely to continue demanding for these products to protect medications from harmful microorganisms. However, with the authorities developing and enforcing regulatory standards to ensure the sterility of the packaged content, which can be strenuous to maintain, this may act as a barrier to growth in the coming years.
About the author
Reeti Banerjee has an extensive experience in the field of pharmaceutical packaging. She specialises in writing articles, press releases, blogs and news reports on a wide range of topics.
References
Sterile Medical Packaging Market Size, Share | Global Forecast, 2027 [Internet]. Fortunebusinessinsights.com. 2020 [cited 10 September 2020]. Available from: https://www.fortunebusinessinsights.com/sterile-medical-packaging-market-102798
Related diseases & conditions