Communicating with healthcare providers in the time of COVID-19
AJ Ploszay, IQVIA's Vice President of Digital Strategy, discusses how COVID-19 has accelerated digital transformation and driven the adoption of digital detailing.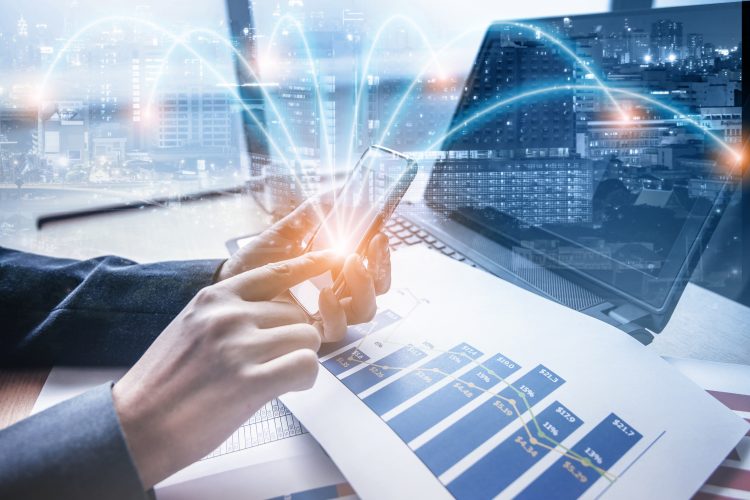 Technology and digital solutions are becoming increasingly important in the face of the COVID-19 pandemic. This is particularly evident in the pharmaceutical sales space, where traditional face-to-face meetings between healthcare providers (HCPs) and brand representatives are now all but impossible. Here, European Pharmaceutical Review's Hannah Balfour discusses with Andrew Ploszay, IQVIA's Vice President of Digital Strategy, some of the digital solutions emerging to address challenges associated with remote HCP engagement.
First, Ploszay outlined two key factors that must be met for any technology to be adopted:
it must clearly deliver value to the stakeholders that will be using it; and
it must be intuitive and easy to use.
"Without communication and training, it is unlikely that any new technology will be embraced by its users," he said.
In terms of digital failings, Ploszay explained that many large pharma companies operate legacy systems and/or disconnected point solutions that have been inherited through the acquisition of smaller companies. While legacy systems may have been appropriate to meet business needs at the time of implementation, they are often not scaled throughout the larger organisation and lack the functionality to overcome today's business challenges.
"Though the industry is moving toward digital transformation, the considerable undertaking that is required to change these systems can make it a slow process," he said. "The emergence of COVID-19 has caused the rapid acceleration of many digital initiatives, due to the sudden surge in the demand for remote capabilities."
Digital detailing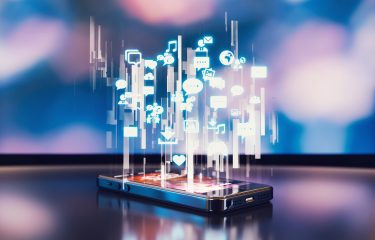 As part of the business continuity effort during the COVID-19 pandemic, digital (e-)detailing – using IT tools to promote products to consumers – has become a key vehicle for life science and pharmaceutical companies to reach HCPs. For instance, in the South East Asian market, prior to the pandemic only two in five HCPs preferred digital detailing to traditional communication strategies. This has now changed so that, apart from in the Philippines, physicians had an equal preference for either type of communication.1 Ploszay added that in China, 93 percent of interactions were face-to-face in July of 2019, compared to 59 percent in July of 2020 and that the drop in face-to-face communication in the US has been marked, falling from 65 to 18 percent in the same timeframe.
However, IQVIA suggests that not all technologies enabling digital engagement are made equal.2 As Ploszay pointed out initially, a system must deliver what a company needs. For remote HCP engagement, it must be intuitive and convenient for consumers (HCPs) to use, as well as being capable of supporting potentially hundreds of brand representatives and Medical Science Liaisons (MSLs) performing remote activities simultaneously. Additionally, and potentially the most important point for such a highly regulated industry, the digital solution should protect patients from data breaches and adhere to all GDPR policies.
AI/ML enhancing HCP engagement
Bombarding HCPs with every scrap of information about available products is not the right approach. Digital solutions should enable optimised messaging that stands out from the sea of communications and is targeted, meaning it aligns with the interests of specific HCPs and their preferred communications channels. Cohesive communication strategies, which balance the frequency, content and timing of information being sent are vital to growing successful relationships, according to IQVIA.
e-detailing – and the use of AI/ML to inform the practice – have emerged as solutions to enable business continuity in the pharma sales space…"
One of the challenges threatening relationships with HCPs is a lack of communication between different sectors of pharma companies. For instance, Ploszay explained that the clinical and commercial side of pharma are inherently disjointed as they have very different goals; while one is focused on developing new drugs, the other is dedicated to educating HCPs about existing and newly approved drugs. When these siloes exist within a commercial department, this further complicates matters. For example, communication between sales and marketing may not be connected. As a result, marketing initiatives may not be clearly understood by sales teams and customer needs may not be communicated effectively to the marketing team, leading to mixed messaging or over-communicating and frustrated customers and threatened relationships. "Effectively orchestrating all the activities and communication within an organisation can help ensure the external communication is properly targeted for its audience, providing more personalised engagement and enhancing the overall customer experience," said Ploszay.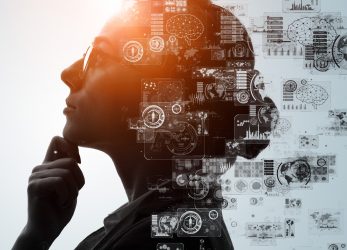 He also highlighted that some organisations are now adopting the use of artificial intelligence (AI) and machine learning (ML) to gather real-world data on which to base their digital HCP engagement strategies. He said that these techniques are evolving because every HCP has unique individual preferences based on their business and personal life and that the abundance and complexity of this raw information means that patterns can be difficult to decipher with conventional methods. "In these instances, AI/ML can accurately predict the type of information that would be of interest to a certain physician based on their profile and feedback from previous interactions. These technologies can also be used to predict when the best times are to contact that HCP and which channel to use to match their preference."
However, legacy systems are often a barrier to this approach, as data may be siloed in various applications and without a system or process in place to unify it, such as a data warehouse, AI is unable to access all the data potentially available for pattern recognition and decision making.
"In the near term, the most urgent need will be to leverage digital technology to optimise the frequency of engagement with the channel and content types HCPs most prefer," Ploszay said. "We see additional advances in optimising HCP experience through portals that provide on-demand access to personalised content and communities to discuss therapeutic areas and details with peers and industry experts."
Conclusion
Face-to-face HCP engagement has significantly reduced across the world, a trend that is likely to continue as the COVID-19 pandemic continues. As a result, e-detailing – and the use of AI/ML to inform the practice – have emerged as solutions to enable business continuity in the pharma sales space. However, not all digital systems – either already in use or for future implementation – meet pharma's requirements when it comes to physician interactions. Continued digital transformation will be needed to establish systems that have the necessary functionality to support the practice of e-detailing and the shift towards personalised content and engagement strategies.
References
IQVIA WellTrack [Internet]. IQVIA. September 2020. [Accessed: 18 September 2020] Available at: https://www.iqvia.com/locations/asia-pacific/library/brochures/iqvia-welltrack
Kassamaly, J. Look before you leap into a remote engagement solution for life sciences [Internet]. IQVIA. May 2020. [Accessed: 18 September 2020] Available at: https://www.iqvia.com/blogs/2020/05/look-before-you-leap-into-a-remote-engagement-solution-for-life-sciences
Related organisations
Related people