QA/QC & Analytical Techniques In-Depth Focus 2020
Read articles on validating rapid microbial methods according to regulatory requirements and how solid-state NMR spectroscopy can be used to analyse pharmaceuticals in this in-depth focus.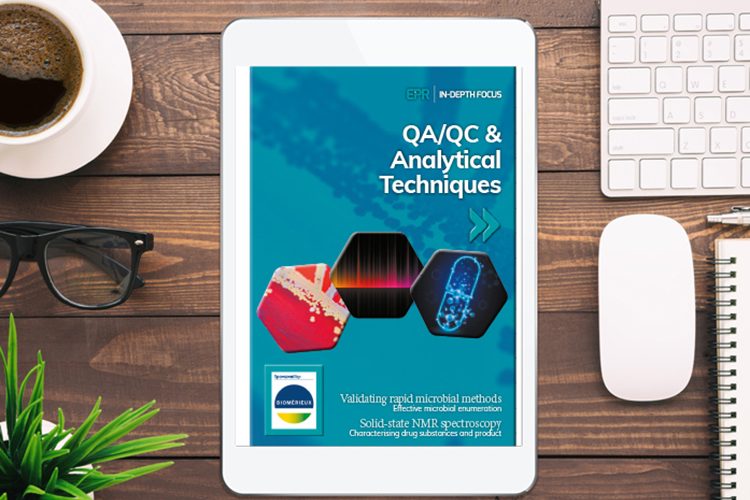 Primary validation of the growth direct bioburden system and media
This article presents statistics required to validate rapid microbial methods (RMMs) according to the requirements in the most recent version of European Pharmacopoeia (EP) 5.1.6. The validation methods for bioburden test application performed are also described.
Solid-state NMR spectroscopy of drug substances and drug products: an overview
Solid-state NMR spectroscopy is an effective technique for the analysis of both crystalline and amorphous pharmaceuticals, both in the drug substance and drug product. In this article, Eric Munson provides an overview of the technique and how it applies to pharmaceutical analysis.