Manufacturing, Packaging & Logistics In-Depth Focus 2020
In this in-depth focus explore the implications of Trump's 'Buy American' order for drug manufacturers, how researchers step-up metformin production from lab to industry scale and a discussion on how advanced planning could enable pharmaceutical production to be scaled up.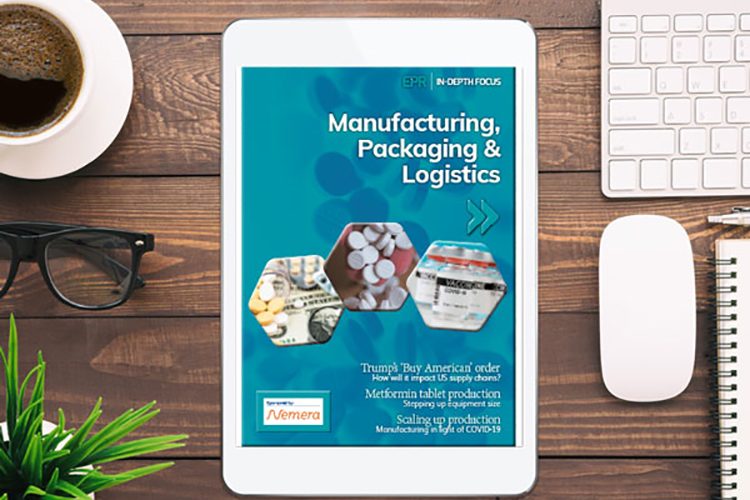 How will Trump's 'Buy American' executive order impact pharmaceutical supply chains?
On 6 August 2020, US President Donald Trump signed an executive order, dubbed 'Buy American', with the aim of increasing the production of essential medicines in the US for domestic use. Here, Victoria Rees discusses the order and what it means for drug manufacturers in the US and rest of the world.
Stepping up metformin production: a case study
This article describes how researchers stepped up metformin tablet production from a pilot scale coater to three industrial scale equipment lines.
Scaling up production capacity when the world is waiting
As the race to develop a COVID-19 vaccine intensifies, nations are already ramping up production capacity on a scale never seen before – but what does this mean for manufacturers? Here, Rod Schregardus makes the case for advanced planning and scheduling techniques in new and existing facilities.