Using patent data to get ahead of the next pandemic
The COVID-19 pandemic initiated a huge pharmaceutical effort to tackle the virus at the cause, resulting in a surge in innovation in vaccines and antiviral drugs. This is an R&D trend that is likely to continue in an attempt to protect ourselves from future outbreaks. In this article, IP Analyst Akshay Thaman discusses antiviral tech in the UK, the demographic of patented technologies in this field and how far away we are from being proactive rather than reactive to crises.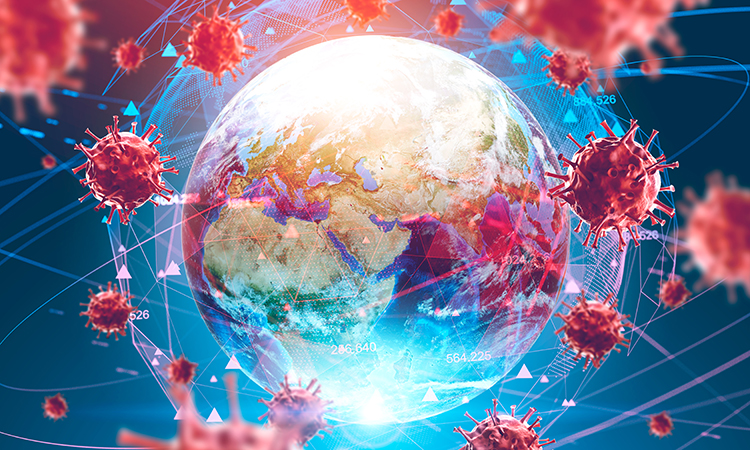 WHEN COVID-19 reared its head at the end of 2019, it was not without warning. Despite various scientific papers, activists and special interest groups warning of a potential pandemic for some time, the world found itself ill-prepared for what was to come. As countries, including the UK, scrambled to secure personal protective equipment (PPE) for their health workers and adequate testing capacity for their citizens, the historic underinvestment in the development of antiviral drugs became increasingly apparent.
What followed was an unprecedented global effort to overcome the social, economic and health impact of SARS-CoV-2, the virus that causes COVID-19. As the virus brought daily life to a screeching halt in country after country, governments, organisations and companies joined forces to respond to the crisis on a scale that has never been seen before.
Analysing patent data to spot trends and identify exploitable gaps in the market is key to this paradigm shift"
Shortly after the start of the pandemic, the University of Oxford's RECOVERY trial found the well-known, inexpensive steroid dexamethasone was able to reduce deaths in ventilated patients by a third and in those needing oxygen by a fifth, and pharma and biotech companies the world over were working on possible COVID-19 treatments. Of course, such successes are to be celebrated, but amid repeated warnings that this pandemic will not be our last, it could be argued that we need a proactive – rather than a reactive – approach to treating such disruptive diseases.
Analysing patent data to spot trends and identify exploitable gaps in the market is key to this paradigm shift. Organisations can use this information to construct an innovation landscape to both inform their own R&D strategies and to predict those of their competitors. Crucially, patent data analyses can deliver the information companies need to be proactive.
Antiviral tech in the UK
UK patent data from the antiviral space (Figure 1) shows spikes in filings in 2002, 2006, 2009, 2015 and 2017 – all of which are years that correlate with the emergence of various viral diseases, such as the SARS (Severe Acute Respiratory Syndrome) and MERS (Middle Eastern Respiratory Syndrome) outbreaks in 2012 and 2015, H5N1 in 2006, and H1N1 in 2009. While this trend has declined over time, it is highly likely that 2020 data will show a record number of filings thanks to the COVID-19 pandemic. This information is suggestive of an industry reacting to, rather than preparing for, viral crises. Some industry players are waking up to this opportunity and it is interesting to see how the patent landscape can provide a window into differing strategies.
Data show that GSK and Oxford Innovation have, for example, been filing high volumes of patents in a bid to secure their freedom to operate in the antiviral space. This points to a continuous R&D pipeline and a desire to maintain market leader status by developing industry-leading tech on a regular basis. Others, such as 4D Pharma, AbbVie and Immunocore, appear to have adopted more of an 'opportunistic' approach, filing high-quality patents when the opportunity arises through existing R&D projects.
How the UK compares
Global trends show that investment in patent activity has increased over time. This is in contrast to the overall pattern in the UK, where filings have been decreasing outside of the outbreak-related spikes outlined above. The USA is the most active in the space, possibly because of steady governmental support. In fact, data from PatentSight show the US Government has filed or acquired 274 patent families since 2000, second only to GSK, which recorded 302 patent families.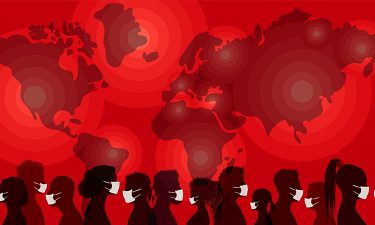 The overall worldwide increase in patents could well be attributable to countries responding to local epidemics – which is further evidence of the reactive nature of antiviral R&D. The uplift in filings from China between 2003 to 2008, for instance, is likely to have been a result of the 2002 SARS outbreak and South Korea's patent growth between 2015 and 2018 may have been a direct response to the emergence of MERS in May 2015. Incidentally, some may argue that this experience may have been instrumental in South Korea's lauded tackling of COVID-19.
Time for a proactive approach
Patent data analysis confirms that antiviral research follows a reactive, rather than proactive, path. While we are yet to see the data from 2020, it is almost certain that they will show an increase in global filings and that this trend will continue until an effective vaccine is developed and enters the market.
The question remains whether the huge economic and social fallout caused by COVID-19 will act as the wake-up call for policy makers and investors to break the cycle of reactivity and inject the money needed to prepare the world for the next biological threat to our way of life.
About the author
Akshay Thaman works as an IP Analyst for GovGrant. He has a master's degree in both Chemistry and Intellectual Property Law and gained commercial IP experience as an intern with a leading oil and gas company before joining GovGrant in 2020. Akshay helps UK businesses become the centre of innovation and works closely with GovGrant's clients to uncover IP that may be hidden within their businesses.