Innovative filtration technologies to shoulder responsibility for pharmaceuticals
Akshita Pacholi outlines why the filtration market is so important to the pharmaceutical industry and discusses its predicted growth in the near future.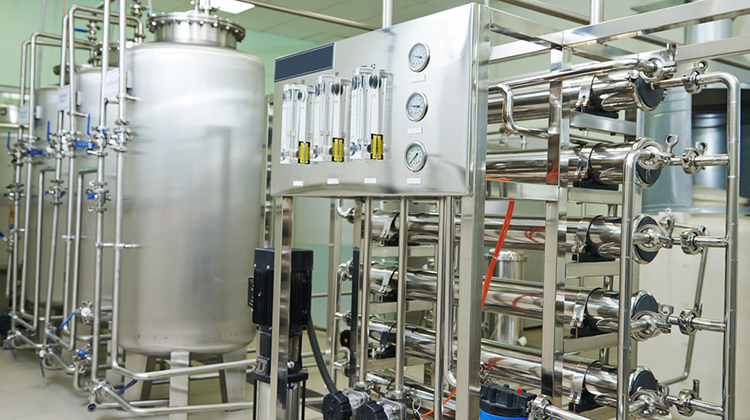 Quality control is an important production step for almost all industries, but particularly for pharmaceuticals and life sciences. When providing pure and safe products, drug manufacturers have to ensure they are of the highest quality. No matter whether solid or liquid dose products, impurities can potentially be found anywhere. Contaminants are ubiquitous in the atmosphere and can easily enter the drug manufacturing process through gases, steam or other liquids used during production. Therefore, filtration is among the most valuable of procedures in pharmaceutical manufacturing.
An appropriate filtration system removes debris or other contaminants to prevent poor quality medicines or medicinal products. With the help of laboratory filtration, solid contaminants can be separated from liquids and gases using several biological, mechanical and physical operations.
Despite involving a number of advanced technologies, pharmaceutical manufacturing relies heavily on filtration processes, which in turn drives filtration technology development. Furthermore, the growing requirement for cutting-edge filtration systems in pharma aids in the adoption of new strategies. This provides the pharmaceutical industry with the ability to launch innovative products. Therefore, this global field is witnessing a growing plethora of activities to expand pharmaceutical filtration and garner consumer satisfaction.
New contracts are hitting the market to meet the requirement of filtration systems
Recently, a global leader in high-tech filtration, separation and purification, Pall Corporation, has received a contract to create a new manufacturing facility for a breathing filter with its existing assembly line based in the US. This aims to expand the production capacity for ventilator filters, as the demand for ventilator filters has increased in the US in recent times. Furthermore, the order has been granted by the US Department of Defense (DoD) in association with the US Department of Health and Human Services (HHS). Moreover, with this effort, Pall has strengthened the response to tackle growing breathing-related diseases.
Another major reason for the growing demand is the global pandemic. Filtration technologies will play a key role in response to the impacts of COVID-19, as the company's lab solutions are used during research for vaccine manufacturing processes. Furthermore, the unsolicited arrival of the pandemic will likely fuel further growth in this market, as many pharmaceutical companies are working on providing solutions to respond to COVID-19. As a result, there may be more divergence in the market as companies begin to develop a variety of filtration processes.
Companies to proceed filtration processes with approvals for novel treatments
An Indian company, Baxter, has recently announced that its Oxiris Filter has received approval for an extension of indication from the country's Central Drugs Standard Control Organisation (CDSCO) under the Directorate General of Health Services, Ministry of Health & Family Welfare. Previously, the Oxiris product has been directed for use with the Prismaflex control unit for patients requiring blood purification. Now, its use will also be intended for critically ill COVID-19 patients who require blood purification.
The demand for filtration processing in pharmaceuticals is increasing in order to enhance purity. In recent years, the pharmaceutical industry has witnessed a number of advancements with regard to filtration systems. This is partly due to the significant increase in drug launches in line with the rising demand for biopharmaceutical therapeutics. Additionally, an increase in pharmaceutical and biopharmaceutical companies has boosted the requirement for single-use technologies. Furthermore, the investments and spending on R&D practices are upsurging rapidly in order to meet the requirements from government healthcare expenditure. These are the main factors leading the growth in demand for pharmaceutical filtration solutions.
The benefits offered by pharmaceutical filters, which include low operating pressure, high speed and low energy consumption, are further increasing its adoption. According to a report published by Allied Market Research, the pharmaceutical filtration market1 is expected to be worth $7,740 million by 2026. A rise in the production of biologics and large molecules, expansion of the biopharmaceutical industry and an increase in government spending on healthcare are key factors that will be responsible for the growth of the market, especially because of COVID-19. Moreover, the untapped potential in developing countries and further advancements in the market are anticipated to usher in multiple prospects in the near future. With the industry introducing new products and market players adopting modern strategies to expand and enhance their business services, the filtration market is expected to grow exponentially over the coming years.
About the author
Akshita Pacholi presently works as a content writer with Allied Market Research. She accomplished her Master's degree in English Literature.
References
[Internet] Allied Market Research: https://www.alliedmarketresearch.com/pharmaceutical-filtration-market-A06060
Related diseases & conditions