Dissecting the impact of COVID-19 on pharmaceutical regulatory practices
In this article, Dr Ronan Brown, IQVIA's SVP and Head of Integrated Global Compliance, explores the long-term impact of COVID-19 on regulatory practices in three key areas: clinical trial study design, clinical trial study development and post-clinical trial regulatory submissions.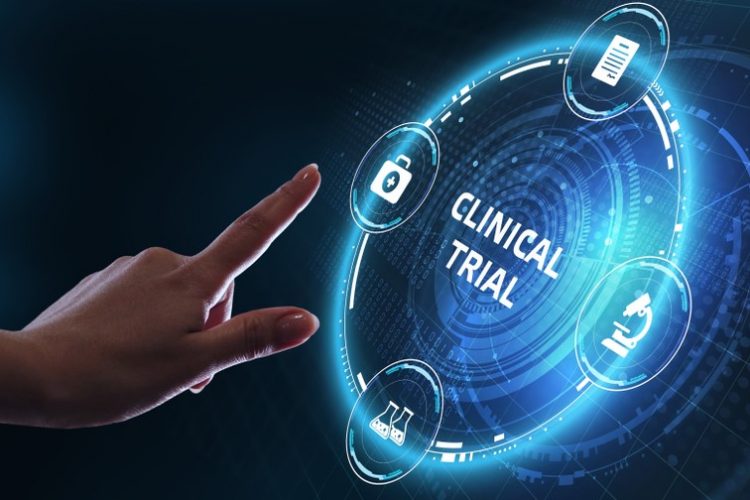 The pharmaceutical industry and regulatory agencies have collaborated closely during the pandemic to rapidly develop and deliver diagnostic tests, treatments and vaccines at breakneck speeds. The industry has proven its capacity to deliver during crises, as newly adopted processes have resulted in the upending of the traditional clinical trials process. While vaccines continue to roll out, the pharmaceutical industry and regulators will reflect on what will realistically return to the status quo post-pandemic and what will be ripe for long-term change regarding regulatory compliance activities – particularly in three key areas: clinical trial study design, clinical trial study development and post-clinical trial regulatory submissions.
Designing clinical trials in a pandemic-impacted world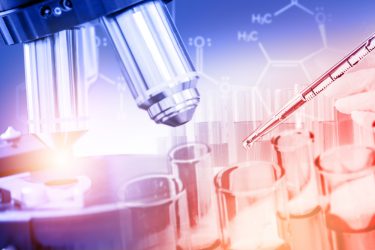 COVID-19 was a catalyst for digital transformation initiatives throughout many areas of the pharmaceutical industry, but most undeniably within the clinical development realm. As COVID-19 and non-COVID-19 related drugs and treatments continue to be developed amidst the pandemic and the demand for faster clinical development increases, there have been many traditional practices that have had to be adapted, such as adoption of a more decentralised approach to collecting patient information and rapid access to regulators to assess development plans and changes to ongoing studies. One example of this is that pre-investigational new drug (IND) meetings with the US Food and Drug Administration (FDA) have been granted in under 30 days, with some flexibility around the non-clinical information to be included to accelerate the review and start of studies.  
In addition, the industry saw a move from local to centralised site approvals. Previously, a specific proposed clinical trial site would have to receive a local approval. The shift to a more centralised approval structure in some cases enabled more sites to get approved for clinical trial testing more quickly, shortening the site approvals timeframe from months to days.
In-person activities on the part of regulators will undoubtedly resume post-pandemic. Still, the more factual information being shared and potential obstacles or safety concerns being flagged during these pre-IND meetings can enable pharmaceutical companies to move more quickly to late-stage clinical trials in humans. Additionally, due to COVID-19 social distancing and occupancy restrictions, pharmaceutical companies can save time in co-ordinating the physical gathering of clinical trial participants. This can ultimately lead to a more efficient and safer drug development process.
Reinventing clinical study execution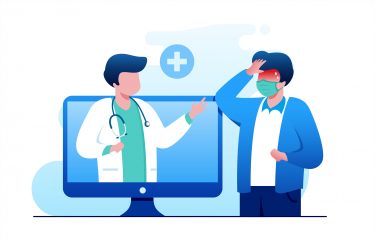 Clinical trials additionally saw a massive upswing in adoption of decentralised formats as a result of innovative technologies and COVID-19 social distancing protocols. Decentralised clinical trials will likely continue to cost about the same as traditional trials, once elements such as travel time and cost for nurses to check on study participants are factored in. However, this model will continue to offer a more mobile, convenient and high-tech clinical study, with the opportunity for more diverse patient cohorts, unencumbered by geographical barriers. Return on investment in clinical trials will increase with the help of automated data collection and increased patient retention rates in more specialised trials, which should contribute to faster study timelines overall.
The pharmaceutical industry's biggest challenge will be finding the right technology to support these decentralised study formats, as real-world data (RWD) and simulation data aggregation and utilisation have also evolved during the pandemic. For example, direct patient-provided data is becoming more acceptable to regulators and companies, via wearables or electronic clinical outcome assessments (eCOA). This data can enable pharmaceutical companies to improve the quality of drugs produced and ensure greater adherence to regulatory compliance, ergo greater drug safety and quality.
A new frontier of post-clinical trial regulatory submissions
As the need for accelerated development of COVID-19 treatments became increasingly dire, the FDA began granting Emergency Use Authorizations (EUAs) for COVID-19 treatments. As a result, regulators were tasked with the challenge of implementing more efficient processes to speed up the overall drug development cycle. Pharmaceutical companies are keen to find ways to maintain new synergies with regulators fostered during the pandemic in the long term. Moreover, the FDA has issued 74 new COVID-specific guidance documents since March 2020 and is expected to issue more as the pandemic continues to unfold. To keep up with new and changing regulations as well as maintain new efficiencies, they are doubling down on digital transformation begun before the pandemic.
In the next chapter of the industry's digital transformation, interconnectivity between life sciences organisations will play a critical role in bringing long-term change to the regulatory compliance environment"
Companies are looking to regulatory information management (RIM) technology to help expedite the more tedious, repetitive regulatory reporting tasks with automation-enabling tools using artificial intelligence (AI) and machine learning (ML). Increased cross-functional integration is also becoming more of a focal point. Traditionally, expert regulatory groups within pharmaceutical companies have been deeply internalised and siloed from other functional areas in the company; however, the past 12 months have put a palpable amount of pressure on them to integrate operations and collaborate more with other teams.
On the road ahead, regulatory teams will embrace increased outsourcing and leverage external resources to drive efficiencies in regulatory information management. This will help teams handle diverse and complex sets of country-specific regulations. Adopting more cloud-based technology also allows teams to work remotely with greater connectivity, collaboration and flexibility, thus minimising the impact on operations of COVID-19-related restrictions, such as workplace capacity restrictions. These kinds of approaches will allow regulatory teams to reduce time spent on manual reporting and dedicate more time to higher-value regulatory strategy and innovation.
A better and more integrated tomorrow
Through a combination of innovative technology and collaborative efforts across the industry, pharmaceutical and medtech companies have been able to bring COVID-19 vaccines and treatments to market faster than has ever been achieved with any previous product. As the life sciences industry reflects on the past 12 months, we can sum up the most important evolution in two words: enterprise connectivity. In the next chapter of the industry's digital transformation, interconnectivity between life sciences organisations will play a critical role in bringing long-term change to the regulatory compliance environment.
About the author
Dr Ronan Brown is the Senior Vice President and Head of Integrated Global Compliance at IQVIA, where he connects IQVIA's global partners with high-tech solutions to manage their compliance challenges. He has spent his career supporting healthcare companies through technological transformation, starting in the UK as a CRA for BRI International. He later joined Glaxo Wellcome, where he focused on respiratory studies in several capacities, including project management, medical affairs and market support.
Related organisations
Related diseases & conditions