What is on the horizon for the pharmaceutical packaging equipment market?
European Pharmaceutical Review's Hannah Balfour outlines the findings of market research reports exploring the challenges and drivers for the pharmaceutical packaging equipment market between 2020 and 2025.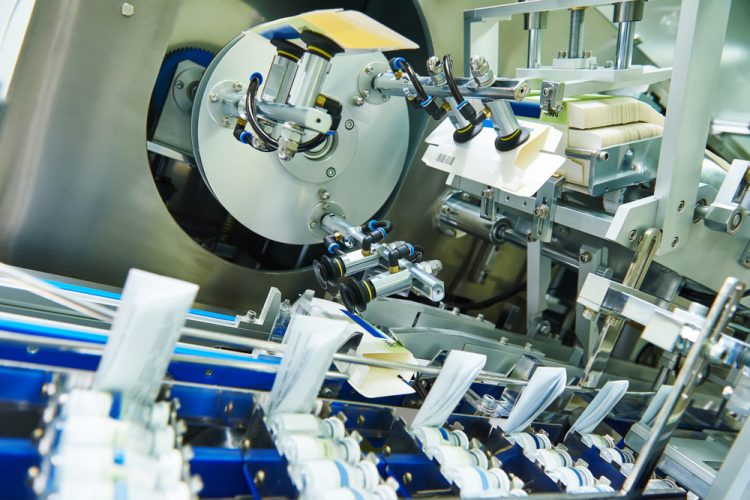 According to a new report, the global pharmaceutical packaging equipment market is projected to reach $10.4 billion by 2025. It was valued at approximately $7.3 billion in 2020, so the expansion equates to a compound annual growth rate (CAGR) of 7.4 percent.
The study by Allied Market Research suggests the growth is underpinned by the rapidly growing generic and biopharmaceutical markets; rising over-the-counter (OTC) drug sales; the mounting need for flexible and integrated packaging equipment; increased off-shore manufacturing in the pharmaceuticals market; and the introduction of regulatory standards on packaging and stringent norms against counterfeiting. However, factors such as the adoption of refurbished packaging equipment and the high cost of packaging equipment are expected to restrain market growth. 
COVID-19 and the pharmaceutical packaging equipment market 
According to the report, the demand for vaccines and drugs for the treatment of COVID-19 will drive growth. A different study, this one by Global Industry Analysts Inc, stated that companies engaged in development of COVID-19 vaccines signing agreements with packaging companies for manufacturing syringes and vials to package COVID-19 vaccines would be a major driver of growth in the packaging equipment market as manufacturers expand to meet demands.
It cited Moderna's deal with Catalent as an example, under the deal Catalent will provide vial filling and packaging for initial batch of 100 million doses of vaccine from its facility in Indiana, US. The company is then expected to produce around 500 million to 1 billion doses annually, starting in 2021, through a strategic partnership with Lonza. This, the report stated, will require innovative packaging equipment solutions. There are around 142 experimental vaccines currently under development, implementing a diverse range of technologies, so this is unlikely to be an isolated event.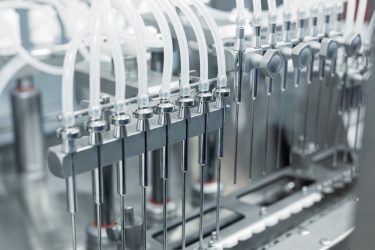 The same study also suggested that the resurgence of conditions such as tuberculosis, malaria and HIV resulting from the pandemic diverting attention and resources will also propel growth in the drug packaging equipment market, as the post-coronavirus focus shifts to innovative drug development in these areas.
Additionally, it found that concerns surrounding the ability of COVID-19 to survive on pharmaceutical packaging and therefore, the potential for these materials to be a risk for transmission, is promoting the adoption of antiviral and sterile packaging. According to this report, several companies have already started providing these solutions, intended to protect frontline workers engaged in dealing with the rapidly increasing cases of COVID-19. As such, the pandemic has not only pushed demand for healthcare packaging such as pumps, rigid plastic and flexible blister foils, but is anticipated to push the adoption of plastic packaging, which is emerging as the perfect material for antiviral and sterile applications.
Moreover, it suggested antiviral biopolymers, mainly products reinforced with specific active drug components, are also anticipated to witness immense popularity owing to their eco-friendly nature, low toxicity and ability to reduce the contamination risk and ensure safe handling. Several companies are also implementing NO2-based sterilisation technology to help them achieve product differentiation, its benefits include being an ultra-low temperature process, requiring low pressure and having faster cycle times.
Generics market growth to expand demand for equipment
According to the Allied Market Research report, rising healthcare spending, the introduction of novel drugs and the increasing prevalence of chronic diseases are all driving growth in pharma. Additionally, many blockbuster drugs have also come out of patent recently, with more to follow. As a result, the opportunities for generic drugs manufacturers are expanding and the introduction of low-cost generic counterparts is likely to boost the volume of drugs sold. This growth in production volume is expected to drive the packaging equipment market for generic drug manufacturing, especially in countries with low-cost manufacturing facilities across Latin America and the Asia Pacific. The growth in the demand for pharmaceutical drugs is expected to increase the need for efficient packaging systems, such as automated equipment that ensures high-speed packaging output. 
Preference for refurbished equipment to slow growth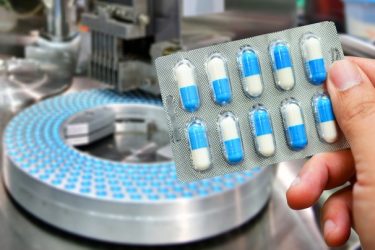 According to the report, refurbished equipment is a viable alternative to new instruments for manufacturers in cases where time and cost are concerns. This is particularly evident in low-cost manufacturing locations across the Asia Pacific region, where regulatory guidelines are comparatively lenient. The authors revealed that purchasing refurbished equipment can save up to 45 percent of the costs incurred by purchasing new machinery. In addition, manufacturers can obtain a renewed or updated form of their existing products, thus eliminating the need to purchase a new product. However, they cautioned that an evaluation of the compatibility of refurbished equipment with existing manufacturing operations is a must, should companies want to optimise the operational efficiency of a manufacturing facility.
The authors continued that there is currently a substantial influx of refurbished packaging machinery in the global pharmaceutical manufacturing arena, often provided by small players, and driven by the offer of a wide range of pre- and after-sales services for equipment sold by them. Some examples include demonstration of the equipment and service-life track records, installation, on-site testing of machines, preventative maintenance and overall equipment effectiveness (OEE) programmes, among others.
Uncertainties surrounding regulations and standards present a challenge
…uncertainties and changes in regulations for the packaging industry are likely to hinder the growth of the market between now and 2025″
Another restraining factor is uncertainties in the standards for serialising and regulations, including the possibility of new rules being implemented, which has made compliance a challenge for packaging equipment manufacturers around the world. As a result of the serialisation standards concerns, many end users have slowed or delayed their packaging equipment procurement strategies. While current pharmaceutical labels require the product lot number and expiration date, the US Food and Drug Administration (FDA) has emphasised the need for manufacturers to add more unique codes to their packages to increase control over the supply chain. 
To meet changes in labelling regulations, some manufacturers have begun integrating a dedicated labelling system. This is designed to meet GMP standards and stop errors in labelling before they become a systemic issue; however, it is currently slowing the manufacturing of pharmaceutical packaging equipment. Therefore, uncertainties and changes in regulations for the packaging industry are likely to hinder the growth of the market between now and 2025.
Other insights
Just as in 2019, the report anticipates that primary pharmaceutical packaging will dominate the market, primarily due to the rising adoption of biologics, such as the COVID-19 vaccines, which require aseptic filling and the increasing demand for parenteral vials and pre-fillable syringes.
Additionally, the report predicts that liquid packaging equipment will achieve the highest growth in the forecast period. This was attributed to the wide range of applications of liquid pharmaceutical doses, with their ability to be administered via either the oral or the parenteral route and that their palatability makes them a product of choice for geriatric and paediatric patients. 
In terms of geography, the European market is expected to account for the largest share of the market between now and 2025, driven by high rates of pharmaceutical production, increasing demand for flexible packaging equipment by major pharmaceutical manufacturers and the rising focus on product diversification by companies, which is driving the demand for innovative packaging equipment.
The report also stated that growth in the market is being majorly motivated by regulatory changes compelling manufacturers to replace their older equipment with new equipment in order to adhere to the new standards.
Some of the key in the pharmaceutical packaging equipment market include Syntegon Technology, IMA S.p.A., Körber AG, Uhlmann Group, OPTIMA Packaging Group, Romaco Holding, Marchesini Group, ACG Worldwide, Coesia S.p.A. and MULTIVAC Group. 
Related topics
Aseptic Processing, Biopharmaceuticals, Drug Manufacturing, Drug Markets, Generics, Industry Insight, Labelling, Microbiology, Packaging, Production, Regulation & Legislation
Related diseases & conditions