Introducing NICE's new board members
European Pharmaceutical Review explores who will be joining the National Institute of Health and Care Excellence (NICE)'s board as a new non-executive director on 1 April 2021.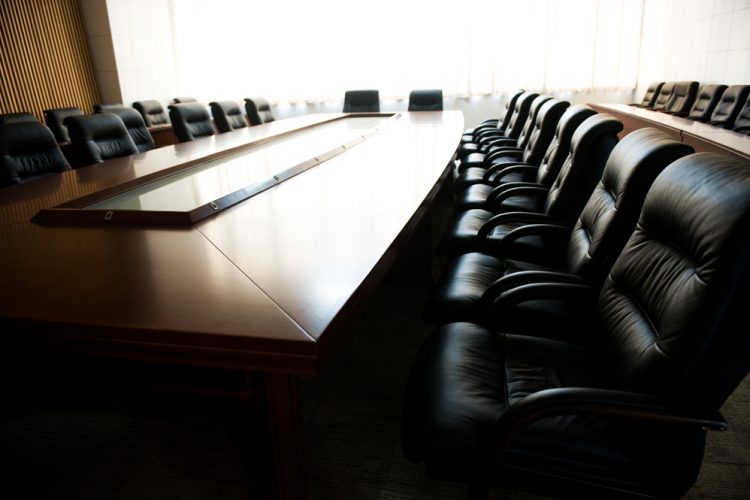 Earlier in March the UK's National Institute of Health and Care Excellence (NICE) announced that it has appointed six new non-executive director board members, who will begin their new roles on the 1 April 2021. The appointments more than double the current number of non-executive directors on the board.
NICE provides national guidance and advice to help improve health social care in the UK, one of its key roles is deciding which therapies and technologies meet the requirements for use on the National Health Service (NHS).
The new appointees have a wealth of experience and a diverse range of backgrounds from across the medical and health technology sector and will help the agency to implement its new strategy, which will be revealed on 19 April 2021.
With the addition of these new members, the number of non-executive directors is now 11 and the total board is 19 members strong.
Commenting on the appointments, the Chairman of NICE, Sharmila Nebhrajani, remarked: "I am delighted to welcome these six outstanding individuals to the NICE Board. They join us at an exciting and important time as we launch a new strategy and begin to transform the way we work. Each bring a wealth of experience from careers in innovation and data science, life sciences and medtech, and digital publishing – all critical elements of our future work. I look forward to working with them in the coming weeks and months."
Professor Gillian Leng, NICE Chief Executive, added: "I am really pleased to welcome six new non-executive directors to the NICE Board. Alongside our existing Board members, they bring a fantastic perspective and breadth of experience to help guide and shape the implementation of our new strategy. It will be a privilege to have their input and I look forward to working alongside them."
Meet the appointees
Dr Mark Chakravarty, former global Head of Communications and Patient Advocacy at Novartis Pharmaceuticals
Dr Chakravarty is a business leader and a physician with 20 years' experience across organisations including Novartis, Procter & Gamble and the NHS. He was, between 2003 and 2012, a member of the NICE Technology Appraisal Committee, and is still a member of the NICE Appeal Panel.
Regarding his appointment, Dr Chakravarty said: "I am delighted to be joining NICE at time when innovation in technology and biomedical science has the potential to have an unparalleled impact on humankind. NICE's role to support evidence-based decision making at the frontline of health and social care has never been more critical. I am honoured to be joining the board and look forward to supporting the management and staff in their ambitious program to transform the way the NICE produces, presents and updates its guidance and advice."
Jackie Fielding, former Vice President of Medtronic UK/Ireland
Fielding has been in the healthcare industry for around 30 years and for the last decade was Vice President of Medtronic UK/Ireland. Alongside this role she was Chair of the British Cardiovascular Intervention Association, council member of British Cardiovascular Intervention Society and Vice Chair at the Association of British HealthTech Industries. In addition, Jackie is an advocate for authentic leadership, diversity and inclusion.
Fielding stated: "I am honoured to be joining the NICE board as a non-executive director. In my previous role at Medtronic I had various interactions with this world renowned organisation and I am very excited to get involved at a strategic level and work with the team at NICE."
Professor Gary Ford, current Chief Executive Officer of the Oxford Academic Health Science Network (AHSN)
Professor Ford has been a leading figure in stroke care for many years and developed the first thrombolysis protocol for acute stroke in England, as well as the Face Arm Speech Test (FAST) slogan, which is now used to increase public and professional awareness of stroke across the UK. He remains a practicing consultant stroke physician at Oxford University Hospitals NHS Foundation Trust and is also Professor of Stroke Medicine at the University of Oxford. Gary was appointed Chief Executive Officer of the Oxford Academic Health Science Network (AHSN) in 2013 and is Vice Chair of the national AHSN Network, he will continue in these roles.
Professor Ford remarked: "I am delighted to join the NICE board and bring my experience in clinical service transformation and implementation of evidence and innovation. Now, more than ever, the NHS requires high quality guidance and information to help services recover from the impact of the pandemic."
Professor Sir Bruce Keogh, current Chair of the Birmingham Women's and Children's NHS Foundation Trust
Sir Keogh held the chair of Cardiac Surgery at University College London before being appointed Medical Director of the NHS and Director General in the Department of Health and then National Medical Director of NHS England. For a decade he was the professional lead for doctors in the NHS and was responsible for clinical policy and strategy, clinical leadership and innovation across the service. In the Department of Health he was the sponsor for NICE, the Healthcare Commission and the National Patient Safety Agency. Sir Bruce has also served on the boards of the Commission for Health Improvement and Healthcare Commission between 2002-2007.
Sir Keogh stated: "I am delighted to join the NICE Board. Over the last two decades NICE has laid the foundation for globally recognised analysis of the effectiveness of different treatments, and I am proud to join an organisation that has helped the NHS to become one of the most evidence-based national healthcare systems in the world."
Alina Lourie, former Managing Director of the publishing arm of the Royal Pharmaceutical Society
Lourie has had a long career in publishing and information within the private sector, including 16 years at Thomson Reuters. Currently, Alina holds a portfolio of board and advisory positions across a number of professional and academic bodies, including The Institute of Engineering and Technology, The Royal Society of Chemistry and Manchester University Press.
Lourie commented: "I am delighted to be joining the NICE Board at this important time – and I look forward to using my experience to support NICE in its aim to make its valuable content even more accessible and useful at the point of care."
Dr Justin Whatling, Vice President for International Public Sector Health for Cerner (Europe)
Dr Whatling has over 20 years' experience in using technology and informatics to transform outcomes for patients. He is currently Vice President for International Public Sector Health for Cerner outside of the US and a visiting professor in health informatics in the Faculty of Population Health Science and Institute of Digital Health at University College London. He has an interest in entrepreneurship and developing professionalism for health informatics and has run summer schools for health tech start-ups with the British Computer Society and techUK.
Dr Whatling remarked: "I am delighted to have been appointed to the board of NICE and look forward to contributing my health informatics experience to the growing evidence-based, data-driven needs of our rapidly evolving health and social care system."