Automating microbial methods for data integrity in the modern age
"Continuous improvement" is a buzz phrase in the biopharmaceutical industry. Despite its reference in numerous regulatory and guidance documents, resistance to improvement remains strong in microbiological quality control.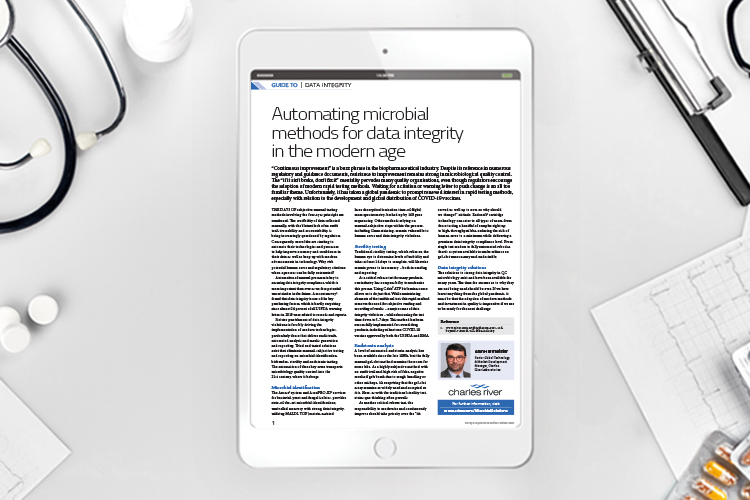 The "if it ain't broke, don't fix it" mentality pervades many quality organisations, even though regulators encourage the adoption of modern rapid testing methods. Waiting for a citation or warning letter to push change is an all too familiar theme. Unfortunately, it has taken a global pandemic to prompt renewed interest in rapid testing methods, especially with relation to the development and global distribution of COVID-19 vaccines.
The days of subjective manual testing methods involving the four-eyes principle are numbered. The credibility of data collected manually, with the blatant lack of an audit trail, traceability and accountability, is being increasingly questioned by regulators. Consequently, more labs are starting to automate their technologies and processes to help improve accuracy and confidence in their data as well as keep up with modern advancements in technology. Why risk potential human error and regulatory citations when a process can be fully automated?
Issue
Related organisations