How could waiving COVID-19-related intellectual property rights affect biopharma?
In this article, EPR's Hannah Balfour discusses the potential impact of waiving intellectual property rights for COVID-19-related medicine and technology on pharma, biopharma and biotech companies.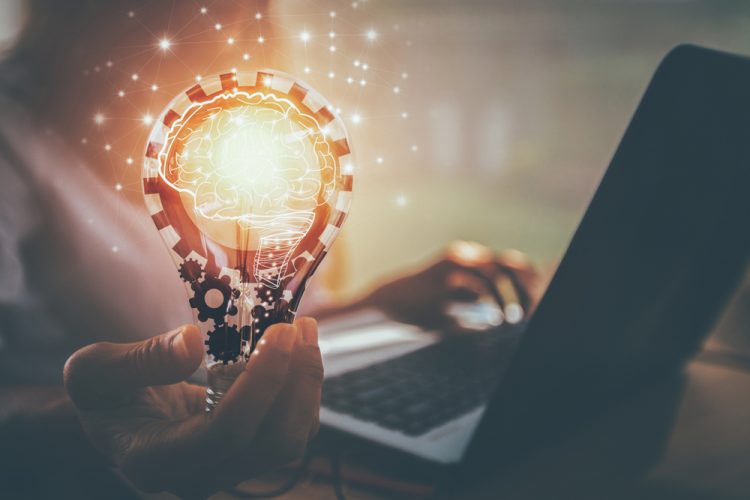 In the first instalment of this series I explored the remit of the proposed Agreement of Trade-Related Intellectual Property Rights (TRIPS) waiver for COVID-19 vaccines, medicines, diagnostics and technologies and why certain countries are supporting it. Here, I examine the possible implications for biopharma, biotech and other stakeholders, should the intellectual property (IP) rights waiver be approved, with comment from Ash Ramzan, founder and principal consultant at regulatory consultancy Woodley BioReg.
"In my opinion, for pharma, waiving IP rights for COVID-19 treatments and therapies would have less of an impact, but certainly, biopharma and biotech could potentially be significantly affected," stated Ramzan. "That impact will be commercial for several reasons, depending on the extent of the waiver in biotech and biopharma, because the IP rights do not just cover one product or process, they cover multiple processes across a whole range of products." He continued that these technologies are developed as a platform upon which numerous therapies, vaccines and diagnostics are potentially based, so the "know-how" behind them is critical to a business' bottom line, not just in the immediate term but also in future.
Ramzan added: "We all acknowledge that something needs to happen, but I do not think [the IP rights waiver] is the right way forward because it will stifle a lot of commercial development, since lots of small university spin-out groups rely on IP for market capitalisation and their business valuation is really driven by the type of IP they hold. Additionally, setting a precedent where you can open these technologies up to anybody through a route other than licensing means they almost become valueless because there is no way to ever get that knowledge back."
How would the waiver impact vaccine developers and producers?
The primary impact of the waiver on vaccine producers is to reduce profits and thus return on R&D investment for the companies who developed the vaccines. It is worth noting that, while certain vaccine technologies may be novel in terms of commercialisation, such as Pfizer/BioNTech's Comirnaty® and the COVID-19 Vaccine Moderna, which are both messenger RNA (mRNA) vaccines, they have been under development and testing for years, requiring billions of dollars of investment. Take Moderna's vaccine, for example: the company has been developing the platform technology since its founding in 2010 and has invested billions of dollars over the past decade to refine the combination of mRNA and lipid nanoparticles to make vaccines. It has also demonstrated their potential in human clinical trials, trialling eleven different vaccines for infectious diseases since 2015.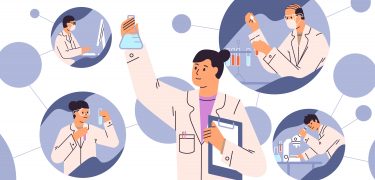 Ramzan explained that mRNA vaccines had previously not been commercialised, despite evidence that they could offer good seroconversion (effectively induce an immune response), because of the risks associated with it being a new technology that had not been approved before. "These developments are entirely investment driven; they require investors to put their faith in that type of technology and then just slowly progress in the background. That this kind of platform technology was already under development is one of the reasons that we have been able to deliver COVID-19 vaccines so quickly."
It is unlikely that, for such novel technologies as the mRNA vaccines, or even recombinant vector vaccines, the commercial effects would be immediate, due to the sheer scale of information, know-how and technology needed to support their production and development. For instance, in the case of recombinant adenoviral vector vaccines, said Ramzan, despite being more well established, the development of the cells and plasmids – where the genetic information to prime the human immune response is located within the vaccine – is highly complex. "When you are developing a plasmid, the genetics behind the protein manufacture is key. Crucial considerations include how you splice it, which codons you use, which introns you use and how can you make that plasmid do what you want it to do repeatedly, without becoming corrupted. This is the kind of know-how that companies would effectively stand to lose."
Dr Albert Bourla, Pfizer's Chief Executive Officer (CEO) and Chairman, released an open letter that emphasises this point; that the mRNA vaccines are a novel technology that had not previously been produced on an industrial scale and thus, it would take time for competitors to establish manufacturing processes and facilities for these products.1 As such, the idea that sharing IP would have an immediate effect on vaccine or therapeutic supply is a fallacy. It is also important to note that the production processes alone are insufficient to effectively increase vaccine supply globally; quality control processes are also essential, as is packaging, storage, distribution and other logistical considerations.
It does come down to the bottom line
To establish how much revenue COVID-19 vaccine developers are gaining from the sales of their vaccines, below are the first quarter results of the main vaccines currently approved for use in the US and Europe. (Johnson & Johnson reported net earnings of $6.2 billion in the first quarter of 2021, an increase from $5.8 billion in the same period in 2020;2 however, they did not report to what extent sales of its COVID-19 vaccine contributed to this figure and so has been excluded for the purposes of this list.)
Pfizer, who with its development partner BioNTech was the first to get a COVID-19 vaccine approved for emergency use, reported first-quarter revenues of $14.6 billion on 4 May 2021,3 with its vaccine BNT162b2 (now Comirnaty®) accounting for $3.5 billion. This represented a 45 percent increase ($4.5 billion) compared to the same quarter in 2020.
AstraZeneca's first quarter results show its total revenue was $7.3 billion, an increase of 15 percent on last year's first quarter, and the sales of the COVID-19 Vaccine AstraZeneca (now Vaxzevria) accounted for $275 million of the total revenue.4 However, the company commented that both its reported and core gross profit margins had declined primarily because of "the significant impact of equitable supply, at no profit to AstraZeneca, of the pandemic COVID-19 vaccine," among other factors.
Total revenue for Moderna was $1.9 billion for the first quarter of 2021, compared to $8 million for the same period in 2020.5 In the release statement the company acknowledged that the increase was due to a full quarter of commercial sales of COVID-19 Vaccine Moderna (mRNA-1273) in the US and an initial ramp up of international sales. A total of 102 million doses were recognised as revenue.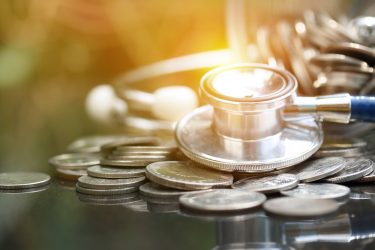 While this revenue would certainly not cease, added competition and some emerging markets potentially taking over much of their own supply would certainly damage profits and potential growth into new sectors. The idea of market expansion is particularly important for vaccine producers since, as of 14 June 2021, 61.6 percent of the UK population and 52.1 percent of the US population had received at least one COVID-19 vaccine dose.6 Moreover, certain US States are now reporting that over 70 percent of their adult population are fully vaccinated, such as Vermont (>80 percent)7 and New York (>70 percent),8 meaning the market for vaccines in these countries could begin to dwindle. Meanwhile, Europe is further behind, with just 36.2 percent of the population having received at least one vaccine dose.6 Additionally, in India, which has the potential to produce and supply vaccines domestically, only 15 percent of the population has received at least one vaccine dose.6 If denied access to such emerging markets through competition, biopharma companies could lose a huge amount of potential revenue.
What about COVID-19 treatments and diagnostics?
While much of the media coverage has focused on COVID-19 vaccines, it is important to note that the IP waiver request calls for sharing of knowledge around COVID-19-related treatments, diagnostics and technologies as well. If we discuss treatments, the most widely used include the generic corticosteroid dexamethasone, remdesivir (Veklury®) and various antibody cocktails such as REGEN-COV™ (casirivimab with imdevimab) or bamlanivimab with etesevimab. Other treatments are also currently under evaluation – these range from immunomodulatory agents such as interleukin 1 (IL-1), Janus kinase and complement inhibitors, to anti-bacterials and anti-fungals or convalescent plasma.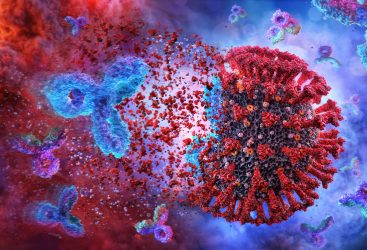 Monoclonal antibody therapies had to be specifically developed to target the SARS-CoV-2 virus that causes COVID-19 to effectively combat the disease. As such, they are novel and proprietary and, if IP rights are waived, biopharma companies could once again lose out on revenue. The impact on this area could be more immediate, as monoclonal antibodies are a well-established technology, routinely produced by plants around the globe. Once the necessary structure or cell lines are shared, then the processes involved in their manufacture should be, for the most part, like that of existing marketed antibodies.
Additionally, though remdesivir may not have been originally developed for COVID-19 – having been repurposed early in the pandemic as a general viral RNA polymerase inhibitor – it is proprietary. However, Gilead, who developed the drug, has already set up a voluntary licensure programme which offers nine global manufacturers – seven based in India, one in Egypt and the other in Pakistan – royalty-free, long-term licenses to manufacture remdesivir to create supply for 127 countries, including nearly all low-income and lower-middle-income countries, as well as several upper-middle- and high-income countries that face significant obstacles to healthcare access.9,10 Under these agreements, licensors have a right to receive a technology transfer of the Gilead manufacturing process for remdesivir in order to enable them to scale up production. They can also set their own prices for the generic product they produce.
Final thoughts
Several parties, including Ramzan, have noted that the IP waiver has broader consequences than just related to this pandemic. Essentially, if approved, he said, it could dissuade ongoing or future investment in technologies that could help combat pandemics or mitigate other medical needs because there would always be a risk that, if it works well, the investment could be lost by the information being given away for free. Additionally, it is the return on investment that allows companies – particularly small to medium sized enterprises (SMEs) – to continue to develop new products. If this is removed,  it could significantly stifle development and harm the industry, especially as the majority of pharmaceutical and biopharmaceutical innovation is driven by smaller companies.
to fundamentally strike at the basis from which our whole life sciences sector develops, I think is harsh, unfair and wrong"
Currently, approximately 75 percent of US COVID-19 treatments under development come from SMEs. Additionally, a study in 2020 found small pharma accounted for 63 percent of all new prescription drug approvals over the past five years.11 In terms of biopharma, the 2017 BIO Industry Analysis found small biotechnology companies are responsible for 70 percent of all biopharmaceutical clinical trials worldwide, with 43 percent conducted in partnership with another company. The remaining 30 percent of these clinical trials were being conducted by large companies.12
Ramzan added: "Waiving COVID-19-related IP rights may sound like the right thing to be doing because humanity is at risk, but I am a strong advocate of being able to reward people for their hard work and allowing them to reap some of those benefits. While I understand that there are nations around the world that currently do not have the ability to develop this technology themselves because they just have not reached that maturity in their technical sectors, to fundamentally strike at the basis from which our whole life sciences sector develops, I think is harsh, unfair and wrong."
References