Foreign biotech start-up? Uncle Sam wants you! (Despite the challenging funding application process)
Here, FreeMind Group's Ayal Ronen explains the application process for funding by US Government agencies, exploring the challenges and potential benefits of applying for non-US entities.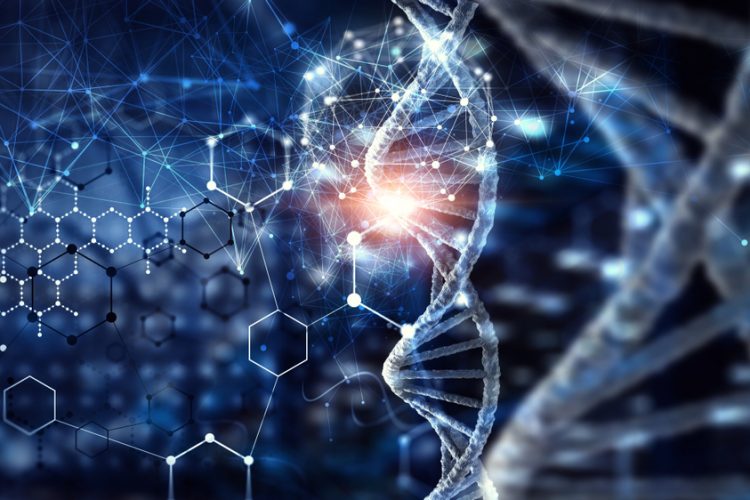 Burns are directly responsible for up to 4,500 deaths in the US each year, according to the Centers for Disease Control and Prevention (CDC); and of the 1.1 million people who require attention for burn-related injuries, some 10,000 die annually from infections. Clearly burns are a scourge, but they may be a little easier to treat, thanks to technology developed by Australian company Polynovo. The firm developed a product called NovoSorb, a synthetic polymer matrix that can be used to treat burns and other serious skin wounds, that helps the body build new tissue damaged by burns.
NovoSorb could help save lives – and the initial research and clinical trials that went into its development was supplied by the US Biomedical Advanced Research and Development Authority (BARDA) – even though PolyNovo began its life in Australia and is traded on the ASX.
This is just one example of the efforts of not just BARDA, but of a slew of other US agencies – the Department of Defence (DOD; US Army, DTRA, DARPA), National Institutes of Health (NIH), Food and Drug Administration (FDA) – to fund such projects. In 2020, the NIH alone awarded $263 million to 565 non-US projects, 37 percent more than just four years earlier, with other agencies providing tens of millions more.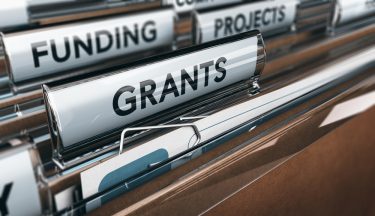 US Government agencies distribute some $50 billion annually for such projects and while there are some limitations on non-US applicants – they are not eligible for funding by the Small Business Innovation Research (SBIR), which is exclusively for small US businesses – over 90 percent of total government funding is available to applicants from outside the US. Additionally, though many non-US applicants team up with an American partner when they apply, they do so for research purposes; non-US applicants are not required to have a US-based subsidiary or collaborator – and are free to submit funding applications on their own, whether they are part of an academic project or a private market company.
Moreover, the rules that apply to government funding in the US apply to non-US projects as well. Money is provided as a non-dilutive grant – there is no need for a private business to sign over intellectual property (IP), place a representative of the agency providing the money on their board of directors or modify their business plan. Additionally, the government agencies are willing to increase their funding of foreign entities if needed; total funding to non-US is not a fixed sum: the more non-US applicants with innovative projects backed by quality science apply, the more funding will be distributed to them. For non-US companies – as well as those located stateside – the deal is as good, if not better, than any offered by venture capital firms, banks or angels. 
But being selected for funding is not necessarily easy; competition is fierce and it is the best science in the world that ultimately wins awards. To qualify, companies must not only present their ideas, technology or research in an organised and clear manner, but they also must be backed by the appropriate scientific studies. In its guide for applicants, the NIH says that it "really cares about the details" and seeks to ensure that "the topic of the application fits NIH's mission." Applicants need to prove to the agency that their project has "scientific and technical merit," that the project has "a strong scientific premise," that it will "improve scientific knowledge, technical capability, and/or clinical practice," that the "overall strategy, methodology, and analyses are well-reasoned and appropriate to accomplish the specific aims of the project," and much more.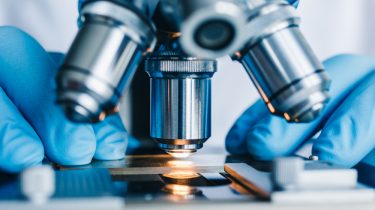 But the NIH has other requirements as well – many of them very technical and relating to the way an application must be submitted. For example, applicants must "include the eRA Commons ID in the credential field of the R&R Sr/Key Person Profile form for anyone designated as PD/PI" and to specify whether "attachment filenames not contain characters other than A-Z, a-z, 0-9, underscore, hyphen, space, period, parenthesis, curly braces" and more.
The NIH itself says that the application process "may sound daunting" for any applicant and that is likely to be even more true for non-US entities that have never applied for US government funding before – especially if they do not have a native English speaker on their staff. But according to the agency, "the key to getting through this series of application checks is simple" – reading through the rules carefully and ensuring that application forms are submitted on time and without errors. Entities from outside the US need to carefully read through the rules to ensure that their applications meet the scientific criteria the NIH is seeking – and that they are not disqualified due to a technical error.
Indeed, it may pay for non-US entities to work with experts in the field – organisations that have experience in applying and obtaining funding for projects and will ensure that no stone remains unturned in the search for funding. But despite the difficulties, applying for grants from US agencies could help foreign entities get their work noticed – by American companies, investors and researchers. Additionally, those funding sources are more likely to pay attention to a project the NIH or other agencies believed in enough to provide funding for.
The US sometimes gets bad press abroad, but there is no denying the impact of the government's non-dilutive funding programmes. Non-US entities have an opportunity to truly advance their work with both no-strings attached funding and the contacts and connections US agencies can help them with. All they have to do is apply.
About the author
Ayal Ronen is Vice President of Business Development at FreeMind Group.
Ronen joined the FreeMind Group in 2009 as a grants consultant after completing his graduate studies in Neurobiology at the Weizmann Institute of Science. He was a leading figure in FreeMind's Professional Department, managing complex projects in diverse scientific fields while utilising the full spectrum of NIH mechanisms. In 2011, he was named Vice President of Marketing, Sales and Business Development. Through this role, he was able to gain much hands-on global experience in delivering value propositions, managing complex negotiations and in leading successful sales teams and marketing initiatives. Ronen also holds an MBA from the Recanati School of Business, Tel Aviv University.