What lies ahead in the regulatory pipeline for medical device manufacturers? A compliance strategy to meet the 2023 Class II deadline
Here, Kallik's Bob Tilling discusses the importance of acting early and embracing technology to comply with EU MDR labelling requirements, citing challenges from the recent scramble by many Class III medical device manufacturers to meet their May 2021 deadline.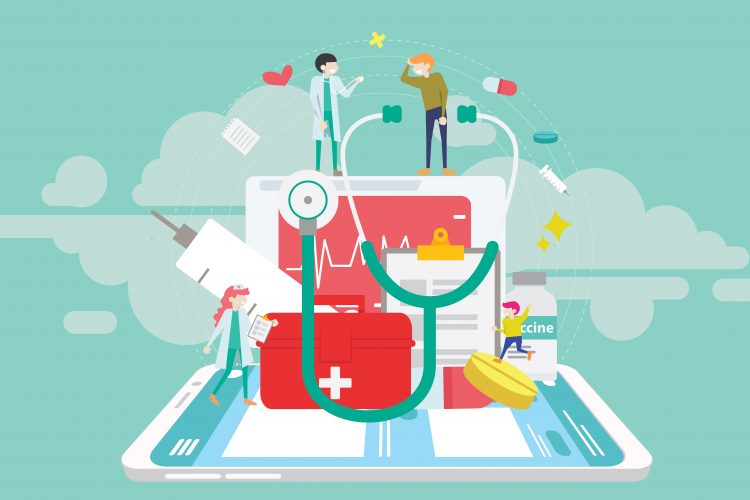 Implementation of the European Union Medical Device Regulation (Regulation [EU] 2017/745, EU MDR) is well underway, with manufacturers of the most critical Class III medical devices having to comply with new unique device identifier (UDI) labelling requirements since May 2021. Class II businesses are currently next in line, working to an implementation deadline of 2023 – and with more industry regulation and deadlines set to follow, it is important they act early and fully get to grips with the scale of the task.
Having worked closely with many medical device businesses to ensure their label and artwork management operations are fit for purpose in a major compliance push, I have seen first-hand the potential pitfalls and common compliance challenges that must be overcome to ensure project success. Businesses must thoroughly identify all affected devices, and the extent to which changes are required, and then ensure they have enough capacity to make the necessary labelling and artwork changes.
This is a significant challenge that must be addressed while maintaining day-to-day business operations; however, with the right preparations and systems in place, it is not an impossible one. Here are the key considerations for medical device manufacturers to focus on when planning a Class II compliance project:
Major industry changes are afoot – compliance is a continuous process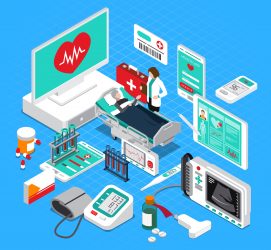 Businesses should be under no illusion that this next deadline will be the last major regulatory change to impact operations. Staggered implementation of MDR is set to be followed by requirements such as UKCA (UK Conformity Assessed) marks for products intended for sale in the UK, commencing in 2023. Businesses must therefore change their in-house label and artwork management processes to ensure future demands do not cause short-notice disruption or require a significant amount of time and resources be devoted to ensuring compliance.
Class II device manufacturers should look to challenges posed by the Class III compliance push and learn lessons accordingly – most notably the value of starting early, moving away from repetitive manual processes and committing suitable capacity to avoid a 'deadline day showdown'. Businesses that struggle with one compliance push will struggle to maintain this for future regulatory demands.
Disruption caused by failing to meet deadlines can also be extensive. Businesses may find themselves barred from selling their products in the EU while non-compliant or placed on a watchlist for more detailed inspections and auditions. This can in turn cause lasting damage to brand reputation, consumer confidence and sales.
One size does not fit all – compliance projects can significantly grow in scope
For those manufacturers still in the initial planning stage of their Class II compliance project, they must first work to identify all affected devices and classify them accordingly before making physical changes. Class II devices are broken down into IIa ('medium risk') and IIb ('medium-high risk') devices, posing a further challenge.
Acting now to avoid deadline pressure and future-proof label and artwork management operations will place medical device companies in a strong position"
This is a common stumbling block for many businesses. Those working to an assumed low volume of affected devices may be surprised to see the scope of their compliance project significantly broadened as siloed data and assets are uncovered during an initial audit. Looking beyond this, mergers and acquisitions that absorb new brands, product ranges and associated assets will also need to ensure full compliance for these new additions.
Global operations and their associated translations have also been identified as a potential pitfall. Any business selling across multiple geographies may find each medical device has several dozen associated translations for each target market language – significantly expanded the scope of the project and introducing further challenges such as overlapping or redundant translations for product labels and instructions for use (IFUs).
A permanent shift away from manual processes? Could automation hold the answer?
As witnessed during the Class III compliance push, many businesses are still burdened by label and packaging operations grounded in manual or legacy processes. In these large-scale compliance situations, hiring extra staff or outsourcing is highly likely, adding further costs – and this merely adds to the sheer in-house capacity that must be diverted to carry out repetitive manual labelling tasks. Manual processes are slow, costly and carry a constant underlying threat of introducing human error – but technology provides an alternative.
Dedicated label and artwork management solutions have been developed to eliminate the challenges of siloed data and assets, instead establishing a centralised repository hosted in the cloud. This provides certain management and compliance benefits, such as easy access, simple editing and thorough audit trails for all affected assets. Adding automation can eliminate the burden of many manual compliance processes, with features such as automated artwork generation delivering sustained time and financial savings. These solutions also minimise the risk of human error.
Moreover, technology is already progressing beyond these established benefits, with artificial intelligence (AI) features emerging for more targeted applications, such as data de-duplication, to further eliminate bottlenecks and reduce manual processes.
The countdown is officially on for Class II manufacturers. Acting now to avoid deadline pressure and future-proof label and artwork management operations will place medical device companies in a strong position to deal with future regulations while continuously benefitting from sustained business process efficiencies.
About the author
Bob Tilling is VP of Global Sales at Kallik, an enterprise labelling and artwork management software company. He has a wealth of knowledge when it comes to the life sciences industry, particularly regarding medical devices. Bob helps businesses in highly regulated industries begin their journey of transforming their labelling and artwork management.