The role of packaging in improving the bottom line for big pharma
Rich Quelch, Global Head of Marketing at DiD,1 explores how packaging can help pharma to cut costs, uphold high quality standards and improve health outcomes.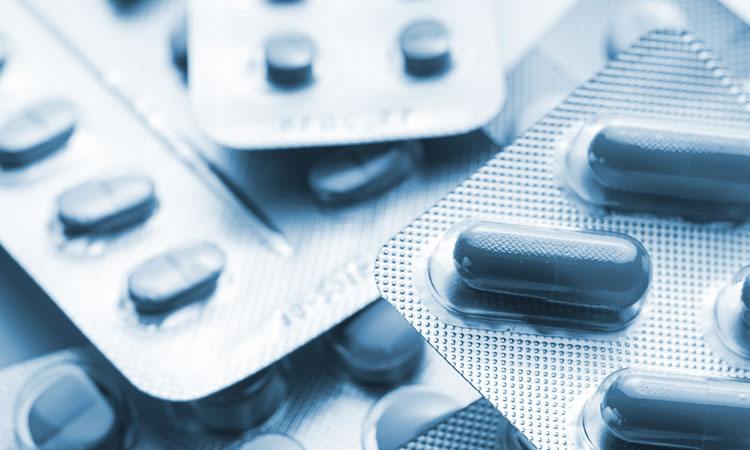 Boosting the bottom line is often associated with a decrease in product and delivery quality, with manufacturers turning to more cost-effective material alternatives and skipping steps in the supply chain. However, the Consumer Packaged Goods (CPG) sector bucks this trend, with businesses experiencing financial success while cutting costs in a competitive and fast-paced industry.
We are now seeing this trend making its way into the pharma space. With mounting ethical pressures on big pharma, including those to make sustainable changes, it is more important than ever for businesses to get in the green – in more ways than one. Packaging plays a key role in all aspects of the pharma supply chain, from production, manufacturing and delivery to patient consumption. As such, streamlining the packaging process can have a significant impact on a business' financial success.
The critical role of pharma packaging
Packaging is critical in every industry – contributing to the safety, function and even marketing of products. However, this is especially true in the pharmaceutical industry, which demands more stringent assurances when it comes to product quality, security and safety.
Ideally, packaging should be designed with key products in mind. This ensures safe and intuitive access to medicines and that structural integrity remains a priority, both in the product's transport phase and when it is handled by the patient. For example, fragile medical instruments demand unique and personalised packaging to negate the challenges posed.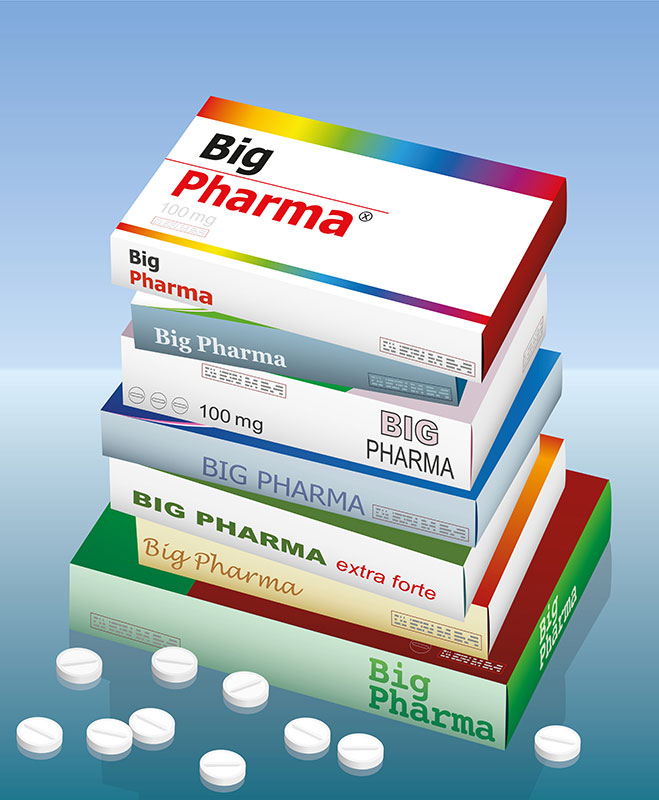 Primary packaging, like vials, may need to be manufactured with thin layers of glass to protect against heat and ultra-violet (UV) light exposure but this leaves them susceptible to damage. Therefore, combining these with fit-for-purpose secondary packaging – such as containers with crumple zones – allows the product to withstand impact, without moving around and becoming damaged.
Successful pharma packaging is functionally tailored to the product, not only providing protection but also playing important roles in communication and adherence. It also facilitates effortless access to medicines in a way that ensures accurate dosages and allows patients and healthcare professionals to re-pack products for long-term use.
Packaging also plays a role in the communication of critical medical information. Typically, this includes the delivery of instructions, either directly on packaging for convenience or included within secondary packaging. Where designs are compact, manufacturers can design labels to include interactive elements, such as QR codes, which enable patients to access key information without compromising on efficiency.
Ultimately, the role of pharma packaging extends beyond simply bringing a product to market and into user experience; factors such as safety and adherence – supporting better health outcomes – are requisite functions too.
Think about packaging first, not last
Traditionally, packaging has been an afterthought in the product design process. It often starts with a ground-breaking idea and, once developed, attention turns to packaging. However, this is an outdated approach that ignores the vital role packaging plays, not just in the delivery stage of product development but at every stage, from conceptualisation to dispensing by healthcare professionals or patients.
This method can also result in crucial packaging tasks being rushed through during the final stages of production, preventing businesses from reaping the rewards of functional design and increasing the likelihood of costly mistakes.
Taking a proactive approach to packaging not only helps avoid the costs associated with fixing future performance or functional problems but also delivers business benefits in improved products, patient satisfaction and reputation. Packaging should be prioritised throughout the product development process, featuring in the conceptualisation, material choice, risk mitigation, budgeting and secondary packaging considerations. The result is an optimal product that puts user experience at the forefront of design, ensuring effortless patient experience and an improved bottom line for big pharma.
Quality by design
Innovation in pharma is a term often reserved for medical breakthroughs or new drug discoveries. But while these certainly warrant the weight of the term, this is not to say that packaging developments are not capable of delivering the same value in improving patient experience and treading new ground.
Innovative packaging can transform the storage and delivery of medical products, as well as ensure patient safety and accessibility for seniors. It is capable of drastically improving daily life for those who depend on these medicines.
Successful pharma packaging is functionally tailored to the product, not only providing protection but also playing important roles in communication and adherence
The driving force behind this innovation is the quality by design (QbD) principle, which focuses on the function and quality of packaging in the design phase. While this may sound like standard practice, the idea is to determine the optimal design before getting to the testing phase, where untested products can often end up back at the drawing board. As demands on the pharma supply chain continue to grow, so does the importance of these time and cost-effective – and sustainable – practices.
Sustainability, compliance, adherence and durability are among the tests any packaging innovation must now meet; and the QbD framework turns this potentially vigorous and wasteful manufacturing process into a simple and efficient design task. Designs are evaluated based on a continual improvement model, assessed against our growing knowledge of existing design parameters, attributes and performance. The result is improved safety and efficacy for patients, as well as the ability to easily adapt the process to evolving medicine types, like biologics, which are often more sensitive to movement and environmental changes.
Similarly, the growth of three-dimensional (3D) visualisation and printing techniques has further transformed the design and manufacturing stages of packaging development. With designs conceptualised and tested using these evolving frameworks and technologies, a low‑cost and low-waste method for fast-tracking the delivery of products to market is achieved.
Pharma firms cut spend, waste and time in the testing phase, while improving the quality of products – with the proof evident in increasing bottom lines.
Rethinking packaging for long-term gains
As new technologies and materials continue to transform our ability to design and produce medical products, those who fall behind the trends will find themselves in a similar position to their competitors. However, this does not mean simply dismissing the tried and tested. Innovation is the name of the game and this includes learning from existing breakthroughs.
How can we cut down on packaging without compromising on patient safety? Can we tweak materials to create a product that is lighter and more cost-effective to transport? How can we make use of interactive technology to reduce paper waste in medical leaflets?
Businesses asking these questions are best placed to make the consistent improvements to existing products and processes that add up to significant long-term gain. In addition to the bottom-line benefits of reduced waste and greater efficiency, businesses can also take advantage of an improved reputation. Meeting social responsibilities is a key driver for improved brand reputability and loyalty2 among modern eco-conscious consumers.
Smarter procurement decisions
Complex supply chain networks only add to the growing financial and logistical challenges facing a burdened industry. Nationwide – and even globally – networks are often inefficient and costly.
The complicated relationships that link each piece of the jigsaw can mask the inefficiencies and bottlenecks that make processes more time consuming and costly.
Packaging may be designed and manufactured in one location, and by a single supplier, before being moved along the chain for filling elsewhere. All the while, a third party manages logistics and transport operations.
The solution? Bringing the entire process under one roof. Consolidating filling, packaging and distribution functions in one physical location reaps benefits over and above speedier production, though; a single operation cuts out middlemen, reduces risks and overheads, ensures tighter quality control, eliminates variables and increases speed to market.
Hybrid partners are also helping pharma manufacturers to further cut expenditure by waiving packaging design costs through Offset Allowance Programmes, resulting in a highly cost-effective development stage followed by high quality manufacturing.
Could this be the production strategy of the future? Essentially, you only need to budget for the production of physical units, as all of the design, consultation and fine tuning of the product is absorbed.
References
Consumers will drop environmentally unfriendly brands | WARC [Internet]. Warc.com. 2021 [cited August 2021]. Available from: https://www.warc.com/newsandopinion/news/consumers-will-drop-environmentally-unfriendly-brands/43211
About the author
Rich Quelch is an experienced global marketer within the healthcare and pharmaceutical sector. He has led the development of The Origin Group's brands – including DiD, SnappD and Lifestyle Packaging, positioning them as world-leading suppliers of innovative and quality packaging devices.