Co-creating solutions that advance global health innovation – IFPMA's role
The COVID-19 pandemic has altered and continues to shape our lives. Here, Thomas B Cueni, Director General of the International Federation of Pharmaceutical Manufacturers & Associations (IFPMA), gives insight into how the pandemic gave impetus to the organisation's manifesto to innovate and save lives.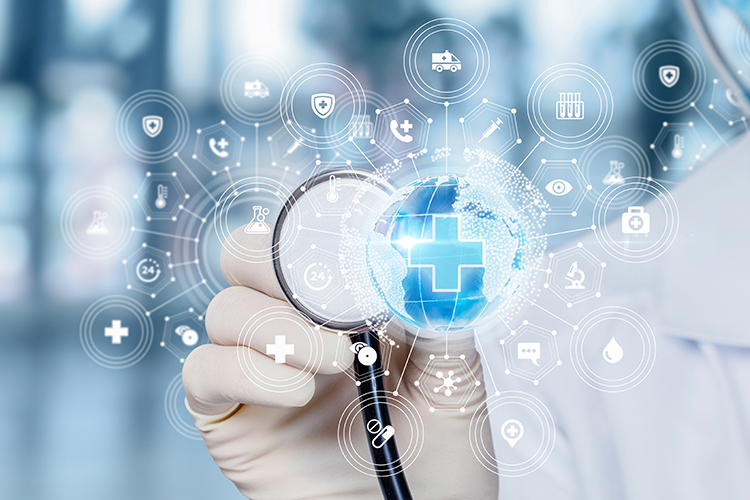 ON BEHALF of our biopharmaceutical members, our work consists of supporting a sustainable and ethical business model to enable impactful innovation for society towards the institutions and broader decision‑making processes in the global health community. A second area of our work involves engaging with key stakeholders to co-create solutions to strengthen health systems and address global health challenges.
Our mission was effectively mobilised during the COVID-19 pandemic. All the United Nations (UN) agencies, the G7, G20 and the OECD (Organisation for Economic Co-operation and Development) – all organisations that we deal with – are involved in contributing towards tackling the pandemic, guided by the 193 countries represented by their embassies in Geneva (so-called missions) who are highly engaged in shaping their decisions.
Throughout the past 20 months, we have provided ongoing input at international level on the COVID-19 response, conveying real-world insights from the leading biopharmaceutical companies to research, develop and scale up manufacturing for vaccines and treatments"
IFPMA has existed for over 50 years. In our industry's history, there has never been so much hope placed on our mission to innovate against new diseases. Within days of the World Health Organization (WHO) declaring a pandemic back in March 2020, IFPMA emphasised that this was not business as usual, and that our industry would step up to the challenge of finding COVID-19 vaccines and treatments, while continuing its 'day job' of innovating and producing life-saving treatments for other life-threatening diseases.1 To seal our commitment, we held a virtual press briefing with several of our industry's Chief Executive Officers (CEOs),2 who spoke as a team. They re‑iterated the sense of responsibility they felt to leave no stone unturned in bringing solutions to the pandemic. IFPMA has been a founding partner of the special multi-stakeholder partnership set up to tackle the pandemic, called the Access to COVID-19 Tools (ACT) Accelerator, signing up to the goal of ensuring fair and equitable access to vaccines and treatments.3
Sharing real-world examples and identifying a common path forward
Throughout the past 20 months, we have provided ongoing input at international level on the COVID-19 response, conveying real-world insights from the leading biopharmaceutical companies to research, develop and scale up manufacturing for vaccines and treatments. We have organised a series of CEO media briefings,4 as well as an international summit to explore the challenges in the vaccine supply chain.5 We have closely co-operated with the WHO to oversee medicines that may have been in short supply due to the pandemic and worked with the WHO and the International Coalition of Medicines Regulatory Authorities (ICMRA) to fast track and harmonise authorisation of new COVID-19 vaccines, as well as new and repurposed treatments. This dialogue has helped ensure we get closer to ending the pandemic.
One topic we have had to be particularly vocal about is explaining what has enabled our industry to mount such an amazing COVID-19 response – an innovation ecosystem based on the protection of intellectual property (IP). We share the same goal to ensure COVID-19 vaccines and treatments reach everybody. But undermining the very system that has underpinned the massive R&D effort undertaken by both the public and private sector to respond to the pandemic will make very little material difference since the scale up of vaccine production has already taken place. The powerhouses of COVID-19 vaccine production have produced over seven billion vaccines so far this year and will reach 12 billion by the end of the year.6 If shared equitably, this is sufficient to vaccinate the world's adult population.7 Some of the production has been thanks to technology transfer between stakeholders and the very countries who have been calling for the IP waiver: India and South Africa.
When I look back at the past 20 months, never have I been prouder to represent an industry that has delivered at unprecedented levels to respond to a global public health crisis and society's expectations.
Partnerships to advance health for all
Beyond COVID-19, IFPMA's work encompasses numerous other important areas, all centred on delivering access to medicines. We are involved in discussions with the WHO and OECD, as well as other UN agencies. For instance, we have created a database together with the UN's World Intellectual Property Organization (WIPO) to help patent offices and health authorities gain access to patent information and facilitate the procurement of medicines in their country.8 Such a database is also a support for regulatory authorities.
Our industry's innovations are only effective if they reach the people who need them. We are very active in advocating and explaining how our industry can contribute to strengthening health systems. With 60 percent of the world's population paying for their health service from their own pockets, the promise of the United Nations Declaration of Universal Health Coverage (UHC) would be transformational for people's lives and bring social and economic benefits. Today, there are more than 250 partnerships involving companies, governments, non-governmental organisations (NGOs) and healthcare professionals that seek to make a difference to people's lives.9
With the untold misery brought about by non-communicable diseases (NCDs) such as cancer, cardiovascular diseases and diabetes, UHC would be transformational for people living in parts of the world where health systems are not resourced to diagnose or treat them. Thanks to a ground-breaking coalition bringing together 24 biopharmaceutical companies, through Access Accelerated, we are working on solutions that seek to reduce barriers to prevention, treatment and care for NCDs in low- and middle-income countries. To date, the programme has reached over 217 million patients worldwide.10
We are also currently working with a broad coalition of partners, including patients, to get the African Medicines Agency off the ground. Such a body should help address the delays of months (and sometimes years) before treatments or vaccines reach people in Africa. A harmonised and better equipped regulatory system across Africa will also help detect fake medicines more quickly, which are more likely to enter the supply chain in parts of the world where the health systems are weaker.
Trust is essential for innovation
When I look back at the past 20 months, never have I been prouder to represent an industry that has delivered at unprecedented levels to respond to a global public health crisis and society's expectations"
Our treatments and vaccines are only useful if people trust that they will work. Explaining why COVID-19 vaccines are safe and effective has been an important theme of the current pandemic, with our worldwide campaign called #TeamVaccines lending our voice to others emphasising the point.
Patient and healthcare worker trust in all our innovations underpins the work of our association – and IFPMA was one of the first industry coalitions to introduce a Code of Practice. Today, we have a code designed to empower biopharmaceutical industry employees to follow an ethical decision-making framework based on the principles of care, fairness, honesty and respect, all underpinned by trust. We are also working with inter-governmental groups such as the Asia-Pacific Economic Cooperation (APEC) to embed ethics and trust across the industry, with large companies but also small and mid‑size enterprises (SMEs). By pioneering consensus frameworks, we have aligned our ethical principles with those of patient groups, healthcare workers and pharmacists.11
Tackling future challenges
IFPMA is also the driving force behind industry's efforts to raise awareness of the silent pandemic that is the rise in antimicrobial resistance (AMR). We have joined forces with diagnostics, generics, biotech associations and industries to take leadership on antibiotic use, manufacturing and R&D by creating the AMR Industry Alliance, one of the world's largest cross industry bodies in this area. An issue that I am passionate about is addressing the core reasons why we have not successfully developed any new antibiotics for decades, and why those companies that keep trying sadly often throw in the towel. My passion stems from the fact that our whole healthcare system depends on us trying to keep ahead of constantly evolving bacteria that become resistant to existing antibiotics. If we do not have any new antibiotics to use as a last resort, the system fails. For that reason, the launched one billion‑dollar AMR Action Fund, a brainchild of the IFPMA, can support the development of two to four antibiotics by 2030. We will have done our work to help biotech companies over the so-called 'valley of death' if we can successfully bring new antibiotics to market. We now need politicians who have been supportive of tackling AMR for years, to agree to incentives that acknowledge the value of these antibiotics of last resort, and thus ensure that we have a sustainable pipeline for future antibiotics.12
Innovation has always been the driving force of progress in public health – from vaccines to penicillin, to the mapping of the human genome, innovations in healthcare have changed the world. Never has this been more evident than with the COVID-19 pandemic – it is thanks to a well-functioning innovation ecosystem that we now have not one but several vaccines against COVID-19. But we must not rest on our laurels. More than ever, to face this pandemic and the many more health challenges ahead of us, we need to keep innovating. IFPMA's mission is to connect the dots between policy and expertise and support the co-creation of solutions to tackle these challenges.
About the author
Thomas B Cueni is Director General of IFPMA, the global association of pharmaceutical research companies based in Geneva, and Secretary of the global Biopharmaceutical CEO Roundtable (BCR). Thomas represents the innovative biopharmaceutical industry on the Access to COVID-19 Tools (ACT) Accelerator, a unique global collaboration to accelerate development, production and equitable access to COVID-19 tests, treatments and vaccines.
IFPMA
IFPMA represents over 30 innovation-led biopharmaceutical companies and over 50 industry associations across the globe. It represents an industry of two million employees involved in research, to develop and provide medicines and vaccines that improve the lives of patients worldwide. Based in Geneva, IFPMA has official relations with the United Nations and contributes industry expertise to help the global health community find solutions that improve global health. We work across a vast array of topics, from regulatory standards to ethics, from intellectual property & trade to sustainable development goals, from non-communicable diseases to neglected tropical diseases.
References