D&I: What health companies should be doing post-pandemic
Luke Robinson from Included highlights the impact of diversity and inclusion issues in the pharma industry, reflecting on the benefits to be gained from fundamental engagement with them.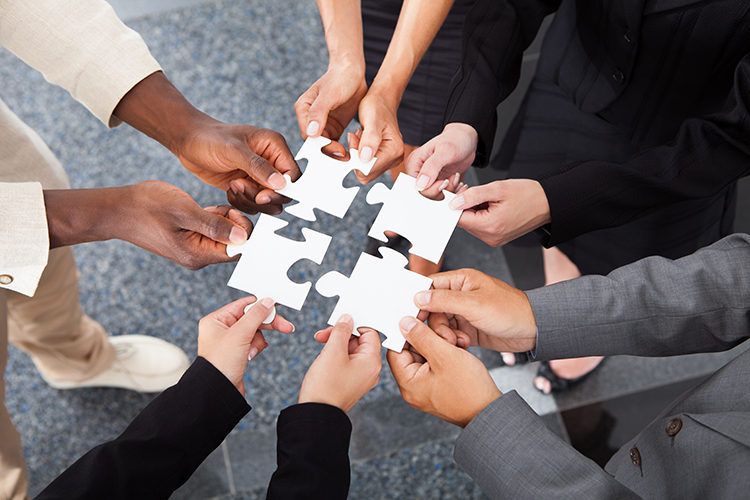 THE COVID-19 PANDEMIC has brought inequalities in healthcare to the fore. While there have long been inequalities around access to drugs, treatment and diagnoses, the pandemic has served to illustrate the extent of diversity and inclusion issues that exist. Particular focus around the globe has been on international movements including #MeToo and #BlackLivesMatter following the murder of George Floyd. It is crucial that all industries, including health and pharma, maintain the momentum around diversity and inclusion (D&I) to make the post-pandemic world better than the one we leave behind. The drive of social movements has engaged employees to act and is encouraging pharma executives to start looking at inclusion through a different lens.
Post-pandemic, inclusion should be seen as a strategic imperative for pharma organisations. It must become a critical driver of the health impact they are looking to make. The post-pandemic world should not sideline D&I issues to a mere opportunity cost or a side-of-desk activity. There are practical steps the pharma industry can take to embrace this momentum and build a better post-pandemic world that aims to level healthcare disparities.
Diversity
Pharma has a crucial role to play, but must shift its focus internally in order to achieve global diversity aims. When health companies build diverse workforces, representative of the communities and patients they serve, they will benefit the greater world. This diversity must be from all levels up to the C-suite.
In this moment, healthcare companies are uniquely placed to make a significant difference to the post-pandemic world from a diversity and inclusion perspective"
Diversity as a humanitarian ideal is not limited to restricted characteristics such as race and gender; it is important to understand the wider picture which encompasses intersectionality. Without acknowledgement of characteristics such as neurodiversity and socioeconomic difference, there is a risk that diversity can be pigeonholed and lost in over-simplified lip service.
To avoid this, there is a range of practical actions that pharmaceutical companies can take. These include undertaking a review and debiasing of systems such as recruitment, talent management, and learning and development.
To be part of a better post-pandemic world, healthcare companies should also use an outward-facing lens. Many enterprises are paying increased attention to diversity statistics, which measure representation within a company or industry. This is crucial for measuring diversity during drug lifecycles such as clinical trials. Paying greater attention to these statistics and seeking to improve them is a key step that healthcare companies should make now to deliver better patient outcomes and provide the post-pandemic healthcare that we need.
Inclusion
Diversity is a reality; inclusion is a choice. Healthcare companies must consciously seek to go beyond mere representation by creating an organisation that fosters true belonging, psychological safety and inclusion for its employees. Diversity measures such as widening your talent pool, removing bias from organisational processes and establishing a framework where under-represented groups can technically thrive, will not succeed unless inclusion is also prioritised.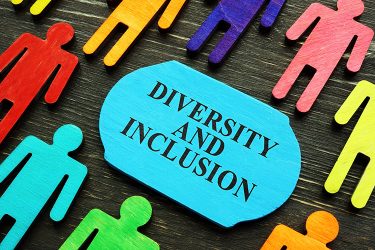 True inclusion addresses how employees feel within the culture of a company and looks at the reality of their day-to-day lives in that organisation. If the culture is not an inclusive one, it will be impossible for diversity to flourish. This will mean that under-represented groups are not able to bring their true selves to work, as their psychological safety is not guaranteed, and they do not feel comfortable in the organisation. This can manifest in the form of experiencing alienating language or behaviours from their colleagues, or a lack of confidence or transparency in the decision-making process. These employees are therefore unlikely to be retained or progress to senior levels.
How can healthcare companies address this, to help deliver a better post-pandemic world? One crucial step is effective measurement of inclusion, but this is not something many organisations are doing in a regular or effective way. This therefore represents an avenue in which healthcare companies can stand out and drive innovation post-pandemic to make a real impact. This can already be seen in the case of several global pharma firms who are committing to this practice as a priority. For example, AstraZeneca launched its anti-racism strategy and explicitly connected inclusion to business success, including its recent COVID-19 vaccine development. This is linked to supporting the world in its emergence from the pandemic and is an approach that all health companies should adopt post-pandemic.
The impact of inclusion can also make a huge difference to the experience of patients during clinical trials and treatments. This is associated with equity, the monitoring of medicine access and affordability, and outcomes such as efficacy and side effects.
Impact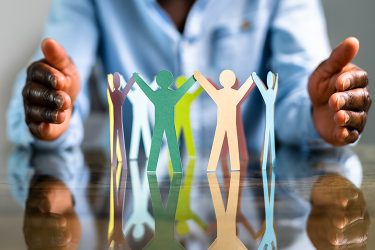 Diversity and inclusion, when done right, can benefit healthcare companies internally in numerous ways. By enabling them to emerge from the pandemic stronger, means they can widen their talent pools and create a successful culture where all employees thrive and all viewpoints are listened to. Additionally, this will support innovation and productivity, and heighten the impact of organisations that get it right.
If these organisations make such changes, they can begin to turn the lens externally and have a wider ranging impact. By getting these elements right internally, the foundation is set to ensure this can be delivered externally too. If healthcare companies are representative of the communities and patients they serve, they are more likely to serve them equitably and begin to close long-standing inequalities. This is a crucial change that companies can make to deliver a significantly better post-pandemic world for their industry.
This balance of internal and industry‑wide focus on D&I has the potential to change the world for the better and make long-standing change. The health and pharma industries have the power to drive this, given the increased attention that is focused on them right now. Enabling and empowering a diverse and engaged workforce should be a priority for healthcare companies both now and in the future. They will then be able to identify and measure healthcare inequalities – and better understand their role in fixing them. In turn, this will drive the creation of tangible aspirations spanning the immediate and long term, and ultimately support the move from internal to industry‑wide inclusion and equity. In this moment, healthcare companies are uniquely placed to make a significant difference to the post-pandemic world from a diversity and inclusion perspective.
About the author
Luke Robinson is Client Relationship Manager at Included. Luke has worked in client and project management since 2009, with a specific focus on wellbeing, diversity and inclusion in the past seven years. He has gained extensive experience working with SMEs through to FTSE 100 organisations across a broad spectrum of industries and is comfortable co-ordinating projects ranging from training and consultancy through to software implementation. Luke works with clients to shape and implement impactful projects specifically aimed at improving accessibility, wellbeing and fairness of opportunity.