Why R&D innovation holds the key to greater patient impact
How can innovation in clinical trials drive greater patient impact? BeiGene's Dr Nils Eckardt and Dr Mieke Borgs highlight how novel systems and ways of working can support the delivery of high-quality medicines faster and more efficiently, helping to deliver greater and faster patient access in Europe.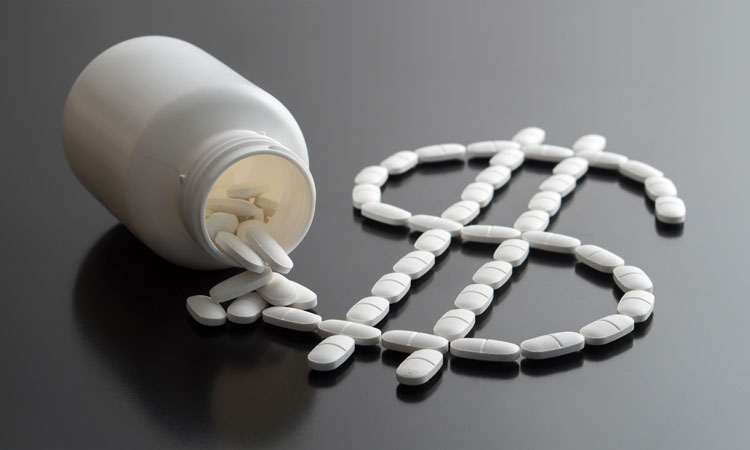 Cancer remains a global threat with around 10 million people dying from the disease each year worldwide, making it the second leading cause of death.1,2 In the EU, an estimated 2.7 million people are diagnosed with cancer annually and the number is growing.3 With greater scientific understanding of cancer, the industry has made significant progress in developing innovative medicines to help patients. However, access to these medicines is not close to meeting patient demand, creating inequalities in the health prospects of those diagnosed with cancer. The picture is similar across many other diseases.
the average duration to develop a new medicine is still around 10-15 years
We know that the research and development (R&D) process behind developing new medicines is increasingly complex. In 2019, the pharmaceutical industry spent $83 billion on R&D, which is about 10 times what the industry spent per year in the 1980s,4 yet the average duration to develop a new medicine is still around 10-15 years.5 With the estimated average cost of developing a medicine approaching nearly $2.3 billion in 2022, the average projected return on investment (ROI) in R&D was just 1.2 percent.6
The need to generate sufficient revenues to fuel ever increasing R&D expenses has therefore led to medicines being priced in a way that is increasingly unaffordable in many countries and regions, if not completely inaccessible. The growing issue of inequitable access is not just an issue of developing or emerging countries either; significant disparities in medicine availability exist within Europe where the time between regulatory approval (marketing authorisation) and true access for patients can vary from a few days to 2.5 years.7
While this context is well known, we are yet to fully realise what an ideal R&D future looks like. In the search for a new system that supports industry to develop innovative medicines faster and accelerate access, we must look inwardly to ensure we are embracing "new model" approaches to R&D. Here, we aim to provide an overview of some of the key areas that impact innovation across clinical trials collaboration, and approval, and access processes.
Clinical trials
Growing internal capabilities
Approximately 90 percent of the investment required to develop new medicines is the cost of conducting clinical trials.8 This is a consequence of the vast costs involved in establishing investigator centres, treating patients and evaluating the results. Additionally, only one in 10 compounds (out of 10,000 screened and assessed at the pre-clinical stage) successfully passes clinical trial testing and regulatory approval, so one success needs to cover the cost of the other failures.9 One of the key contributing factors to the high costs is heavy industry reliance on contract research organisations (CROs) to conduct clinical trials, which has historically taken a significant amount of time and resource.
Approximately 90 percent of the investment required to develop new medicines is the cost of conducting clinical trials
By investing in the expansion of in-house research capabilities, both in terms of people and technology, we can extend our internal research beyond traditional small molecules and monoclonal antibodies, meaning new medicines can be discovered and developed quicker. Similarly, by growing clinical development workforces to expand in-house clinical trial capabilities, we can move the industry towards more fully integrated infrastructures. This allows for greater control over the quality, speed and efficiency of trials, as well as higher levels of engagement with site investigators.
Expanding patient centricity
Proactively seeking and implementing patient input on clinical trial design, as well as endpoints, is a critical way of delivering R&D that speaks more directly with patients and maximises impact. We need to ensure diverse participation in clinical trials, wherever possible, to advance health equity. Improving the diversity of represented patients will improve the robustness of data and more accurately reflect those patients who the medicine will serve best once approved.
Traditionally, the industry has focused on building capabilities in developed markets, such as North America and Europe. Expanding this approach to simultaneously build capabilities and clinical trials in developing and underserved regions, like APAC and less wealthy healthcare systems in Latin America and Europe, is essential to driving more comprehensive clinical programmes and health equity. This approach will help patients in these regions get earlier access to investigational therapies.
Strengthening logistical capabilities
One of the most unnecessary clinical trial burdens can be site inefficiencies, particularly where sites exist that do not recruit. Taking more time and effort to deliver comprehensive analysis on country and site selection, as well as more open and honest communication with investigative sites during this process, is essential for providing speed, efficiency and cost-effectiveness.
Where feasible and appropriate, head-to-head (H2H) trials should be the standard to better inform and accelerate decision-making. By testing and comparing new medicines being developed against others already on the market, we can establish which medicine provides a greater benefit or risk profile and subsequently learn which option is best for which patients earlier in the process.
Increased collaboration and partnerships drive clinical research
While R&D innovation is in part delivered by internal infrastructural components, it is also built by our outward-looking capabilities: principally, how we work with others to achieve our R&D goals. Central to this is embracing the power of strategic collaborations, through partnering with other pharmaceutical companies and academia. Global health threats like cancer cannot be overcome in silos and it is incumbent on us as an industry to drive this.
The COVID-19 blueprint has shown a way forward. By collaborating with several stakeholders and authorities, multiple stages of development can take place concurrently to speed up R&D without compromising safety protocols.
Clinical innovation: using digital solutions to deliver the next wave of medicines
Strategic collaborations can leverage well-developed infrastructures to develop, manufacture and commercialise medicines in new developing markets, driving a broader distribution of treatments. While many industry leaders now recognise the benefit of generating partnerships, this approach needs to be implemented more widely and frequently to further drive knowledge sharing, expanded research and accelerated access. Our instinct should be to continually expand clinical research into new partnerships, platforms and modalities wherever possible. Partnerships will also help cultivate a more proactive and positive approach to licensing.
Linking approval and access processes
While our focus here is on R&D, it is important to briefly consider the approval and access process. Often, we treat these points in isolation, but making their links more robust is a key part of the innovation necessary to deliver greater patient impact.
We need to think more creatively about how we can transform the R&D process to directly improve patient access within the regulations, particularly in relation to clinical trials. For example, in cases where clinical development has been completed and there is a delay between a patient completing a trial and the product being commercially available, we should be exploring ways to ethically continue the provision of that treatment to patients who have shown benefit where there is no alternative or satisfactory treatment option available.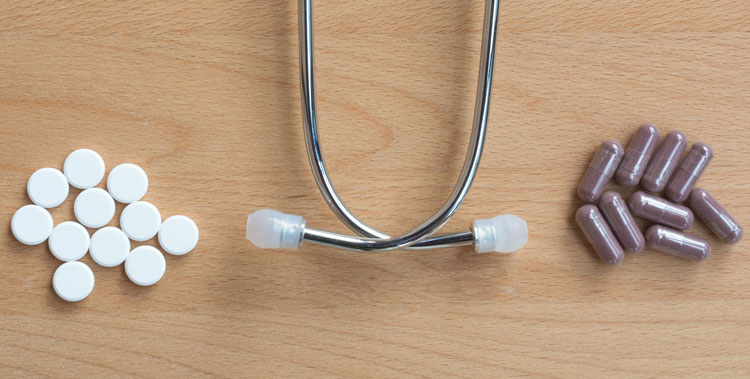 We also need to change the perception that medicine delivery in developed and developing nations are two separate stages of the development lifecycle. The industry has often taken a tiered approach to medicine registration, seeking approvals in higher-income markets that maximise economic gains before seeking registration in middle- and lower-income markets. To protect pricing structures, there are certain markets where a medicine may not even be sold. If we want to commit to reducing health inequalities, it is important that we pursue medicine registration across developed and developing markets simultaneously as early as possible in the commercialisation process. This recognises the need for return on investment to fund the development of new medicines but balances it against the need to deliver medicines to patients wherever they are.
A new R&D model from clinical trials through approvals…
In summary, by innovating our approach to clinical trials, collaboration and the approval process, a 'new model' future in which R&D is delivering cost-effectiveness, speed and efficiency to accelerate access to high quality medicines, is achievable. There is no 'one-size fits all' solution and we understand that change cannot be delivered overnight. However, if we commit to the principles set out here, it will help us contribute more effectively to delivering impactful medicines to the greatest number of patients possible.
About the authors

Dr Nils Eckardt joined BeiGene in February 2019 as Vice President, Medical Affairs, Europe. He is responsible for building the medical affairs function across Europe and providing strategic and scientific guidance. Prior to joining BeiGene, Nils served most recently as Vice President and Head of International Medical Affairs at Tesaro and as Head of Medical Affairs Europe at Ariad Pharmaceuticals before that. Previously, he spent more than 10 years at Roche in multiple positions within medical affairs. He received an MD from the Georg August University of Göttingen and completed a postdoctoral Master's in Medical Sciences Clinical Pharmacology at the University of Glasgow.

Dr Mieke Borgs has been Head of Clinical Operations Europe at BeiGene since May 2020. Under her leadership, the BeiGene Clinical Operations team in Europe has grown from 25 to over 250 associates. Prior to joining BeiGene, Mieke held various global roles in the Clinical Operations area at Novartis and Roche in Basel, Switzerland, and at J&J in Beerse, Belgium, where she started her career over 25 years ago. Mieke has a PhD in Biomedical Sciences from the Catholic University of Leuven, in Belgium.
References
World cancer day: Closing the care gap [Internet]. World Health Organization. [cited 2023 Apr 4]. Available from: https://www.who.int/news/item/03-02-2022-world-cancer-day-closing-the-care-gap
Worldwide cancer statistics [Internet]. Cancer Research UK. 2019 [cited 2023 Apr 4]. Available from: https://www.cancerresearchuk.org/health-professional/cancer-statistics/worldwide-cancer
Keynote Speech by Commissioner Stella Kyriakides at the 2022 World Cancer Congress (UICC) Plenary Session. [Internet]. European Commission. [cited 2023 Apr 4]. Available from: https://ec.europa.eu/commission/presscorner/detail/en/SPEECH_22_6270.
Research and development in the pharmaceutical industry [Internet]. Congressional Budget Office. [cited 2023 Apr 4]. Available from: https://www.cbo.gov/publication/57126
Research and development [Internet]. PhRMA Org. [cited 2023 Apr 4]. Available from: https://www.phrma.org/policy-issues/Research-and-Development-Policy-Framework
Pharma R&D return on investment falls in post-pandemic market [Internet]. Deloitte United Kingdom. 2023 [cited 2023 Apr 4]. Available from: https://www2.deloitte.com/uk/en/pages/press-releases/articles/pharma-r-d-return-on-investment-falls-in-post-pandemic-market.html
 Back Innovation, boost access [Internet]. EFPIA Homepage. [cited 2023 Apr 4]. Available from: https://efpia.eu/about-medicines/access-to-medicines/back-innovation-boost-access/
Martin L, Hutchens M, Hawkins C, Radnov A. How much do clinical trials cost? Nature Reviews Drug Discovery. 2017;16(6):381–2. Available from: https://doi.org/10.1038/nrd.2017.70
Mullard A. Parsing clinical success rates. Nature Reviews Drug Discovery. 2016;15(7):447. Available from: https://doi.org/10.1038/nrd.2016.136
Related organisations
Related diseases & conditions