Achieving scale up success under economic uncertainty
Avoiding risk by studying past challenges and the lessons learned can help biotechs navigate the current uncertain macroeconomic climate, says Brandon Fincher, President of Early Stage Development & Testing at the CDMO Cambrex.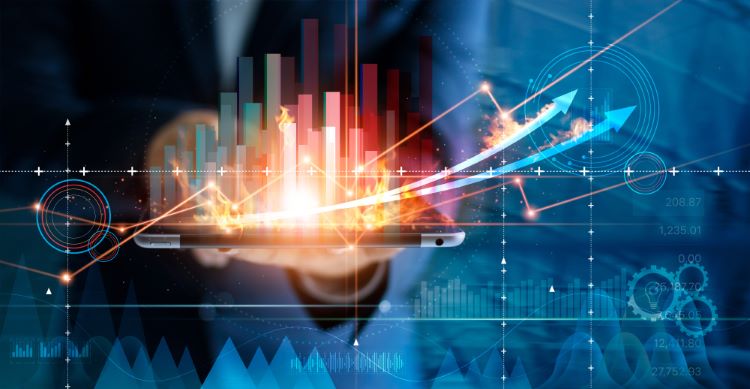 While the pharmaceutical industry has long been considered recession-proof—with a constant demand for medicines and new treatment options, today, the industry is facing several major challenges. For both small biotechs and large pharma, economic uncertainty is rising, intensifying decision-making risks associated with early drug discovery efforts, clinical trials, quality and manufacturing process execution, and navigating the approval process. Combine these risks with a looming recession and we find ourselves in a familiar situation.
Market uncertainty
Rising operational costs, stiffening competition, ongoing patent expirations, evolving environmental and social governance requirements and increasing pressure on drug prices  mean the industry will have to navigate thoughtfully to be successful amid this complicated mix of financial and strategic risks.
As a result of the economic uncertainty, 75 percent of life sciences company executives have experienced negative impacts on their business in the current macroeconomic climate.1 We can only learn from the past and try not to repeat history.
In 2001 and 2007, through 2009, the economy was hit hard. There was a significant slowdown in drug development, clinical trials, and new drugs coming to market. By the time biotechs were ready to invest and ramp back up, ingredients and manufacturing capacity were scarce.
That slowdown resulted in 211 drug shortages in 2010—the highest number recorded in a single year at the time.2 By comparison, the American Society of Health-System Pharmacists (ASHP) identified only 224 drug shortages during the entire six-year period between January 1996 and June 2002.
By studying the ebbs and flows of the pharmaceutical industry, today's innovators can take advantage of these shifts to accelerate drug development and commercialisation"
These shortages had cascading effects on patient care, causing delays in treatment, increasing the risk of medication errors, and requiring the use of less effective alternative treatments. As we find ourselves in challenging economic times, there are actions we can take this time around to weather the storm and ensure that our latest pharmaceutical innovations reach those who need them most as quickly as possible.
By studying the ebbs and flows of the pharmaceutical industry, today's innovators can take advantage of these shifts to accelerate drug development and commercialisation.
There are four ways biotechs can increase chances of success:
Balancing financial pressures and speed to commercialisation
Despite the economic uncertainty ahead, there could be as much or more risk from cautiously delaying plans than continuing to advance your development and commercialisation efforts. With a looming recession, any delay can put a company's molecule at risk and escalate future) expense. To keep moving forward, it is critical to look for every opportunity to move faster without compromising quality.
It is critical to weigh the pros and cons of delaying investments with the potential long-term impact on a molecule. Companies should look for opportunities to take advantage of additional capacity and resources while competitors wait it out.
Focus on the factors within your control
[Putting] the right pieces in place to be successful during challenging times… [requires] a sound strategy, attracting top talent, and agile decision-making… [this way, biotechs can] embrace change and thrive through difficult times"
To bring a molecule to market, biotechs need to put the right pieces in place to be successful during challenging times. This starts with a sound strategy, attracting top talent, and agile decision-making. The biotechs with this foundation will be able to embrace change and thrive through difficult times.
As part of the strategy, it is also critical to understand your target market, competitors, and other factors that will impact the success of a molecule.
Utilise data and tap into expertise to navigate a complex environment
Even with a solid strategy, a clear understanding of your risks and a team of experts, there are always unknowns when it comes to chemistry and biology.
Risks you cannot control largely come down to science. Therefore, it is best to collaborate with leading experts and scientists you can trust with your molecule. Using historical findings and new data will enable biotechs to make more confident decisions.
Future-proof your molecule
Recent history shows that most successful biotechs have partnered with a contract development manufacturing organisation (CDMO) to provide the required expertise, resources, insights, and capacity.
Modern technology is enabling manufacturing process development at a speed and level of process robustness that is substantially more efficient than traditional methods. Whereby in the past, a series of experiments may be run over several weeks or months, today, pairing innovations such as continuous manufacturing technologies with algorithmic process controls allows a more thorough evaluation of the design space in less time, often resulting in a higher yielding, more robust process.
Risk management for biotechs
The ability to identify and predict potential risks is critical—but what a company or its partners does with those insights is key. Having an effective risk management model requires open communication, full transparency and speedy decision-making. Successful partners embrace full transparency, which allows them to anticipate and overcome risks faster and more effectively collectively.
Minimising risk is much more than having the right plans and processes in place. Given the critical role of partnerships in drug development, this is often where risks – and distrust – emerge. Trust and risk are interdependent. To gain trust is to gain confidence in the unknown.
To stay ahead of potential pitfalls and unexpected challenges, companies should find a CDMO that prioritises transparency, agility, and trust.
By learning from the past and deploying proven risk management best practices, businesses can mitigate risk, navigate through economic uncertainty and complexity and quickly and efficiently scale up.
Although the nature of drug development may not make reaching a 90 percent success rate easily achievable, even moderate improvements can significantly reduce the cost and time it takes to find a cure for many human diseases.
About the author

Brandon Fincher is President of Early Stage Development & Testing at Cambrex, a leading global CDMO. Brandon joined Cambrex in early 2019 and has since held executive roles in finance, strategy, and marketing. Prior to joining Cambrex, Brandon held leadership positions at INC Research and Novartis spanning engineering, supply chain, project management, and finance. Brandon has a Masters degree in Business Administration from Harvard University, and a Bachelor of Science degree in Chemical Engineering from North Carolina State University. 
References
Resilience in life sciences: Emerging stronger from the downturn. [Internet]. Mckinsey & Company. 2022. [cited 2023September. Available from: https://www.mckinsey.com/industries/life-sciences/our-insights/resilience-in-life-sciences-emerging-stronger-from-the-downturn.
Ventola CL. The drug shortage crisis in the United States: causes, impact, and management strategies. P&T. 2011; 36(11):740-57.
Related topics
Biopharmaceuticals, Contract Manufacturing, Drug Development, Drug Manufacturing, Drug Markets, Industry Insight, Manufacturing, Outsourcing, Research & Development (R&D), Technology, Therapeutics
Related organisations
Related people