India announces expanded pharma growth at CPhI
CPhI Worldwide 2013: eight halls, more than 30,000 attendees from 140 countries and 2200 exhibitors. The "world's leading pharmaceutical networking event," colocated with ICSE, P-MEC and InnoPack, was back in Frankfurt, Germany, and my mission was to find a single coherent take-home message…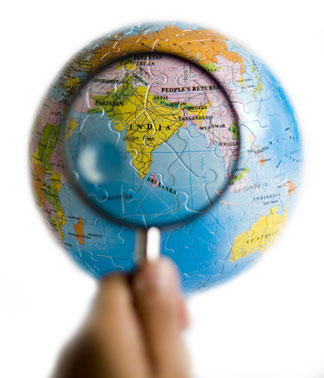 CPhI Worldwide 2013: eight halls, more than 30,000 attendees from 140 countries and 2200 exhibitors. The "world's leading pharmaceutical networking event," colocated with ICSE, P-MEC and InnoPack, was back in Frankfurt, Germany, and my mission was to find a single coherent take-home message.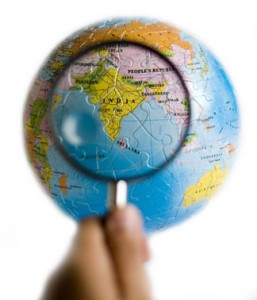 To the casual observer, that message was obvious: India is big business. We all know that India is big, both literally and figuratively, but the Government of India had selected CPhI Worldwide to outline its pharmaceutical sector growth and announce its pledge to lower the cost of medicines globally. IBEF and Pharmexcil forecasted that the country will maintain its explosive growth in generics exports and further commit to lowering the cost of vital medicines through R&D. "What is most remarkable about the growth in our export of generics is not just the sheer numbers involved; but, thanks to our expertise, quality standards and cost-effective manufacturing techniques, we have also been able to lower the cost of vital medicines in the developing world. The cost of HIV/AIDS treatment was lowered to $400 per year from $12,000," said Mr Sudhanshu Pandey, Joint Secretary, Department of Commerce, Ministry of Commerce and Industry, India.
This year alone, India's pharma exports stand at some $14.7 billion (2012–2013), registering a growth rate of 11%, with 55% of exports heading to highly regulated western markets. It is in the developing economies where India is single handedly improving access to life-saving medicines. The Government has set a target of $25 billion for pharmaceutical exports by 2016.
With tax breaks available to pharmaceutical companies and the introduction of 19 dedicated Special Economic Zones, as well as other "supportive initiatives," India's mission is to become the Pharmacy of the World. "During the last 3 years, India's exports of pharmaceuticals have been growing at 17%. We are expecting a CAGR of around 20% in the next 5 years," said Dr Appaji P V, Director General, Pharmexcil. "India's pharma industry has undergone a sustained period of consolidated expansion, thanks to the Government's ability to facilitate policies and economic conditions that have fostered growth. This development is timely. When nations across the globe are grappling with increased resource requirements for growing healthcare needs, Indian pharma offers credible and affordable healthcare solutions," added Ms Aparna Dutt Sharma, CEO of Indian Brand Equity Foundation (IBEF).