PAT Series: Applicability of process analytical tools to bioprocessing trends
The past decade has been a period of unparalleled change and development in the fermentation industry. As the nature of this industry evolves, and in particular, with the increasing prominence of the new biopharmaceuticals (therapeutic proteins, diagnostic enzymes and monoclonal antibodies) the need for effective bioprocess monitoring grows in importance1.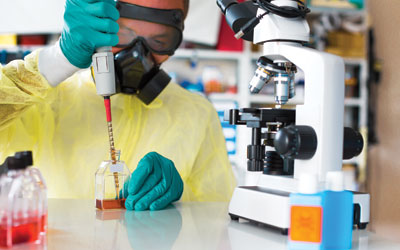 In order to deliver the 'revolution in clinical medicine' promised by this new range of therapeutic agents, there is a pressing need to develop effective bioprocess monitoring techniques and technologies which can deliver robust, reproducible, stable manufacturing processes, as well as high quality data, not just on product levels but also relating to product authenticity and purity. So what is wrong with the current manufacturing practice in the biomanufacturing industry? Today, most fermentation processes suffer from poorly understood process interactions, empirical risk assessment and process locked in by validation; therefore, the existing procedural approach has helped foster 'a climate of fear' of innovation itself.
In its process analytical technology (PAT) initiative, the US Food Drug Administration (FDA) has outlined a system for designing, analysing and controlling manufacturing through timely measurements of critical quality and performance attributes of raw and in-process materials, with the goal of ensuring final product quality2. This has led many pharma companies to re-evaluate their requirements for bioprocess analysis.
The PAT initiative encourages the development of improved process monitoring technology in the manufacturing environment. Therefore, the characteristics of the 'ideal' bioprocess monitoring technology are usually accepted as including the following: rapid, nondestructive, generating multi-analyte data, operable in (near) real time, capable of automation, robust, sensitive, and provision of data that is amenable to integration with information from other sensor types.
The rest of this article is restricted to logged-in members. Login or subscribe free to read it.