Expert View: Standardisation through automation
There are several sources of variability in the "inherently poor design" of compendial dissolution apparatus types. Nevertheless, dissolution testing is a QC requirement for many products, and so the industry faces the challenge of implementing and managing fleets of dissolution equipment. However, through instrument and process design and automation, managing the products, equipment, and personnel associated with routine QC testing can be streamlined…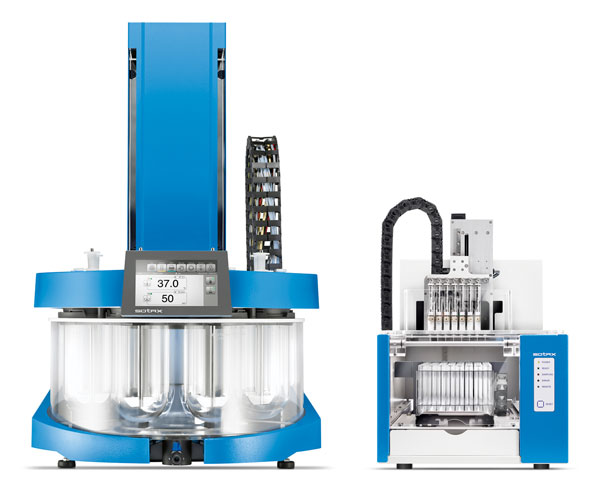 As Symonds and Elder mentioned in their article, 'Dissolution Testing in the Modern World', there are several sources of variability in the "inherently poor design" of compendial dissolution apparatus types. Nevertheless, dissolution testing is a QC requirement for many products, and so the industry faces the challenge of implementing and managing fleets of dissolution equipment. However, through instrument and process design and automation, managing the products, equipment, and personnel associated with routine QC testing can be streamlined.
It is abundantly clear to those experienced in routine QC dissolution testing that the assembly of the apparatus, checks to assure proper assembly, execution of the test including manual sampling, and cleaning after the run completion, all introduce opportunities for variability to arise. When moving from manual to semi- and fully automated systems, at each step automation has been and continues to be a way to reduce some of these inherent sources of variability.
Automation of instrument qualification
First, consider the assembly and the checking of the dissolution system post assembly, to assure that the assembly was properly executed. For years, there have been both compendial and regulatory recommendations on how to best accomplish this task, and what the acceptance criteria should be for each parameter. Both mechanical and chemical tests have been used over the years and the relative merits of each have been argued exhaustively. The debate has gone on for several years and the current state of affairs is a mismatch between compendial and regulatory agency recommendations.
The rest of this article is restricted to logged-in members. Login or subscribe free to read it.
Issue
Related topics
Related organisations