Leaving EU could be a setback for Life Sciences in the UK
In this opinion piece, Dr Alexander Moscho, Bayer UK & Ireland CEO, says a vote to leave the EU will deter investment and make it harder for patients to access new medicines…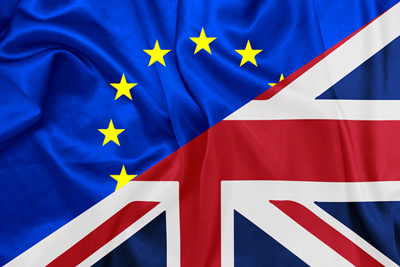 A vote to leave the EU will have a knock on effect on the life sciences industry, deterring investment and making it harder for patients to access new medicines in the future.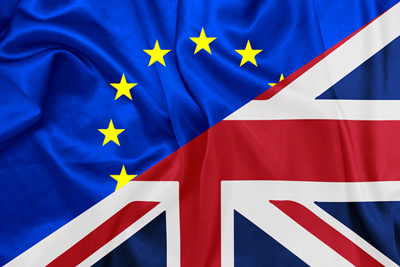 The impact of leaving the EU on the life sciences sector   
As a life sciences company specialising in human, animal and plant health, Bayer develops new and better treatments to improve people's lives.  So we are keen that people can access the medicines they need. Each new medicine takes around ten years of research and development, and often requires more than £1 billion of investment. This means the EU Referendum, the uncertainty it brings and both the economic and regulatory impact on the UK, is a concern for us.
At Bayer, we are constantly developing new medicines in crucial therapy areas such as cardiology, ophthalmology, oncology and women's health.  We currently have three offices here and employ people from over 40 nationalities, a large proportion of whom are European and – currently – move freely between European countries.  The life sciences industry in the UK employs 93,000 people, many of whom are highly skilled, and the sector as a whole contributes £13 billion to the UK economy annually.
Such significant investments and long development times for medicines require a robust and stable process and a level of economic security. As the Governor of the Bank of England said, a British exit from the EU "is the biggest domestic risk to financial stability" and – in our experience – will deter investment into the UK.
At Bayer, our entire existence is built around being able to provide new products that meet a genuine health need and to reinvest the money we make into developing new and better treatments for patients.  Historically, the UK has been a leading country for the development and early launch of innovative medicines. This advantageous position is already at risk due to significant barriers in the NHS and could slip further should the UK leave Europe.  Based on my experience as CEO of Bayer, and as Chair of the European Medicines Group (EMG) for the pharmaceutical companies headquartered in Europe which represents over 8000 employees and more than £500 million in R & D investment in the UK each year, I imagine the UK's membership of the EU will be a significant factor in the investment and development decisions of many large and small businesses across the life sciences industry. It all adds up to a great deal of risk and uncertainty for both the Life Sciences Industry and the NHS, who have the shared goal of improving patient care and experience.
After all, the UK is home to the top twenty life sciences companies and over half of the exports in the life sciences industry go to the EU, where we can access tariff-free trade. We can also freely move our employees from one office to another, and we can work to one set of standards for licensing all EU medicines, which raises productivity.
Patients' access to medicines could be denied
The European Medicines Agency (EMA) is the hub of EU pharmaceuticals regulation – which assesses new medicines – and it is based in London. As it stands, it helps ensure new, innovative treatments are swiftly licensed across Europe. If Britain left the EU we would have to renegotiate our position, leaving a question mark over whether the UK could benefit from the system. It might hinder the UK's ability to access new medicines early on.
It's been a long road to the creation of a harmonized regulatory system and the creation of EU-wide medical platforms. Clearly, any restrictions to such EU-platforms could affect patients too. For example, if the UK no longer has access to a single platform, this could limit opportunities for early access to new medication, e.g., by participating in clinical trials – and might even slow down the process of accessing life-saving new treatments in the UK.  
We want to move forward in terms of treating patients and access to life saving medicines, not backwards. If Britain leaves the EU, it could take longer for patients and clinicians to access new medicines, and the increased administrative burden from renegotiations and duplication of arrangements for developing and regulating medicines and contract renewal, as well as data management, would cost the life sciences industry, the NHS and patients dearly.
I am continually impressed by the UK government's clear commitment to Life Sciences, with a dedicated minister and government strategy for the sector. It concerns me that this strategy may be less achievable if an EU exit tips the scale against investment in the UK.  Investment decisions need certainty in terms of trade conditions. Being part of the Single Market and its 500 million consumers makes the UK much more attractive to investors.
People may rightly suggest Switzerland as an alternative model which the UK might follow. But their industry has built up around very different structures over a very long period of time and required several years of negotiations which were still based on the principle of free movement.  The UK economy is not structured in the same way; it would take years and a great deal of expense to switch to that kind of model, and even if this worked out it is unclear whether the result would address some of the currently vital concerns around EU membership in the UK.  
We cannot afford to be an island
We know that the EU is not perfect:  there is still major room for improvement and modernisation, but Britain will be far stronger influencing decisions made by its biggest trading partner, than if it walked away from the negotiating table. 
These days, no country, least of all, Britain – ironically – can afford to be an island. I passionately believe that it is important that the UK remains 'in' for all of us – society, patients and industry – to get the best out of it.  
Do you agree with what they say?
Comment below and let us know. 
Related topics
Related organisations