Regulatory Insight: Pharma sector – long a target for antitrust enforcers
Many features of the pharmaceutical sector make it prone to antitrust scrutiny. Intellectual property rights, in particular patents, and the promise of monopoly rents while patents remain valid, play a crucial role in incentivising new product research and development. On the other hand, the European Commission and the various national competition authorities throughout the EU, including the UK Competition and Markets Authority's (CMA), have applied the EU competition rules to break down barriers to trade between EU countries (a particular obsession of the Commission, given its overriding single market agenda). The rules are also designed to ensure anticompetitive agreements and concerted practices and abusive strategies are not allowed to unduly prevent or delay generic producers from bringing competitive pressure to bear on originators, and to ensure that the business practices of dominant originators do not cross the line into abusive exploitation of customers or abusive exclusion of rivals…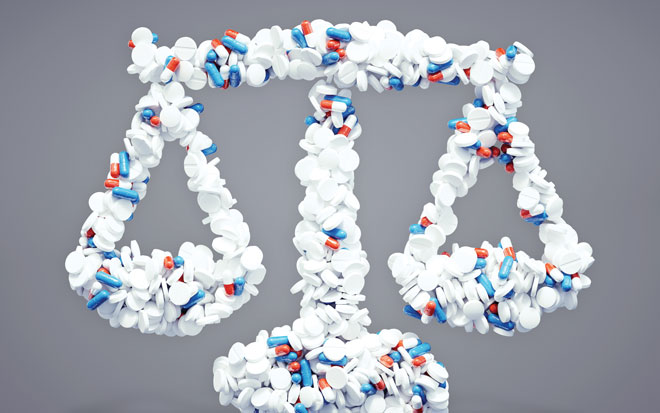 UK competition regime reform and impact on antitrust enforcement activity
Prior to 1st April 2014, the UK had two main competition authorities1 : the Office of Fair Trading (OFT; responsible for enforcing the prohibitions of anti-competitive agreements/concerted practices and abuse of dominance, as well as for Phase 1 merger control reviews and market studies) and the Competition Commission (responsible for Phase 2 merger control, market investigations and certain regulatory decisions). On 1st April 2014, these two authorities were replaced by the CMA. This change was in part driven by the perceived need to increase the speed and robustness of the UK competition enforcement regime: the UK Government's June 2013 policy paper2 cited "Difficulties in successfully prosecuting infringements of the Competition Act 1998 (known as antitrust cases) at reasonable cost and in reasonable time". There was growing concern that the volume of enforcement cases taken on by the OFT was too low, that the OFT was taking too long to process those cases it did pursue and that too many infringement decisions were not surviving the rigours of an appeal to the Competition Appeal Tribunal (CAT).
To date, approaching the two-year anniversary of the CMA assuming its role, it is not obvious that the CMA has attained this objective or that it will be attained in the short term. The 5 February 2016 Report of the National Audit Office on "The UK Competition Regime"3 concluded that "The CMA and the regulators are acting to improve the detection of anti-competitive behaviour and to build a pipeline of cases, but the system has so far failed to produce a substantial flow of enforcement decisions. Awareness of competition law and the competition authorities is low, and there is limited evidence on the full impacts of competition work"4…
The rest of this article is restricted to logged-in members. Login or subscribe free to read it.