F is for Funding
F is for Funding – the next instalment of our daily pharmaceutical alphabet bringing you up to date with all the latest grants and funds…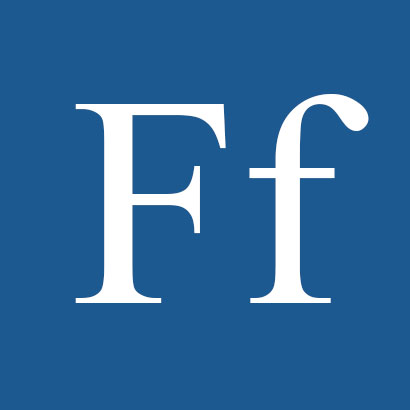 With just over a month left until the end of year, we decided to bring together the biggest and best pharmaceutical news from over the last 12 months to make sure you're up to date when it comes to our ever growing industry. An opportunity to look at how far we've come in our fight against the world's deadliest and most widespread diseases, and how very far we still have to go in finding new drug targets and treatments against many more. From Antibiotics to Zika, drug discovery to regulatory approval, new treatments, better medicines, healthcare cuts and novel approaches – all to find solutions to the many unmet calls for aid seen around the globe, let European Pharmaceutical Review put you in the know.

F is for Funding
Funding is where it all starts. Once funding is in the pipeline, the research and drug discovery can begin, clinical trials can commence and pharmaceuticals can be mass produced and distributed to the awaiting public. Funding will make or break a project, so laid out here are our favourite funding moment from throughout the year. 
Novo Nordisk funded the first health-related quality of life (HRQL) study related to post-meal or postprandial glucose (PPG) control, show that poor PPG control has a significant negative impact on quality of life for people with diabetes
Verastem and Infinity Pharmaceuticals have entered into a $28 million license agreement under which Verastem licensed exclusive worldwide rights to develop and commercialise Infinity's oncology product candidate duvelisib.
MicuRx initiated patient enrolment in a Phase 3 study of MRX-I, an oral oxazolidinone antibacterial, in China for the treatment of complicated skin and skin structure infections (cSSSI) following a $55 million investment.
"The recent $55M Series C financing will allow MicuRx to complete this Phase 3 study" said Zhengyu Yuan, PhD, president and CEO of MicuRx. "Antibiotic resistance to current therapies is at an all-time high. According to the Centers for Disease Control in the US, over two million people are infected with bacteria resistant to antibiotics every year and tens of thousands die annually. New oral treatments are desperately needed."   
Read our blog post by expert writer and lawyer Rebecca Hill, on how Big Pharma's money is affecting our health and our wallets
Finally, a major global study funded by the National Institute for Health Research (NIHR), National Institute of Health (NIH), Wellcome Trust and the Medical Research Council (MRC) reveals new hypertension and blood pressure genes
The discoveries include DNA changes in three rare genes that have much larger effects on blood pressure in the population than previously seen, providing new insights into the physiology of hypertension and suggesting new targets for treatment.
RBM47 
RBM47 is a gene that encodes for a protein responsible for modifying RNA. RRAS is involved in cell cycle processes and has already been implicated in a syndrome related to 'Noonan syndrome' which is characterised by heart abnormalities.
COL21A1
COL21A1 is involved in collagen formation in many tissues, including the heart and aorta. COL21A1 and RRAS warrant particular interest since both are involved in blood vessel remodelling, with relevance to hypertension.
ENPEP
The team also found a mutation in a key molecule ENPEP that affects blood pressure. This gene codes for an enzyme that is a key molecule involved in regulating blood pressure through the dilation and constriction of blood vessels, and is currently a therapeutic target.
Check back tomorrow for the next letter in our pharma alphabet!
What do you think? We'd love to hear from you so drop us a comment below and tell us your thoughts.
CALL FOR WRITERS
Is this your specialist subject? Are you a scientist, student or do you work in the pharmaceutical industry? If you'd like contribute an article to the website and/or become one of our expert writers, please do get in touch with Niamh Marriott