G is for Gene
G is for Gene – the next instalment of our daily pharmaceutical alphabet bringing you up to date with all the latest gene research…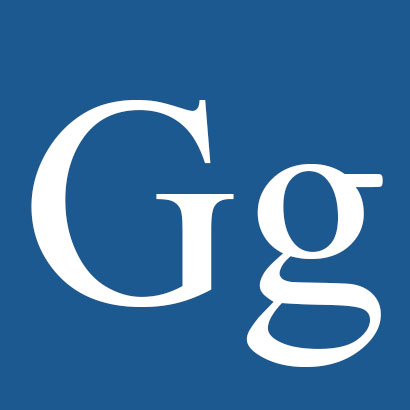 With just over a month left until the end of year, we decided to bring together the biggest and best pharmaceutical news from over the last 12 months to make sure you're up to date when it comes to our ever growing industry. An opportunity to look at how far we've come in our fight against the world's deadliest and most widespread diseases, and how very far we still have to go in finding new drug targets and treatments against many more. From Antibiotics to Zika, drug discovery to regulatory approval, new treatments, better medicines, healthcare cuts and novel approaches – all to find solutions to the many unmet calls for aid seen around the globe, let European Pharmaceutical Review put you in the know.

G is for Gene
By monitoring the levels of activity in two genes, scientists have discovered a link between their behaviour and breast cancer survival. In a study of nearly 2000 patients, researchers found that women whose tumours had high F12 activity and low STC2 activity had a 32% chance of dying within 10 years, whereas those with low F12 activity and high STC2 activity only had a 10% chance of dying.
The European Medicines Agency (EMA) Committee has granted orphan drug designation for Abeona's lead gene therapy program ABO-102 for the treatment of patients with Sanfilippo syndrome type A (MPS IIIA), a rare autosomal recessive disease that causes neurocognitive decline, speech loss, loss of mobility, and premature death in children.
OncoGenex Pharmaceuticals' results, analysed from the Phase 3 trial of custirsen in patients whose non-small cell lung cancer (NSCLC) has progressed following initial treatments, showed that the drug did not meet its primary endpoint of demonstrating a statistically significant improvement in overall survival, for patients treated with custirsen in combination with docetaxel compared to docetaxel alone.
Sophia Genetics introduced OncoPortal, a new technology that digitally matches the unique genomic profile of patient tumours with actionable information on the best available treatments, cancer aggressiveness and relevant ongoing clinical trials.
Up to 6 years after receiving a single treatment with the gene therapy product lipoprotein lipase (LPL), patients with the debilitating genetic disease LPL deficiency (LPLD) had about 50% fewer episodes of pancreatitis than before receiving the treatment.
Finally, thirty-one new gene regions linked with blood pressure have been identified in one of the largest genetic studies of blood pressure to date, involving over 347,000 people, and jointly led by Queen Mary University of London (QMUL) and the University of Cambridge.
Check back tomorrow for the next letter in our pharma alphabet!
What do you think? We'd love to hear from you so drop us a comment below and tell us your thoughts.
CALL FOR WRITERS
Is this your specialist subject? Are you a scientist, student or do you work in the pharmaceutical industry? If you'd like contribute an article to the website and/or become one of our expert writers, please do get in touch with Niamh Marriott