K is for Kidney
K is for Kidney – the next instalment of our daily pharmaceutical alphabet bringing you up to date with all the latest research…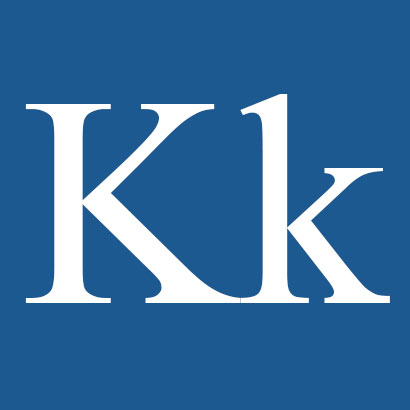 With just over a month left until the end of year, we decided to bring together the biggest and best pharmaceutical news from over the last 12 months to make sure you're up to date when it comes to our ever growing industry. An opportunity to look at how far we've come in our fight against the world's deadliest and most widespread diseases, and how very far we still have to go in finding new drug targets and treatments against many more. From Antibiotics to Zika, drug discovery to regulatory approval, new treatments, better medicines, healthcare cuts and novel approaches – all to find solutions to the many unmet calls for aid seen around the globe, let European Pharmaceutical Review put you in the know.

K is for Kidney
New data showed Jardiance (empagliflozin) reduced the risk for new-onset or worsening kidney disease by 39% versus placebo when added to standard of care in adults with type 2 diabetes with established cardiovascular disease.
Ipsen announced today that the Committee for Medicinal Products for human use (CHMP), the scientific committee of the European Medicines Agency (EMA), has provided a positive opinion for Cabometyx (cabozantinib) for the treatment of advanced renal cell carcinoma (RCC) in adults following prior vascular endothelial growth factor (VEGF)-targeted therapy.
The European Commission has granted approval for the use of Bristol-Myers Squibb's Opdivo (nivolumab) to treat patients with the most common forms of advanced lung and advanced kidney cancer.
The National Institute for Health and Care Excellence (NICE) has issued final draft guidance which says nivolumab (Opdivo, Bristol–Myers Squibb) should be made available to people who have been previously treated for advanced renal cell cancer (RCC) – a type of kidney cancer.
Last week, NICE approved the drug for head and neck cancer after a Phase III trial showed it doubled patient survival rates. 
Nivolumab is an intravenous drug. It is categorised as a form of immunotherapy, meaning it works by harnessing the power of the patient's own immune system to destroy their cancer cells.
Check back tomorrow for the next letter in our pharma alphabet!
What do you think? We'd love to hear from you so drop us a comment below and tell us your thoughts.
CALL FOR WRITERS
Is this your specialist subject? Are you a scientist, student or do you work in the pharmaceutical industry? If you'd like contribute an article to the website and/or become one of our expert writers, please do get in touch with Niamh Marriott 
Related diseases & conditions