M is for MRSA
M is for MRSA – the next instalment of our daily pharmaceutical alphabet bringing you up to date with all the latest research…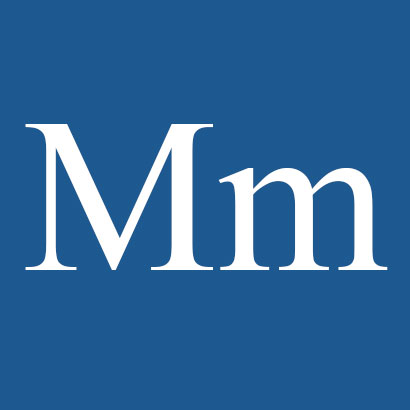 With just over a month left until the end of year, we decided to bring together the biggest and best pharmaceutical news from over the last 12 months to make sure you're up to date when it comes to our ever growing industry. An opportunity to look at how far we've come in our fight against the world's deadliest and most widespread diseases, and how very far we still have to go in finding new drug targets and treatments against many more. From Antibiotics to Zika, drug discovery to regulatory approval, new treatments, better medicines, healthcare cuts and novel approaches – all to find solutions to the many unmet calls for aid seen around the globe, let European Pharmaceutical Review put you in the know.

M is for MRSA
MicuRx has initiated patient enrolment in a Phase 3 study of MRX-I, an oral oxazolidinone antibacterial, in China for the treatment of complicated skin and skin structure infections (cSSSI). These infections are frequently caused by multi-drug resistant Gram-positive bacteria, including methicillin-resistant Staphylococcus aureus (MRSA) and vancomycin-resistant enterococci (VRE).  
The Methicillin-Resistant Staphylococcus Aureus (MRSA) treatment market will experience very limited growth over the next decade from $1.4 billion in 2014 to $1.45 billion in 2024, according to research and consulting firm GlobalData.
The company's latest report, PharmaPoint: Methicillin-Resistant Staphylococcus aureus (MRSA) – Global Drug Forecast and Market Analysis to 2024, states that the $50 million increase, which will occur across the seven major markets of the US, Japan, the UK, France, Italy, Spain, and Germany, represents a very modest Compound Annual Growth Rate (CAGR) of 0.4%. This minimal increase will be largely the product of a treatment space dominated by three primary agents, namely vancomycin, Zyvox (linezolid), and Cubicin (daptomycin).
The US also has one of the highest rates of MRSA infection and has seen rises in Staphylococcal resistance to antibiotics. Antimicrobial (antibiotic) resistance occurs when a microbe evolves to become more or fully resistant to antimicrobials which previously could treat it. This arises through one of three ways; natural resistance in certain types of bacteria; genetic mutation; or by one species acquiring resistance from another. Resistance can appear spontaneously due to random mutation but mainly it is due to overuse of antibiotics in humans and animals. Resistant microbes are increasingly difficult to treat, requiring alternative medications or higher doses—which may be more costly or more toxic.
Destiny Pharma, a UK clinical stage drug company, found its antibacterial drug, exeporfinium chloride (XF-73), demonstrated a rapid, anti-staphylococcal effect (killed the bacteria) after just 1 day, showing a statistical difference against placebo, in their US clinical trial.
A new study has revealed that 70% of eczema patients are colonised with Staphylococcus aureus bacteria (S. aureus, including MRSA) on their skin lesions.
Patients with more severe disease had a greater risk of being colonised. These results provide an indication of the importance of colonisation as a possible trigger in eczema.
Check back tomorrow for the next letter in our pharma alphabet!
What do you think? We'd love to hear from you so drop us a comment below and tell us your thoughts.
CALL FOR WRITERS
Is this your specialist subject? Are you a scientist, student or do you work in the pharmaceutical industry? If you'd like contribute an article to the website and/or become one of our expert writers, please do get in touch with Niamh Marriott