2017 pipelines: AstraZeneca – another challenging year
Healthcare analysts predict another difficult year ahead for the pharmaceutical giant, after 2016 was beset with competitive and pricing pressures…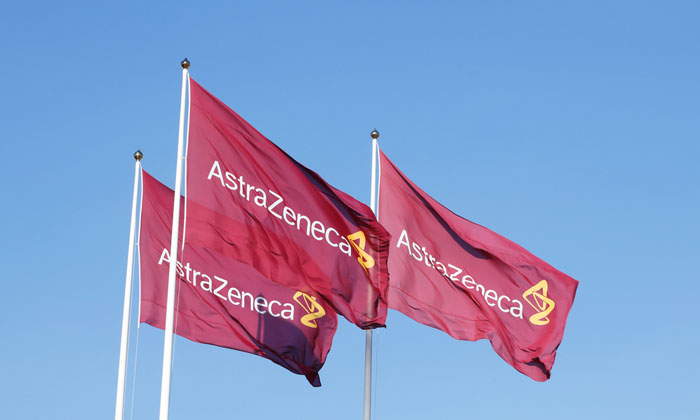 2016 has been a difficult year as AstraZeneca has worked through Crestor and Nexium generics while diabetes and respiratory have been affected by competitive and pricing pressures. Fortunately, externalisation revenues have allowed the company to deliver revenues and Core EPS in line with guidance and market expectations. Guidance for 2017 suggests another difficult year with sales declining by low to mid single digit and Core EPS by low to mid teens. All eyes on MYSTIC in mid 2017.
AstraZeneca announced the refinement of their Phase III MYSTIC trial, for the treatment of non-small cell lung cancer (NSCLC).
The MYSTIC trial was initially designed to assess the benefit of durvalumab monotherapy and durvalumab and tremelimumab (durva + treme) combination therapy versus standard-of-care (SoC) chemotherapy, focused on progression-free survival (PFS).
The MYSTIC trial will now assess PFS and overall survival (OS) endpoints in patients with PDL1-expressing tumours for both durvalumab monotherapy and the combination of durva + treme, as well as in 'all comers' for the combination of durva + treme, versus SoC chemotherapy.
While the focus remains on exploring the benefit of durva + treme as combination therapy, the Company has updated the endpoints of the MYSTIC trial to include OS and PFS in durvalumab monotherapy. This is based on recent internal and external data, including durvalumab's strong efficacy in monotherapy presented at recent medical meetings, as well as significant opportunities in the competitive landscape.
The estimated primary completion date has been updated to reflect both an increase in patient recruitment and the event-based nature of the trial. As a result, the Company anticipates MYSTIC PFS data in mid-2017 and final OS data at the latest in 2018. MYSTIC also includes several undisclosed interim analyses for OS.
2016 financial performance reflects a tough year 
AstraZeneca delivered Q4 sales of $5,585 million versus our forecast of $5,577 million and consensus of $5,579 million. Core EPS of $1.21, compares to our forecast of $1.13 and consensus of $1.14.
Growth platforms largely delivering 
The company has identified 6 growth platforms which delivered 3% growth in Q4. New oncology has yet to experience any benefit from the efforts in IO and delivered sales of $216 million: Lynparza has enjoyed an excellent launch although competition is growing. EM has been a source of dependable growth particularly for diabetes and respiratory (+6% growth in Q4). Japan has been affected (-5%) by biennial price cuts. Brilinta sales of $236m compare to our forecast of $240m (+37%). Respiratory: Symbicort sales have declined partially offset by sales of Almirall acquired products with a decline of 5%. 2017 should be helped by benralizumab.
2017 guidance suggested another difficult year ahead
2017 will be affected by the full year impact of US Crestor generics and we remain cautious on respiratory generally ahead of a potential Advair generic and any impact on pricing dynamics in the LABA/ ICS area – although it is clear that the Symbicort franchise in the US is already struggling. Guidance of a drop in sales of low to mid-single digit compares to our forecast of mid-single digit CER while a reduction in Core EPS of low to mid teens is broadly in line with our expectations and consensus although potentially externalisation may contribute a greater component. Low single digit % adverse currency movement on both total revenue and core EPS. Company confirms commitment to progressive dividend policy.
Pipeline delivery in 2017
Although we have seen some positive pipeline momentum in oncology with durvalumab filing in urothelial cancer, there have been some disappointments with early filings in lung (ATLANTIC) and head & neck (HAWK) unsuccessful thanks to faster progress elsewhere. Despite concerns regarding increasing competition in the combination field (Keytruda+chemo; FDA May action date), we still believe in the potential for IO/IO combinations (despite BMS decision not to file for accelerated approval in 1st line lung) and look forward to MYSTIC in mid-2017 (PFS) and particularly for overall survival in 2018.
Risks 
The principal risk to our positive stance on the company relates to pipeline delivery and particularly in oncology. We believe that the IO/IO durva/treme is potentially a differentiated approach with several trials underway evaluating this combination – any disappointment here could undermine our positive view. We have also re-instated our PT of 4700p, which is generated by our DCF which uses a calculated WACC of 8.5% and a 3% terminal growth rate.
Related topics
Related organisations
Related drugs