Gilead on HIV: New research, new treatments and the potential for a cure
We caught up with Gilead's Mike Elliott to find out the latest in HIV medication and whether a cure is finally within our reach…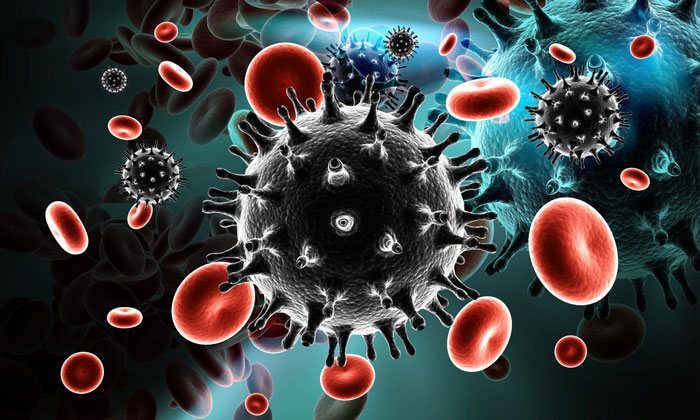 HIV capsid inhibitors – what are they and how do they work to attack the virus?
Capsid inhibitors are a new class of medicines that have the potential to be used as novel long-acting antiretroviral therapy (ART) in the future, to improve upon currently available treatments and address the unmet needs of PLWHIV while we continue to search for a cure.
Previously, the capsid was not an explored target for ART and the study presented at CROI 2017 identified a novel capsid inhibitor, GS-CA1, that has a highly potent antiviral activity and a favourable resistance profile compared to existing ARVs, in vitro.
Inside the HIV virus, a conical capsid encloses the viral (RNA) genome. This capsid is essential for viral replication and plays an important role in the early and late stages of the viral life cycle:
Early on, when the viral and host-cell membranes fuse, the capsid is released into the host cell and 'uncoats', allowing for viral replication
Following replication of the viral genome, a new capsid forms at the end of the replication process to produce a mature viral particle
The data show that GS-CA1 has a dual mechanism of action, targeting the role of the capsid in both stages of the replication process.
In addition to being a highly potent inhibitor of HIV-1 replication, in an animal model, GS-CA1, maintained target plasma concentrations for over 10 weeks, following a single subcutaneous administration.
Based on these results, we plan to initiate Phase 1 clinical trials of GS-CA1 in 2018.
How would this treatment differ and coincide with antiretroviral medications already available?
The pre-clinical data show that GS-CA1 has a favourable resistance profile compared to existing treatments. Additionally, the data support capsid inhibitors having the potential to work as long-acting injectable agents, whereas approved treatments today are taken as oral tablets, at least once a day.
HIV triple therapy with a two-NRTI backbone remains the standard of care for the treatment of HIV since 1996 (over 20 years), due to its unsurpassed high and durable rates of virological suppression. It is therefore likely that capsid inhibitors will be explored in clinical development in combination with existing HIV treatments.
The Phase II study – how did you collect the data and what did you find?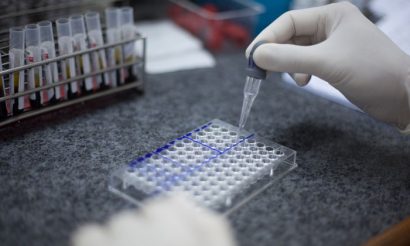 The Phase 2 study compared bictegravir, a novel integrase strand transfer inhibitor (INSTI) administered with F/TAF against dolutegravir administered with F/TAF on a 2:1 fashion (BIC+F/TAF, n=65; DTG+F/TAF, n=33).
Participants were blinded as to whether they received bictegravir or dolutegravir and unblinded for F/TAF. The study's primary endpoint was efficacy (viral suppression) at 24 weeks; however Week 48 data were also presented at CROI 2017.
The data showed that bictegravir combined with F/TAF has high efficacy, with 97% of patients achieving viral suppression at 24 weeks compared to 94% for dolutegravir and F/TAF.
At 48 weeks bictegravir maintained a 97% response rate, compared to 91% for dolutegravir and F/TAF. Additionally, there were no cases of resistance and no serious adverse events.
We believe the high virologic response rates seen in this study show that the pairing of bictegravir with the F/TAF backbone could potentially offer patients and physicians a new HIV treatment option. In addition, pre-clinical data for bictegravir demonstrated an improved resistance profile compared to all other INSTIs, and low potential for drug-to-drug interactions.
Upcoming Phase III trials
Four Phase 3 trials investigating bictegravir in a single tablet regimen with F/TAF (B/F/TAF) are now fully enrolled and we look forward to the results later this year.
What do you think is the biggest issue currently surrounding HIV?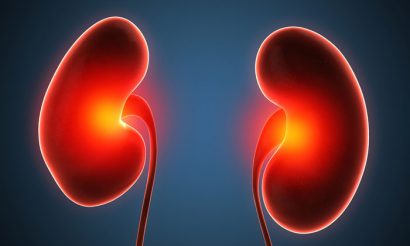 HIV continues to be a complex area and societal stigma remains a challenge for PLWHIV today. However, as PLWHIV are growing older – thanks to the success of current treatments – new challenges are emerging and treating beyond undetectable is a main driver of therapy today.
A lifetime exposure to the HIV virus and treatment can accelerate the normal ageing process and onset of age-related comorbidities. PLWHIV have a greater risk of kidney failure, heart disease, bone fractures, cancer and neurological conditions.
Therefore, the biggest issue now is managing HIV with long-term health in mind – so PLWHIV have healthier, fuller lives, not just longer.
Will we ever find a vaccine, or a cure?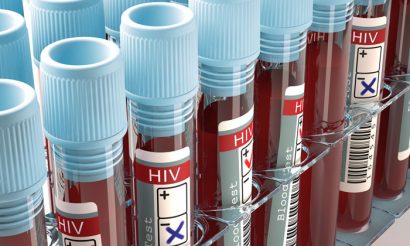 Our ultimate aim is to find a cure for HIV and we have a clinical development programme dedicated to this.
However, research is still in the early stages and in the meantime we are committed to developing new treatments to improve the lives of PLWHIV and reducing transmission of the virus – the Phase 2 bictegravir and pre-clinical capsid inhibitor data are testament to this. 
Additionally, new treatments need to have an improved long-term health profile compared to past regimens. For example, at CROI 2017, we also presented Phase 3 data which show that E/C/F/TAF, one of our latest HIV triple therapy regimens, offers superior efficacy and a favourable renal and bone safety profile compared to E/C/F/TDF over a three-year (Week 144) period.
UNAIDS has set a target of ending AIDS by 2030 – do you think it's achievable?
The UNAIDS target is bold but we are committed to working with the community to make this a reality. For three decades, we have been a leader in the fight against HIV and key examples of how we are supporting the efforts include:
Continuing to innovate in HIV treatment: the latest data from CROI demonstrate our continued commitment to investing in HIV research to improve the lives of patients. Better treatment will not only improve lives, but will also contribute to the success of treatment as prevention – if a person living with HIV is successfully treated to have an undetectable viral load, they cannot pass on the virus
Ensuring broad access to our medicines: by the end of 2016, 10 million PLWHIV in the developing world were being treated with Gilead medicines through our generic licencing agreements. Additionally, Gilead was the first pharmaceutical company to sign an agreement with the Medicines Patent Pool, allowing further generic manufactures to access our technology for use in low-income countries
Supporting HIV prevention: Gilead developed F/TDF, the first antiretroviral regimen to be used for pre-exposure prophylaxis (PrEP), and it is now licensed in all 28 EU member states, in combination with safer sex practices. We believe F/TDF for PrEP could have a significant impact on public health. Additionally, outside of Europe, Gilead is a supporter of the DREAMS programme – an ambitious partnership including PEPFAR, the Bill and Melinda Gates Foundation and others to reduce HIV infections among adolescent girls and women in sub-Saharan Africa
Mike Elliott is the Vice President of Medical Affairs at Gilead Sciences Europe, Middle East and Australia.