A new dimension for diversity
Dr Annalisa Jenkins was the first female doctor to serve on the front line during the conflict in the Gulf War. She talks to EPR as part of our Women in Pharma series, on how her experiences shaped her rationale as a leader, about her views on the importance of leadership, and how her career path led to her current position as President and CEO of Dimension Therapeutics, …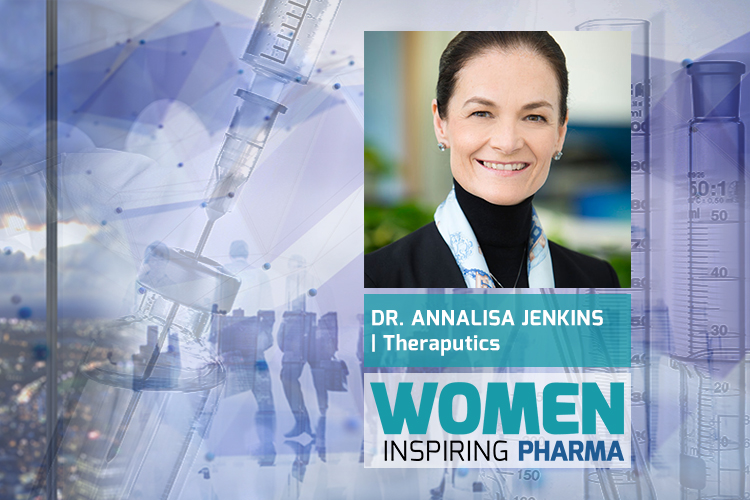 Tell me about your career? (A brief summary to date)
I started life as a physician in the UK and benefited from an early exposure to leadership in challenging times during my commission as a surgeon LT CDR in the British Navy being the first female doctor to ever serve on the front line during the conflict in the Gulf War in 1991. This shaped my thinking as a leader and my views on the importance of leadership. It also provided me with many relevant skills navigating life as a woman in a male-dominated workplace. I entered the industry in 1996 in the UK for Bristol-Myers Squibb (BMS) and spent 14 years building and leading global teams predominantly in R and D and learning drug development from the most influential leaders of their time. I went to Geneva and Germany in 2011 to lead global R and D for Merck Serono and doubled down my focus on immuno-oncology and immunology as well as leading the global manufacturing quality team.
The main barriers over the years have been centred upon the natural tendency of men to select men. Strong powerful leaders like to surround themselves with people in their comfort zone and it can be challenging to break through
In 2014 I helped to start Dimension Therapeutics. In 2015, we successfully completed a series B financing and listed our shares on NASDAQ. We also built seven programs with a major presence in Cambridge working on the most rare severe genetic disorders of the liver with the novel AAV technology.
What does your current role entail?
I am currently the President and CEO of Dimension Therapeutics, a leading publicly listed AAV gene therapy company based in Boston addressing severe metabolic disorders of the liver. My role has been to build the team culture portfolio and the platform at the company and most recently to lead a process for the potential sale of the company. At Dimension, our motto is Quality of science quality of life because we come to work every day to put science and patients first.
I have always greatly enjoyed serving on boards and believe that this broadens my leadership skills and keep me challenged by learning about new technologies and working across different cultures. I am particularly excited about my new appointment to the Chair role at Silence Therapeutics.
The company is a leading RNAi platform company seeking to address meaningful options for people with severe diseases. This field is entering a remarkable phase of growth with new medicines nearing approval and a rich pipeline. Silence discovered some of the original science behind today's program in its labs in Berlin and today has a great team looking to translate these discoveries into medicines that make a difference. I greatly enjoy leading-edge science and ensuring that academic research is offered the best chance of getting into patients and healthcare systems globally particularly for rare diseases that today have few options. My board work allows me to expand my horizons and ensure that I am able to touch many more program and potential Medicines across the globe.
Do you think being a woman in the Pharma industry is a challenge?
There are many opportunities for young women in our industry to grow and shine professionally and to build fulfilling careers. The challenges remain in rising up through to the tables of power and specifically to the C suite and board levels. We have made relatively little progress in ensuring the key decision making bodies are truly diverse and represent the diverse nature of our partners and customers and patients.
Are there any examples within your company in particular where women have been successful?
I built the company based on pure meritocracy and we achieved a truly diverse workforce with broad representation. We were 70 percent women and enjoyed diversity in all its aspects. Until our recent restructuring, the C suite was balanced with men and women. Myself as the CEO and our CFO and COO and head of HR and strategy were women. I enjoyed working with dynamic brilliant women who bought passion energy and a can-do action-oriented and people focused ethic to our workplace.
Women have to be more thoughtful, agile and adaptable to ensure they can fit in and be accepted as they become more senior
What have you experienced as barriers to success on your career path, and what advice would you give to women who come up against these same barriers?
The main barriers over the years have been centred upon the natural tendency of men to select men. Strong powerful leaders like to surround themselves with people in their comfort zone and it can be challenging to break through. Women have to be that little bit better and tougher and more resilient and driven to succeed despite setbacks. Women have to be more thoughtful, agile and adaptable to ensure they can fit in and be accepted as they become more senior. It is a challenging balance to ensure you stay true to yourself whilst trying to fit in. I was so fortunate to have mentors and sponsors along the way who are men, and who wanted to make a difference by supporting the next generation of men and women. These mentors largely focused on leadership and output rather than gender.
What can women do to prepare themselves to reach the C-suite in the pharmaceutical and healthcare industries?
It remains very important to be technically skilled and to ensure that you deliver every day and drive value through the work and create value by being a leader for the culture and for the values of the company. However just as important is to prepare the key skills in being a visionary engaging empowering and enabling leader. This involves ensuring great communication skills and great compassion combined with a commitment to doing the right work in the right way. People must be willing to follow you and the men must feel that you are engaging, not threatening, and enabling, not political, and fun, not scary.
Looking more broadly in the industry do you think there is a glass ceiling for women in pharma and is it any worse than in other industries?
Yes, there is definitely a layer that is tough to penetrate when progressing toward senior executive roles. It is there and we should all be clear that it is alive and well. I do not believe that it is any worse than Wall Street and the Tech Industry and remarkable progress has been made particularly by those men who have advocated for diversity and promoted and selected women in their companies into senior roles and board level positions of power.
Currently, men outnumber women in science graduate degrees in the UK – how can we better address this imbalance to encourage more women into biology, chemistry, mathematics, and so on?
Women outnumber men in medicine and other healthcare relates degrees so it is possible. It starts with role models that are visible to young people. We need more women in senior roles who are willing to talk about their lives and to claim more senior positions across the academic and corporate worlds to inspire our next generation. Science needs to engage girls and the system needs to acknowledge the role that girls can play. The Chinese and broader Asian cultures have worked this out so this is a Western issue. Girls and young women need to see women who have made it and who have enjoyed careers that have been able to balance family and profession. Role modelling and more storytelling is critical. And of course, men encouraging young women into these fields and mentoring and sponsoring them is important too.
How could the Pharma industry benefit if more women were in higher roles?
The business case for diversity at all levels is clear and proven beyond doubt. Diverse teams perform better over time and return more value. Diverse workplaces are better workplaces and attract and retain both men and women. Considering the patients we serve and the healthcare systems we work in there is little doubt that the industry needs to diversify and represent its customer base. The next generation will expect this and it is clear that the winners of the future will tap into the entire talent pool and will compete for top talent as a key advantage as our industry globalized and matures and seeks discoveries and cures for the next generation 
Related topics
Related organisations
Related people