Integrating data from QC and Production to enable fast, informed decisions
Managing the vast amounts of data involved in biopharmaceutical manufacturing and quality control workflows is often challenging due to the use of multiple stand-alone systems and devices that can act as information silos. However, with the need for tighter control of collected data, due to an increased regulatory focus, safeguarding the integrity of manufacturing and quality control data has never been more important. By bringing all of this information together in a single unified workflow, the latest integrated environmental monitoring platforms are helping to bridge the gap between these disparate systems, enabling organisations to achieve the highest levels of data integrity and make faster, more informed decisions.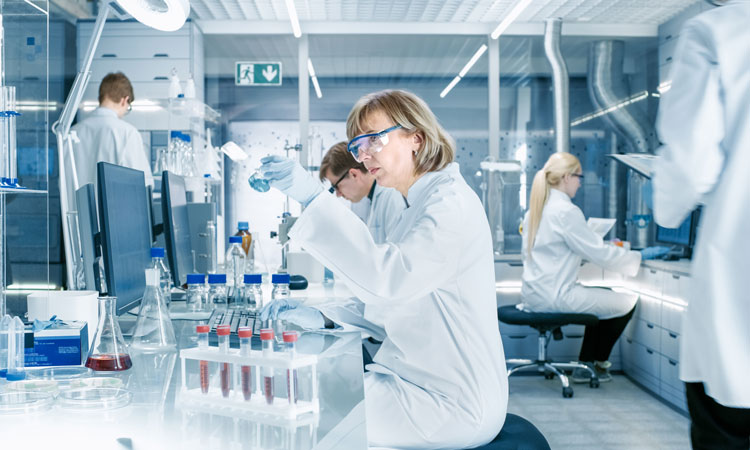 Advances in production and monitoring technologies, as well as in data storage and informatics capabilities, have led to a significant increase in the number of information management systems used by biopharma organisations in their manufacturing and quality control (QC) workflows. However, for many manufacturers, this growth has further complicated an existing challenge. Ensuring rapid and reliable access to the data that's collected throughout production and QC workflows is necessary for the release of safe and effective products. Without well-managed workflows that enable information to flow freely, but securely, between those who need it, data integrity may be compromised causing decisions to be made based on inaccurate or out-of-date information. Not only can this severely limit productivity, it can also put regulatory compliance and consumer safety at risk. Ensuring that information management systems enable biopharma manufacturers to achieve their full potential is therefore a top priority.
Data silos: a challenge for biopharma
Biopharma organisations today rely on a vast range of systems and devices to collect, manage and archive data generated by their QC and production workflows. This typically includes laboratory information management systems (LIMS) that are used to obtain QC results, document management systems for storing and retrieving standard operating procedures (SOPs), as well as systems for equipment calibration. In addition, production facilities commonly rely on manufacturing execution systems (MES) to control process workflows, enterprise resource planning (ERP) platforms to support materials and inventory management, as well as corrective and preventative action (CAPA) systems to monitor and control process deviations.
But whether it's due to ageing software that lacks integration capabilities, poorly designed processes, or a fragmented approach to IT procurement, these often-disparate systems present several challenges for manufacturers. Rather than serving as tools to enable the frictionless flow of information between users, these systems can act like information silos that make implementing timely, data-driven decisions more difficult. To bridge the gaps between these systems, paper-based processes or manual spreadsheets are often required. However, these approaches are inherently inefficient and leave data vulnerable to miscalculations, transcription errors and non-compliance with SOPs. As a result, hybrid workflows typically require manual data validation, reconciliation and review steps to confirm the information is correct. Not only are these steps laborious and time-consuming, they also fail to add significant value to production processes and can take valuable team members away from more important tasks.
Moreover, with regulatory bodies putting an increased focus on the integrity of biopharmaceutical data, poorly integrated workflows present a particularly pressing problem. Multiple information management systems at best make it inconvenient to generate workflow audit trails and, at worse, can compromise an organisation's ability to meet current regulatory guidelines. Information silos represent a big challenge for biopharmaceutical manufacturers. So how can this important issue be resolved?
Finding a solution to meet the business needs
When it comes to solving the challenge of fragmented workflows and breaking down the walls between information silos, businesses need to take an in-depth look at how their manufacturing and QC workflows currently operate. Only by understanding how and where data is generated and used in production and batch testing processes; why it matters; and how it enables the right decisions to be made, can more effective alternatives be put in place.
Mapping the path data takes as it flows through workflows is an important first step. For many organisations, the best way to collect this information will be by talking to the people who are engaged with these processes on a daily basis. Obtaining a thorough understanding of the SOPs used at each stage of production and QC testing, their flexibility and tolerance to environmental variations, as well as establishing where individuals must work around these processes are the first steps in understanding the limitations of current workflows.
The next step is to map these existing processes to the ideal future state. This involves establishing what information needs to be passed from one system to another. Manufacturers should consider, for example, how sample data should be captured, and in what form it should take, in order to facilitate effective decisions further down the value chain. Naturally, when developing integrated workflows designed to improve data accuracy and boost efficiency, automated data transfer should play a key role. Automated data transfer takes the burden of transcribing data between systems away from the individuals involved in manufacturing and QC processes, thus reducing workloads while eliminating the opportunity for human error.
Of course, it's not only important to plan for the ideal workflow of today – the future needs of an organisation must also be taken into account. Questions to address include, for example: Is there sufficient capacity in the system to meet anticipated business growth? What will the regulatory landscape look like in five years' time? And are there emerging production and monitoring technologies that are set to disrupt the status quo?
Finally, when it comes to realising these goals, for most organisations it's simply not possible to overhaul manufacturing and QC processes overnight. Large-scale changes can put production on hold for extended periods, or at the very least, temporarily limit productivity. The most effective strategies, therefore, involve prioritising changes to workflows based on an organisation's greatest needs. Data transitions that have historically been prone to errors, or inefficient paper-based methods, should come particularly high on this list.
Benefits of automation and integration
The latest integrated environmental monitoring platforms are making it even easier for biopharmaceutical manufacturers to bridge the gaps between their existing information management systems. These 'follow-the-workflow' approaches are helping to automate and create a seamless data exchange between the different data management systems involved in most manufacturers' workflows.
One of the biggest advantages these systems offer is improved data quality. While paper-based processes leave data vulnerable to transcription mistakes, integrated systems essentially remove the potential for human error entirely. Automated data transfer allows data to be captured correctly, meaning decisions are made based on accurate information. Some end-to-end environmental monitoring platforms can further improve data quality by guiding users through SOPs. As well as reducing the potential for incorrect data due to misinterpreted procedures, features such as mandatory data collection prompts can eliminate the issues caused by missing or incomplete information.
Not only are these systems improving the quality of collected data, they are also improving workflow efficiency and organisational productivity. Automated systems eliminate the need to manually input and validate transcribed data in lengthy and costly manual steps. The duplication of effort involved with taking paper notes and transcribing data to a digital record system is removed, saving valuable time and boosting productivity.
Some integrated environmental monitoring platforms go even further than this. Lonza's MODA-EM® system, for example, offers tools that enable authorised individuals to review by exception rather than entire batch records. Thanks to powerful audit trail search functionality and informative at-a-glance dashboards, these integrated systems are making it even easier to monitor safety and quality parameters, improving workflow efficiency and significantly reducing the overall time-to-batch release.
Integrated environmental monitoring platforms not only help to confirm compliance with regulatory guidelines, but they allow manufacturers to quickly and easily demonstrate this to inspectors. With all data securely stored centrally in a single system, authorised users can access relevant details for a product right across its manufacturing lifecycle. Furthermore, when data is recorded, processed and analysed, integrated systems automatically capture who did what, when and why, leaving no gaps in audit trails. This uniform system of records acts, in effect, as a single source of truth for all of an organisation's workflows.
Ultimately, bringing this knowledge together in a single unified workflow allows better, more informed decisions to be made. With key workflow data available on web-based dashboards, up-to-the-minute data on the performance of an entire workflow can be viewed at the click of a button. Moreover, integrated systems don't simply allow businesses to make the right decisions here and now. Trending analysis allows businesses to map the small but often important deteriorations in performance that indicate problems in processes. As a result, preventative action can be taken much faster, before small issues become bigger problems. In this way, the latest integrated environmental monitoring platforms are enabling biopharma manufacturers to keep learning and improving.
Conclusion
With product safety and quality in the balance, timely access to production line and quality control data has always been important for biopharmaceutical manufacturers. The ability to capture data in a format that can be controlled throughout the product lifecycle allows businesses to make informed decisions in a timely fashion. However, as advances in technology redefine industry expectations and the demand for improved workflow productivity grows, the importance of interconnected data management systems is set to increase. With the continued growth of personalised medicine and cell therapy that require the highest levels of safety and quality, the industry can expect ever tighter controls around the data generated in manufacturing and QC workflows. Integrated environmental monitoring platforms are helping organisations bring their data together, boosting efficiency, safeguarding workflow integrity, and ultimately, accelerating the delivery of safe, high-quality products to the patients who need them.
Biography
Sinéad Cowman studied Microbiology at Trinity College Dublin and has over 15 years' experience in QC Microbiology. She joined Lonza in 2005 to manage their endotoxin business and for the past eight years has been involved in the company's informatics division. Sinéad has worked with many organisations, from small biotechs to global pharmaceutical companies, to implement and validate a paperless solution for QC Microbiology and help them achieve an automated and integrated approach to data collection and evaluation. Currently studying Strategy and Innovation at Oxford University, she is focused on driving the strategic direction of informatics at Lonza.
The rest of this content is restricted - login or subscribe free to access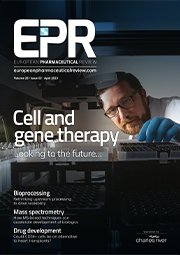 Thank you for visiting our website. To access this content in full you'll need to login. It's completely free to subscribe, and in less than a minute you can continue reading. If you've already subscribed, great - just login.
Why subscribe? Join our growing community of thousands of industry professionals and gain access to:
bi-monthly issues in print and/or digital format
case studies, whitepapers, webinars and industry-leading content
breaking news and features
our extensive online archive of thousands of articles and years of past issues
...And it's all free!
Click here to Subscribe today Login here