Brexit-tech: overcoming post‑Brexit challenges by driving operational and cost efficiencies
As 31 October draws closer, organisations across all sectors are putting contingency plans in place for whatever the impact of Brexit may be. However, for pharmaceutical organisations already operating in a heavily regulated, highly competitive landscape, the future looks a lot more uncertain than for most. Here, Neal Singh discusses digital initiatives that could help companies to get ahead of the curve.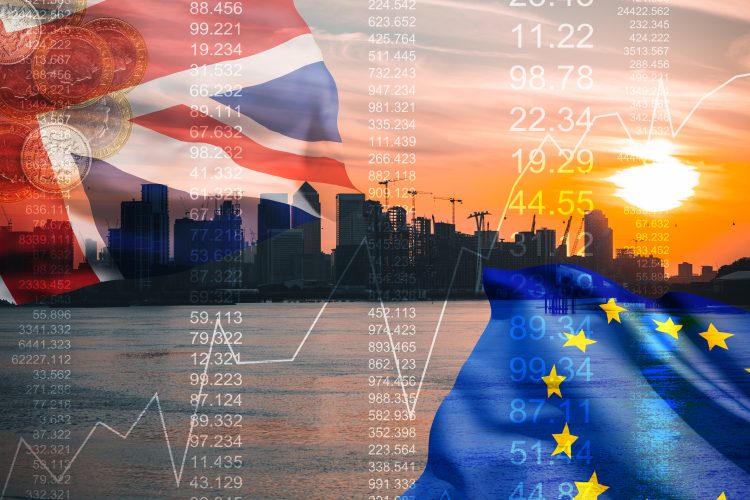 WHILE THE decision by the UK to leave the EU will certainly have major consequences for the transport, logistics and supply chain sector, pharma companies will be in a significantly different position to those businesses who are merely moving unregulated goods across borders. Deal or no deal, there will be serious repercussions; with biopharma R&D set for a particularly trying time. So how can businesses prepare for whatever comes their way?
cost reduction and operational efficiency is particularly important as navigating different sets of guidelines will inflate costs and study times
The biggest challenge relates to supply chains and clinical trials, with EU regulation requiring all drugs to be tested within the EU and for all relating paperwork to be held there. Considering this, one practical step organisations can take to reduce implications for research funding and clinical trials is to increase their focus on future-proofing technology investments. Developing technology that can enable new and improved ways of working, drive increased efficiencies and visibility across organisations and supply chains, reduce costs and ensure legal compliance, will minimise the impacts of Brexit.
Cost reduction and operational efficiency is particularly important as navigating different sets of guidelines will inflate costs and study times. For example, between 2010 and 2017, the average cost of developing a pharmaceutical compound, from discovery through launch, rose by 82 percent from $1.19 billion to $2.17 billion. While these costs can be decreased by speeding up time to market, this requires jumping multiple legal hurdles before a company can generate revenue; finding ways to speed up clinical discovery can be extremely challenging.
One example of a digital initiative that is already being undertaken at many of the world's leading pharmaceutical companies like AbbVie and Sanofi, is re-imaging contract management as an enterprise-wide system. These companies are finding that at the heart of challenges, like complex drug trial processes and supply chains, are broken contract management processes that slow business velocity, reducing agility and leaving them open to increased risk.
Removing the need for manual management of contracts can save a significant amount of time and money, while helping to avoid contractual risks like missed entitlements, unwanted expiries/ renewals and non-compliant clauses that can damage important business relationships and slow down progress of getting new drugs to market.
Looking specifically at the drug trial process, this typically involves relationships with many external parties including sponsors, Contract Research Organisations (CROs) and sites. Each of these relationships is business critical, so simplifying and automating processes such as contract negotiations can deliver enormous value.
contract management systems integrate the latest technologies to help unlock R&D bottlenecks
By using technology to better manage contracts around clinical trials and R&D work, pharmaceutical firms can provide greater access to contracts and easier tracking of budget consumption, as well as address four key areas:
Supply chain compliance: large pharmaceutical companies must monitor work completed across multiple jurisdictions to ensure products are delivered to market safely and on time. A single trial can involve multiple CROs and it is often the sponsor's responsibility to ensure all sites are compliant. Manual contracting processes means visibility into these complicated supply chains is impossible. Especially difficult to track are back-to-back contracting situations when a vendor agrees with another to fulfil an obligation for the end buyer. If companies do not have full visibility into multi-tier supply chains, they expose themselves to regulatory liabilities, without any control or knowledge of the compliance regulations suppliers are subscribed to.
Cost: traditionally, the pharmaceutical industry has been revenue focused. However, in the past decade companies have placed greater emphasis on controlling costs as reimbursement pressures and drug development costs escalate. Manual contracting processes impede a company's ability to optimise spending. It is not uncommon for two different divisions of the same pharma company to unknowingly contract with the same supplier but on different terms. As the departments have no visibility of each other's contracts, inefficiencies persist.
Internal visibility: enterprise contract management creates a central repository of agreements, providing better visibility for all departments across an organisation. By establishing a single source of truth, executives, legal teams, business users, compliance officers, etc, all know where they can find the fully executed version of a contract and all amendments. Companies are not slowed down by having to search for or wait to receive the documents they need to move forward.
Supply chain management: with full visibility into their contracts, pharmaceutical companies gain deep visibility into their supplier relationships, including regulatory compliance, renewal and expiry data as well as back-to-back contracting risks. This can help them to understand their exposure not only to Brexit-related challenges but also future governmental and regulatory changes that may impact the business.
Current contract management systems integrate the latest technologies to help unlock R&D bottlenecks and ensure pharmaceutical companies can become more responsive and ultimately better prepared for the challenges posed by Brexit.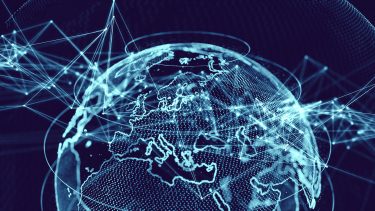 The application of artificial intelligence (AI) to contract management turns once unstructured documents into live, strategic assets. AI-infused contracts understand the meaning of complex contract clauses and can identify what contract language could pose risks or opportunities to an organisation. AI can also unearth data to enhance contract data input and visualisations. With AI, companies can look at every contract – historical, in-flight and new – and ask where there is opportunity to save and make money. Where can we reduce business risk? What terms might accelerate contract acceptance? How can we learn from previous mistakes?
And this is just the beginning of how contracts are getting 'smarter'. Blockchain presents the next step in the evolution of the contract management space. It has the capacity to effortlessly automate, manage and control processes. It can record transactions based on key pieces of metadata such as rules, entitlements, clauses and obligations, in turn triggering actions based on pre-programmed activity and improving visibility.
It is clear that the conversations and negotiations that have happened since the Brexit referendum have been disorientating, with many potential situations and impacts being painted by different sources. The fact is that post Brexit, anything can happen and the pharmaceutical industry has valid concerns about what lies ahead. Much of the potential impact will be inevitable, but there is also a lot that can be done organisationally for companies to get ahead of the curve in terms of operational improvements and cost cutting initiatives enabled by digitalising traditional and inefficient processes like contracting.
Biography
NEAL SINGH has invested more than 25 years in enterprise software and leadership roles. Prior to joining Icertis, he served as the President and CEO for Caradigm where he helped create their SaaS product offerings in Enterprise Population Health Management, Analytics and Identity Access Management. Prior to Caradigm, Neal was at Microsoft for over a decade and, as a member of the Business Leadership Team, helped build the Microsoft Dynamics Enterprise ERP product portfolio.
Issue
Related organisations