XARELTO® approved to help prevent blood clots
The FDA has approved XARELTO® (rivaroxaban) to help prevent blood clots in acutely ill medical patients.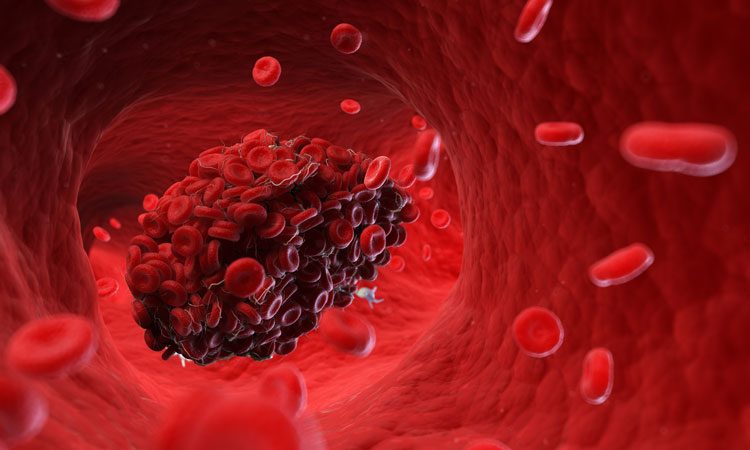 XARELTO® (rivaroxaban) has been approved by the US Food and Drug Administration (FDA) for the prevention of venous thromboembolism (VTE), or blood clots, in hospitalised acutely ill medical patients at risk for thromboembolic complications who are not at high risk of bleeding. 
With this approval, XARELTO® can be initiated for these patients during hospitalisation and continued after discharge for a total recommended duration of 31 to 39 days.
"With this new approval, XARELTO® as an oral-only option now has the potential to change how acutely ill medical patients are managed for the prevention of blood clots, both in the hospital and for an extended period after discharge," said Alex C Spyropoulos, MD, Professor of Medicine, Lenox Hill Hospital, New York. "The Phase III clinical studies in this high-risk patient group show us that XARELTO® at the 10mg dose is an effective and safe option to help prevent blood clots."
To date, the FDA has granted eight indications of XARELTO®  – the most of any direct oral anticoagulant (DOAC) – six of which are specifically for the treatment, prevention and reduction in the risk of recurrence of VTE.
"Preventing blood clots is a critical priority for physicians treating patients with acute medical illnesses, which is why Janssen is pleased that the FDA approved the use of XARELTO® to address this often fatal, yet preventable condition," added James List, MD, PhD, Global Therapeutic Area Head, Cardiovascular & Metabolism, Janssen Research & Development, LLC. "Rather than facing daily injections with older anticoagulants, patients now have a new oral treatment option that will help prevent blood clots, both in the hospital and after hospital discharge."