New Director Sales and Business Development for GEA Pharma Systems in Latin America
GEA Pharma Systems has appointed Zósimo López Moreno…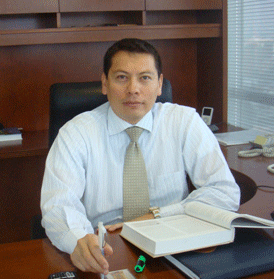 Zósimo López Moreno, GEA Pharma Systems
GEA Pharma Systems has appointed Zósimo López Moreno as its Director Sales and Business Development for Latin America.
Zósimo will have direct management responsibility for all GEA Pharma Systems' product lines. These include: Courtoy™ tablet presses; high shear granulation and fluid bed processing from Aeromatic-Fielder™; ConsiGma™ continuous processing and Single Pot processing from Collette™; Lyophil freeze dryers and loading & unloading systems; Buck® high containment and materials handling technology; and fermentation and liquid formulation from Diessel.
Zósimo has been involved in the supply of capital equipment to the global processing industry for most of his career and has qualifications in Mechanical Engineering and an MBA in International Business. For the last 12 years he has worked in the pharmaceutical, cosmetic, dairy, beverage and food industries to devise and implement appropriate technology for the Latin American market.
"I am delighted to have joined this rapidly growing organisation and am looking forward to using the strength of the worldwide GEA Group to help our Latin American customers," he said. GEA Pharma Systems is already recognised in Latin America for the quality and tradition of its equipment. The organisation is supported in Brazil by STEQ (www.steq.com.br), in Mexico by Rasch (www.rasch.com.mx) and in Argentina by Vanyrelco. "It is this quality and the strength of our local partners that is the key to successfully meeting anticipated customer demands and expectations."
Frans K.A. Maas, Vice President Sales and Marketing for GEA Pharma Systems is equally pleased with the new appointment. "With the addition of Zósimo Lopez we're bringing a breadth of market experience to our team," he said. "We are enforcing our message that GEA Pharma Systems is delivering top-line technologies and integrated systems, at the right price-performance level, to this fast growing market – and we plan on being there for the long run."
GEA Pharma Systems' return on performance in Latin America is based on local presence, widespread customer references, in-depth pharmaceutical process knowledge, a competitive manufacturing portfolio of products, all supported by a strong global service network.
The GEA Group has a long tradition of supplying high quality capital equipment for the global processing industry, with over 22,000 employees worldwide. The main factories for pharmaceutical industry are in Switzerland, United Kingdom, Belgium, Germany, Denmark, the USA, India and China.