Endo agrees opioid settlement payment with Oklahoma for $8.75m
The US state of Oklahoma has agreed to a settlement from Endo International after an investigation into its role in the opioid abuse crisis.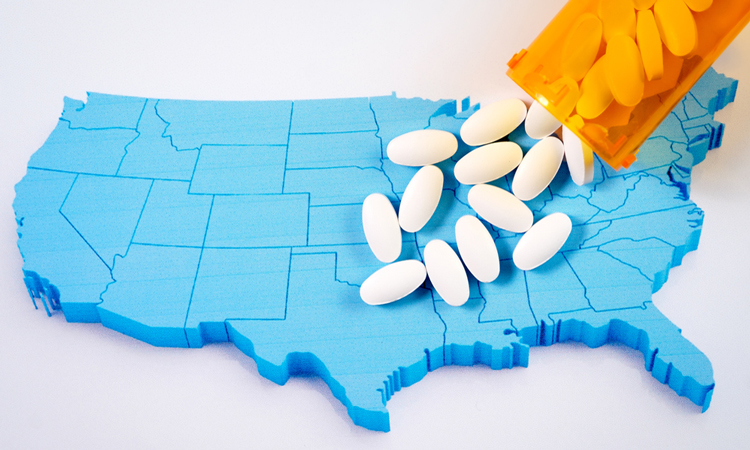 Endo International has announced that it has reached a settlement agreement with the US state of Oklahoma over the opioid abuse crisis.
The company's subsidiaries Endo Pharmaceuticals and Par Pharmaceutical will pay the state $8.75 million. The settlement resolves Oklahoma's investigation of the settling parties in connection to the opioid crisis cases.
"Endo is very pleased to have reached a resolution with Oklahoma for $8.75 million through Attorney General Hunter and we appreciate his collaboration and careful consideration of a number of issues," said Matthew Maletta, Endo's Executive Vice President and Chief Legal Officer.
According to reports, the agreement includes no admission of wrongdoing, fault or liability of any kind by Endo or its subsidiaries.
"We believe this settlement reflects the fact that Endo was one of the first pharmaceutical manufacturers to voluntarily cease promotion of all opioid medications, along with voluntarily withdrawing one of its leading branded opioid medications from the market in 2017 and terminating all R&D of new opioid medications. We also believe that Endo's cooperation and role in manufacturing a broad range of non-opioid pharmaceutical products, including safe and affordable generic medications and lifesaving sterile injectable medications, were important factors in concluding this settlement," continued Maletta.  
Endo settled their opioid lawsuits with Cuyahoga County and Summit County in Ohio in September 2019.