FDA grants Priority Review to capmatinib – a targeted lung cancer therapeutic
The US Food and Drug Administration (FDA) has granted Priority Review for capmatinib, a treatment for MET exon 14 skipping mutated non-small cell lung cancer.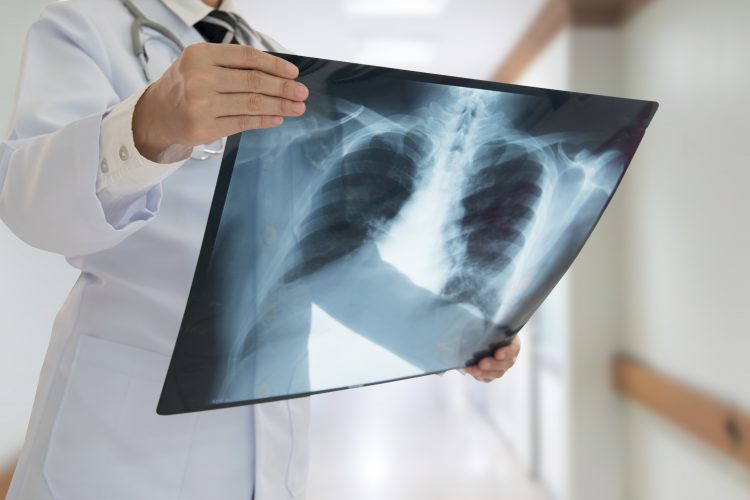 The producers of capmatinib, an oral potent and selective MET inhibitor, announced the US Food and Drug Administration (FDA) has accepted the New Drug Application (NDA) and granted the drug Priority Review as a treatment for patients with locally advanced or metastatic MET exon 14 skipping (METex14) mutated non-small cell lung cancer (NSCLC).
According to Novartis, the developers and marketers of capmatinib, if approved it will be the first METex14- targeted mutated advanced lung cancer therapeutic. METex14 mutations occur in three to four percent of all diagnosed NSCLC cases. Priority Review will cut the FDA review period to six months, compared to 10 under the standard system.
The FDA granted Priority Review based on results from the GEOMETRY mono-1 Phase II study, where treatment-naïve patients had an overall response rate (ORR) of 67.9 percent compared to previously treated patients with an ORR of 40.6 percent. Capmatinib showed durable responses: median duration of response was approximately 11.14 months and 9.72 months respectively for treatment-naïve and previously treated patients.
All results were based on independent assessment by the Blinded Independent Review Committee (BIRC) and all tumour CT scans were evaluated in parallel by two radiologists to confirm the response.
The most common treatment-related adverse events across all 334 patients were peripheral oedema, nausea and creatinine increase.
"We are extremely encouraged by the FDA's Priority Review designation for capmatinib, a MET inhibitor that may be a major treatment advance for patients with this particularly aggressive form of lung cancer," said Dr John Tsai, Head of Global Drug Development and Chief Medical Officer at Novartis. "Results of the GEOMETRY mono-1 trial clearly identify METex14 as an oncogenic driver and we are inspired to bring capmatinib, potentially the first METex14 targeted therapy, to patients and to reimagine medicine and outcomes for people with lung cancer."