CMA launches COVID-19 taskforce to combat drug price hikes
In the UK, the CMA has announced it will establish a taskforce to handle businesses that exploit the COVID-19 outbreak and inflate drug prices.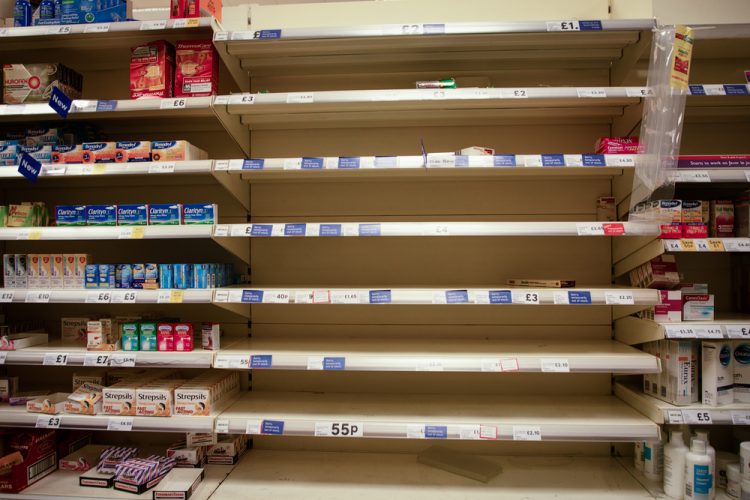 The UK Competition and Markets Authority (CMA) has announced it will set up a COVID-19 taskforce to ensure that retailers behave responsibly in the wake of the coronavirus outbreak. 
According to the CMA, the taskforce will: 
Analyse market developments to identify harmful sales and pricing practices as they emerge
Warn firms suspected of exploiting these exceptional circumstances through unjustifiable prices or misleading claims. The CMA has already contacted traders and platforms regarding excessive pricing of hand sanitiser.
Take enforcement action if there is evidence that firms may have breached competition or consumer protection law and they fail to respond to warnings
Equip the CMA to advise the Government on emergency legislation if there are negative impacts for people which cannot be addressed through existing powers
Enable the CMA to advise the Government on how to ensure competition law does not stand in the way of legitimate measures that protect public health and support the supply of essential goods and services. It will also advise on further policy and legislative measures to ensure markets function as well as possible in the coming months.
Andrea Coscelli, the CMA's Chief Executive, said: "This is obviously a time when we all have to behave responsibly to protect our fellow citizens and particularly those who are most vulnerable. We urge retailers to behave responsibly in the exceptional circumstances of the COVID-19 outbreak. If they do not, our taskforce is monitoring market developments to enable us to intervene as quickly as possible. We have a range of options at our disposal, from warnings to enforcement action to seeking emergency powers. We hope that such action will not be necessary, but we will do whatever is required to stop a small minority of businesses that may seek to exploit the present situation."
The move comes as reports have emerged of pharmacies selling packets of 32 paracetamol tablets for £9.99, an increase from £1.39 the week before, according to The Pharmaceutical Journal. The outlet also highlights that some branches of Jhoots Pharmacy, an independent community chain brand which owns more than 80 pharmacies, have also been discovered to have hiked their prices. 
According to BBC News, the Jhoots brand was named as having raised its price of 200ml bottles of Calpol to £19.99. The report relays a company statement, announcing that the "disparities" in some branches had stemmed from "an erroneous communication" and that steps have now been taken to correct the prices.