UK national priority COVID-19 trial now recruiting patients
The PRINCIPLE trial aims to evaluate therapeutics that could slow the progression of COVID-19 symptoms in patients most at risk of complications.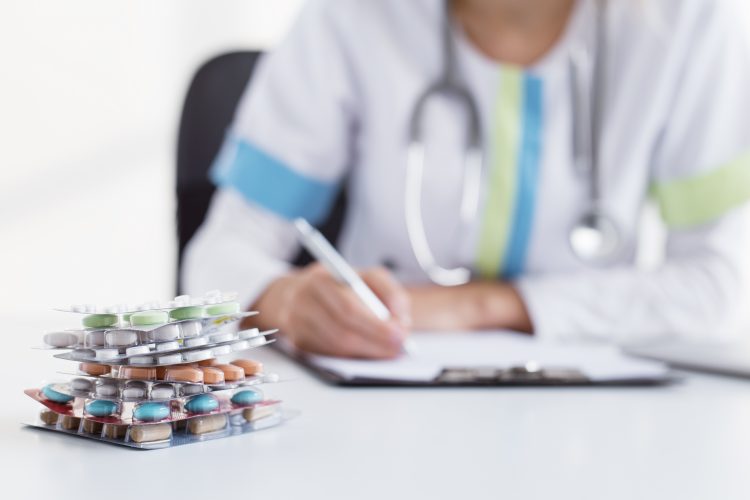 A new nation-wide clinical trial evaluating multiple potential COVID-19 treatments is now enrolling participants. The Platform Randomised trial of INterventions against COVID-19 in older peoPLE (PRINCIPLE) trial is one of three national priority clinical trials on COVID-19 and will be the first trial undertaken at General Practices (GP) in the UK.
The PRINCIPLE trial aims to rapidly evaluate different COVID-19 treatments that could stem the progression of COVID-19 symptoms in older people. As such, only those most at risk of serious complications from COVID-19 will be eligible to join the trial via participating GP surgeries.
It will test treatments that can be prescribed by a community-based GP to slow or halt the progression of the disease and prevent the need for hospitalisation, unlike other studies which typically provide treatments to those with serious symptoms.
The PRINCIPLE trial has been awarded £1.7 million of the £24.6 million rapid research response funded by UK Research and Innovation (UKRI) and the Department of Health and Social Care (DHSC) through the National Institute for Health Research (NIHR).
According to researchers, it is a platform trial which will allow for multiple drugs to be evaluated at the same time and can be adjusted so more people get the most effective trial intervention treatment. The idea is that if a drug outperforms the 'standard of care', then this will become the new standard of care against which further drugs are evaluated against.
To start with PRINCIPLE will evaluate hydroxychloroquine, a drug typically used to treat malaria and arthritis, which is yet to be proven as a preventative for COVID-19. The antibiotic azithromycin will also be added to the trial.
PRINCIPLE aims to recruit over 3,000 people, a number that will be increased if additional treatments are added and may be adjusted dependent on the results of the trial.
Professor Chris Butler, the trial's Chief Investigator, Professor of Primary Care in the Nuffield Department of Primary Care Health Sciences, a part-time GP for the Cwm Taf Morgannwg University Health Board and Fellow of Trinity College, said: "What's unique about the PRINCIPLE trial platform is that it's so flexible. By setting up a nationwide primary care research network across the National Health Service (NHS), we're able to rapidly evaluate potential new treatments for COVID-19. This trial will allow us to make treatments that are proven to be effective as widely and as rapidly available as possible. However, we do not want to give people medication that does not work and may simply put them at unnecessary risk of side effects.
"At the moment we really do not have enough information about whether any benefits from taking these medicines for COVID-19 outweigh any possible harms. That is why we urgently need to do a proper trial, so we have the information we need to guide the provision of best care for all."
Co-Chief Investigator Professor Richard Hobbs, Head of Department in Oxford University's Nuffield Department of Primary Care Health Sciences, said: "Our trial is prioritising treatments for those people who are unfortunately at most risk of serious complications from COVID-19 infection. That's people aged 50 to 64 with pre-existing major illnesses, such as diabetes or compromised immune systems. It is also recruiting patients aged 65 and above without any other known illness. Additionally, as this trial is community-based we're hoping that it will help to ease the pressure on the NHS during this extraordinary time."
More than 100 GP practices are actively recruiting participants into PRINCIPLE, with further practices coming aboard daily. Earlier this month, the Chief Medical Officers of England, Wales, Scotland and Northern Ireland and the NHS Medical Director wrote to NHS trusts in England asking them to fully support the trial.