EMA receives CMA application for remdesivir as a COVID-19 treatment
The European Medicines Agency (EMA) said its assessment of the conditional marketing authorisation (CMA) application will be performed under a reduced timeframe, with a decision potentially delivered in weeks.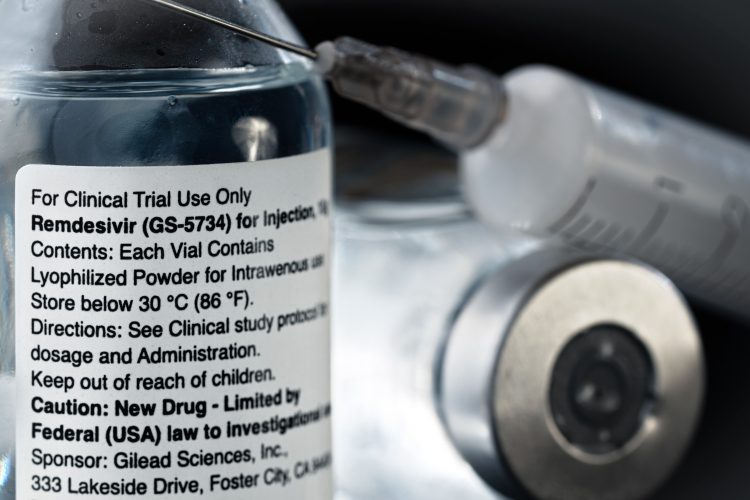 The European Medicines Agency (EMA) has received an application for conditional marketing authorisation (CMA) of remdesivir for the treatment of COVID-19.
The assessment of the benefits and risks of remdesivir is being performed under a reduced timeline and an opinion could be issued within weeks, depending on the robustness of the data submitted and whether further information is required to support the evaluation.
Some of the data for remdesivir has already been evaluated as part of a rolling review, enabling the short timeframe. During the rolling review, EMA's Committee for Medicinal Products for Human Use (CHMP) assessed data on quality and manufacturing, preliminary data from several clinical studies and supporting data from compassionate use programmes. When the rolling review concluded on 15 May, the CHMP invited the Gilead Sciences (who is developing the antiviral drug) to submit further data with a CMA application.
During the rolling review, EMA's Pharmacovigilance Risk Assessment Committee (PRAC) completed their initial assessment of the preliminary risk management plan (RMP) proposed by the company, which outlines measures to identify, characterise and minimise remdesivir's risks. EMA stated PRAC will continue to evaluate the safety data for remdesivir in an expedited manner to promptly identify and address potential safety concerns with the medicine.
The Paediatric Committee (PDCO) also issued its positive opinion on the enterprise's paediatric investigation plan (PIP), which describes how the medicine should be developed and studied for use in children, in accordance with the accelerated timelines for COVID-19 products.
If the additional data supporting the CMA application is sufficient for the CHMP to rule that the benefits of remdesivir outweigh the risks in the treatment of COVID-19, EMA said it will support the fast-tracking of marketing authorisation by the European Commission.
The UK Medicines and Healthcare products Regulatory Agency (MHRA) approved remdesivir for use in late May; in a statement at the time of the approval the MHRA scientific opinion said: "Remdesivir is indicated for the treatment of adults and adolescent patients aged ≥ 12 years and weighing at least 40 kg hospitalised with suspected or laboratory-confirmed SARS-CoV-2 infection and severe disease.
Patients with severe disease are those with an SpO2 ≤ 94 percent on room air or requiring supplemental oxygen, or requiring non-invasive or invasive ventilation or extracorporeal membrane oxygenation (ECMO)."
EMA will likely approve CMA for the same indication, as there was limited clinical benefit for mild or critically ill COVID-19 patients and insufficient data to support use in under 12s.
Related drugs
Related diseases & conditions