TRV027 to be tested as COVID-19 illness treatment in clinical trial
A clinical trial is set to investigate whether a molecule known as TRV027 is effective at preventing lung damage and the formation of blood clots in COVID-19 patients.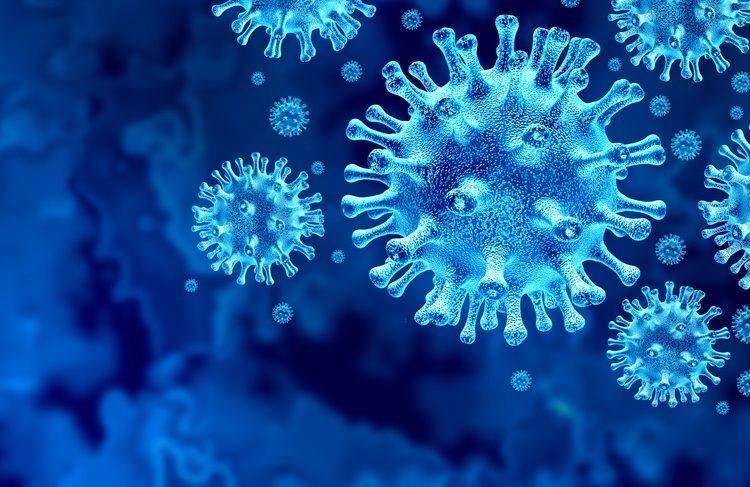 A new drug for preventing lung damage and blood clots in people with COVID-19 is set to be trialled in UK hospitals with support from researchers at the British Heart Foundation Centre of Research Excellence at Imperial College London. 
The researchers say the drug, a molecule known as TRV027 and developed by Trevena, could put a brake on many of the dangerous processes which occur in COVID-19, such as lung damage and blood clots. The cell pathways targeted by the drug are thought to be major drivers of severe illness caused by the condition. 
The molecule is designed to restore the balance between two hormones, angiotensin II and angiotensin 1-7, which control blood pressure and affect blood vessels. Usually, this balance is maintained by angiotensin-converting enzyme 2 (ACE2), which resides on cell surfaces and is also the 'entry point' for SARS-CoV-2, the coronavirus which causes COVID-19. 
In COVID-19, it is thought the balance tips towards too much angiotensin II which makes the blood clot throughout the body and in particular the lungs. TRV027 is thought to have a dual action by both blocking angiotensin II activity and also mimicking angiotensin 1-7 activity, which opposes angiotensin II. 
The pilot trial will involve 60 patients with confirmed or suspected COVID-19 and will follow patients for eight days during the critical period where some patients' symptoms worsen significantly, requiring treatment in intensive care unit (ICU) and sometimes ventilation. 
Dr Kat Pollock, Senior Clinical Research Fellow in Vaccinology and Honorary Consultant at Imperial College London who is jointly leading the study said: "We need to move away from thinking of COVID-19 as solely a respiratory illness – it also has devastating effects on the rest of the body including the blood vessels and heart. When this infection was first described, we were surprised to learn that people with heart and circulatory diseases appeared to be at risk. Our study will play an important role in understanding the mechanisms which make COVID-19 dangerous and offer a potential treatment."
In the trial, half of the patients will be given TRV027 and half the patients will be given placebo along with the usual care. 
The researchers will observe the patient condition and track the levels of important markers in the blood which indicate the severity of illness, in particular markers of abnormal clotting which they anticipate will be lower in the group receiving TRV027. 
If the findings are promising, the team aim to secure funding for a larger clinical trial to determine whether it made a meaningful difference to patient's health.