FSD Pharma applies to FDA for trial testing FSD201 in COVID-19 patients
The Investigational New Drug Application (IND) is for a Phase II trial evaluating the safety and efficacy of FSD201 (ultramicronized PEA) in hospitalised COVID-19 patients.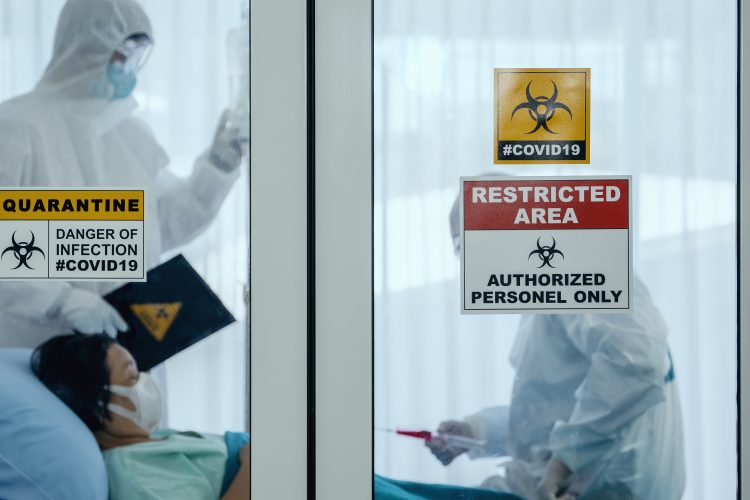 FSD Pharma Inc. has submitted an Investigational New Drug Application (IND) to the US Food and Drug Administration (FDA) for the use of FSD201 (ultramicronized palmitoylethanolamide [ultramicronized PEA]) to treat COVID-19, the disease caused by the SARS-CoV-2 coronavirus.
The company is developing FSD201 for its anti-inflammatory properties and it is hoped the drug may allow patients to avoid the cytokine storm that causes acute lung injury and the severe COVID-19 symptoms suffered by many hospitalised patients. These symptoms can range from acute respiratory distress syndrome (ARDS) to complete organ failure and ultimately result in death. Ultramicronized PEA includes synthetic molecules that mimic cannabinoids.
The FSD201 COVID-19 Trial which the IND was submitted for is designed to assess the safety and efficacy of the drug at a dose of 600mg or 1200mg twice-daily plus standard of care (SOC) treatments, compared to SOC alone in hospitalised COVID-19 patients. The Phase II trial will be a randomised, controlled, double-blind, multicentre study, conducted at 25 to 30 sites in the US.
Issuance of share-based compensation
The company also reported that its Board of Directors has authorised the issuance of an additional 369,255 class B subordinate voting shares to certain directors, officers, employees and consultants of the enterprise as share-based compensation.
Dr Raza Bokhari has acquired 805,802 class B shares in lieu of cash compensation for his services as Chief Executive Officer and Executive Co-Chairman of the company. As a result, he now beneficially owns, or has control over, approximately 8.5 percent of the issued and outstanding class B shares (on a non-diluted basis). Dr Bokhari also continues to hold 33.3 percent of the Company's outstanding class A multiple voting shares. Therefore, cumulatively, Dr Bokhari controls approximately 23 percent of the voting rights attached to the issued and outstanding FSD Shares.
He has stated that he acquired the shares for investment purposes, has no intention to sell and is currently prohibited from selling any of the shares because of lock-up agreements entered into in connection with the recent equity financings by the company ($10.125 million in June 2020 and $10 million in August 2020). However, this may change depending on market conditions in future.