Pfizer and BioNTech may supply EU with 200 million doses of COVID-19 vaccine
The companies and European Commission will soon enter contract negotiations for the supply of their investigational COVID-19 vaccine candidate BNT162b2.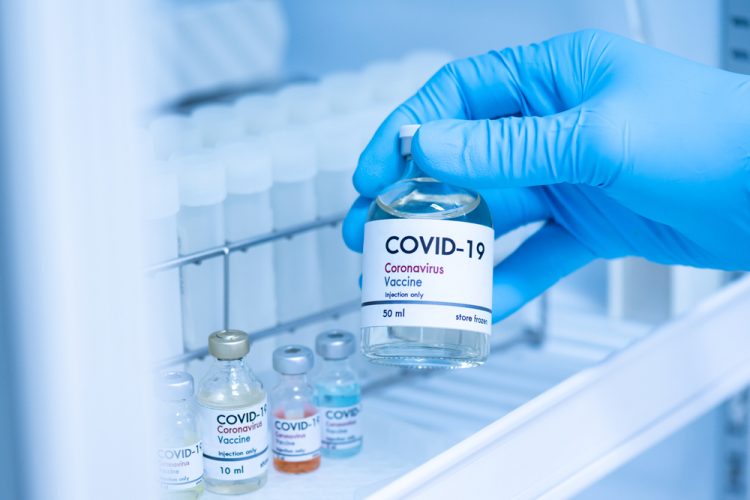 The European Commission (EC), Pfizer and BioNTech SE have concluded exploratory talks for a proposed supply of 200 million doses of the companies' investigational BNT162 mRNA-based COVID-19 vaccine candidate to European Union (EU) Member States, with an option for further 100 million doses. Should the deal go ahead, deliveries of the vaccine would begin before the end of 2020, subject to clinical success and regulatory authorisation. The companies will now enter into contract negotiations with the EC. 
The vaccine doses for the EU would be produced in BioNTech's German manufacturing sites, as well as in Pfizer's manufacturing site in Belgium. If regulatory approval for the BNT162b2 vaccine candidate is received, the EC would lead the process for allocation of the vaccine doses among the 27 EU Member States.
"Pfizer and BioNTech's anticipated agreement with the European Commission is an important step forward in our shared goal to have millions of doses of a vaccine against COVID-19 available for vulnerable populations before the end of the year. We would like to thank the European Commission for its commitment and confidence in our development efforts," said Albert Bourla, Chairman and Chief Executive Officer (CEO), Pfizer. "We have activated our supply chain, most importantly our site in Belgium, and are starting to manufacture so that our vaccine would be available as soon as possible, if our clinical trials prove successful and regulatory approval is granted."
Dr Ugur Sahin, CEO and Co-founder of BioNTech, added: "Our aim is to develop a safe and effective vaccine to contribute to bringing this pandemic to an end in Europe and across the world. Today's decision is a further illustration of how collaboration and solidarity can help address a global health crisis as an international community."
The enterprises have also expressed interest in potentially supplying the COVAX Facility, a mechanism established by Gavi, the Vaccine Alliance, the Coalition for Epidemic Preparedness Innovations (CEPI) and World Health Organization (WHO) that, using a range of technology platforms, aims to provide governments (especially those in emerging markets) with early access to a large portfolio of COVID-19 candidate vaccines.
The BNT162 vaccine candidate
The BNT162 program is based on BioNTech's proprietary mRNA technology and supported by Pfizer's global vaccine development and manufacturing capabilities. Two of the companies' four investigational vaccine candidates – BNT162b1 and BNT162b2 – received Fast Track designation from the US Food and Drug Administration (FDA), based on preliminary data from Phase I/II studies that are currently ongoing as well as animal immunogenicity studies.
In July, Pfizer and BioNTech selected the BNT162b2 vaccine candidate to move forward into a Phase II/III study based on preclinical and clinical data. BNT162b2 encodes an optimised SARS-CoV-2 full-length spike glycoprotein (S), which is the target of virus neutralising antibodies.
Phase II/III trial
The trial will evaluate a 30µg dose in a 2-dose regimen in approximately 30,000 participants aged 18 to 85 years. The companies have selected approximately 120 sites globally and are working to enrol a diverse population of volunteers, including those at increased risk for the infection with the virus. So far, over 25,000 participants have been enrolled, with a second dose underway.
If the trial is successful, the enterprises hope to seek regulatory review in October 2020 and (subject to approval) plan to supply up to 100 million doses worldwide by the end of 2020 and approximately 1.3 billion doses by the end of 2021. To meet these milestones, the companies have completed production for 30,000 participant clinical trial and have begun to produce and stockpile their pandemic supply.