NIH launches antithrombotics trials in COVID-19 patients
The adaptive Phase III trials will assess whether various types and doses of blood thinners can prevent COVID-19 patients forming potentially fatal blood clots.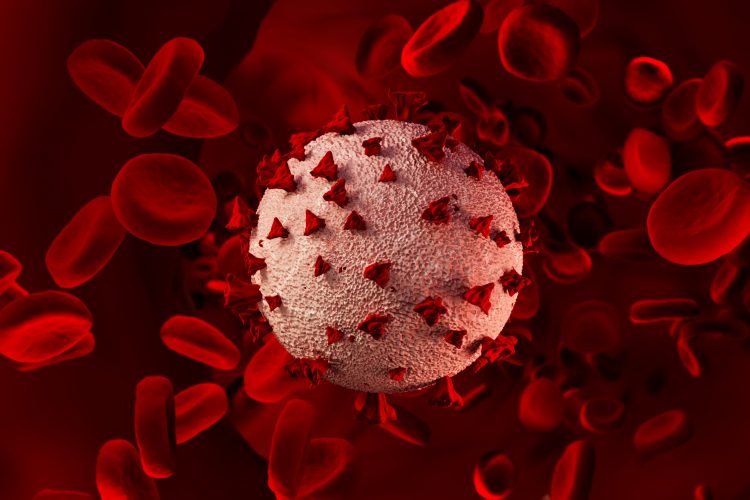 The US National Institutes of Health (NIH) has launched two Phase III clinical trials evaluating the safety and effectiveness of varying types of blood thinners to treat adults diagnosed with COVID-19. Part of the Accelerating COVID-19 Therapeutic Interventions and Vaccines (ACTIV) initiative, a total of three trials will be conducted at more than 100 sites worldwide and evaluate patients in various clinical settings including those not hospitalised, those currently hospitalised and those discharged after hospitalisation for moderate to severe disease. The first two are currently underway.
Collectively known as ACTIV-4 Antithrombotics, the trials could help guide the care of patients with COVID-19, particularly those who suffer from life-threatening blood clots. All three clinical trials will be coordinated and overseen by the National Heart, Lung and Blood Institute (NHLBI) and funded through Operation Warp Speed.
The trials were set up because researchers highlighted that many patients who died from COVID-19 (the disease caused by SARS-CoV-2) had unusual blood clots throughout their bodies, including in their smallest blood vessels. This feature of the disease can cause a range of potentially fatal health complications, from organ damage to heart attack, stroke and pulmonary embolism.
Then trials will be recruiting at sites with significant COVID-19 burden and enrolling patients in studies testing potential treatments to prevent or reduce the formation of blood clots. The adaptive design of the protocol allows different blood thinners to be started, stopped or combined during the study in response to emerging trial data. This approach should accelerate the timeline for testing different agents without compromising safety.
Antithrombotics, also known as blood thinners or anticoagulants, prevent blood proteins and platelets from aggregating together into clots. However, it is yet to be determined at what point during COVID-19 blood thinners might be effective at treating patients.
"There is currently no standard of care for anticoagulation in hospitalised COVID-19 patients, and there is a desperate need for clinical evidence to guide practice," said NIH Director Dr Francis Collins. "Conducting trials using multiple existing networks of research sites provides the scale and speed that will get us answers faster."
ACTIV-4 Antithrombotics Inpatient will investigate the safety and effectiveness of using varying doses of heparin to prevent clotting events and improve outcomes in hospitalised COVID-19 patients. In this arm of the trial patients will be assigned to either a low or high dose of heparin. The adaptive nature of the trial means that as it progresses, additional antithrombotics may be tested. All participants in the study will continue to receive clinical care as indicated for their condition.
ACTIV-4-Antithrombotics Outpatient will investigate whether anticoagulants or antithrombotic therapy can reduce life-threatening cardiovascular or pulmonary complications in newly diagnosed COVID-19 patients who do not require hospital admission. Researchers will also collect patient data and blood samples to help identify new drug targets and biomarkers that may help identify a patient's risk of developing complications related to COVID-19. Participants will be assigned to take either a placebo, aspirin or a low or therapeutic dose of the blood thinner apixaban.
"By leveraging the infrastructure and expertise of our existing research networks, we can more rapidly gather the scientific evidence needed to help prevent or treat these very serious complications caused by COVID-19," said NHLBI Director Dr Gary Gibbons. "Harnessing and integrating the assets within existing networks gives us an enormous head start and will allow us to get answers much sooner."