Serum Institute of India: outsourced manufacturing of COVID-19 vaccines
As the COVID-19 pandemic and the search for an effective preventative vaccine continues, the Serum Institute of India has entered into manufacturing agreements with both Novavax and Codagenix to help supply their experimental COVID-19 vaccine candidates.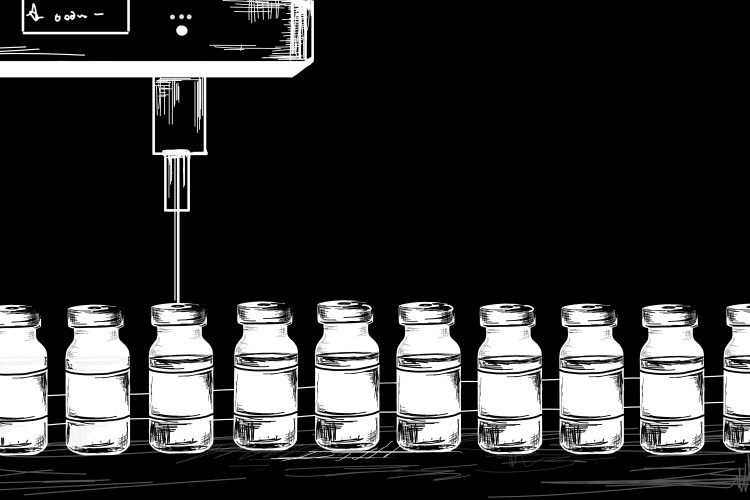 The Serum Institute of India was founded in 1966 and is the largest manufacturer of vaccines by number of doses produced and sold globally (more than 1.5 billion doses). An estimated 65 percent of the children in the world receive at least one vaccine manufactured by the Institute. Its facilities operate under current Good Manufacturing Practice (cGMP) guidelines, have been accredited by the World Health Organization (WHO) and comply with US Food and Drug Administration (FDA) and UK Medicines and Healthcare products Regulatory Agency (MHRA) requirements for quality, purity, efficacy and safety.
Novavax's COVID-19 vaccine manufacturing agreement
Novavax has announced an amendment to its existing agreement with the Serum Institute of India Private Limited (SIIPL). Under the amendment SIIPL will also manufacture the antigen component of Novavax's COVID‑19 vaccine candidate, NVX‑CoV2373.
According to Novavax, the agreement will increase its manufacturing capacity for the vaccine candidate to more than two billion doses annually, when all planned capacity has been brought online by mid-2021.
The antigen component of the vaccine candidate is also being manufactured at Novavax CZ in Bohumil, Czech Republic (formerly Praha Vaccines); Biofabri in Spain; FUJIFILM Diosynth Biotechnologies (FDB) in the UK and US; SK Bioscience in the Republic of Korea; and Takeda Pharmaceutical in Japan.
Novavax's Matrix-M adjuvant component of NVX‑CoV2373, is now being manufactured at Novavax AB in Uppsala, Sweden; AGC Biologics in the US and Denmark; and the PolyPeptide Group, which will manufacture two key intermediaries used in Matrix-M in the US and Sweden.
"Signing of the manufacturing agreement with Novavax for NVX-CoV2373 is another great milestone for both companies, which will further strengthen our existing relationship. SIIPL expertise to scale-up and manufacture NVX-CoV2373 will help ensure the supply of this most-needed vaccine," said Adar Poonawalla, Chief Executive Officer (CEO) of the Serum Institute of India.
Codagenix's intranasal COVID-19 vaccine candidate
According to Codagenix Inc., the Serum Institute has begun manufacturing CDX-005, the company's intranasal, live-attenuated vaccine candidate for SARS-CoV-2, the virus that causes COVID-19.
The enterprise stated that it is collaborating with the institute to develop CDX-005, which is anticipated to enter a Phase 1 first-in-human clinical trial in the UK by the end of 2020.
"Today marks an important step in our efforts to advance the development of CDX-005," said Dr J. Robert Coleman, CEO of Codagenix. "Currently, there are no licensed vaccines for COVID-19. Given the scale of the pandemic – more than 28 million confirmed cases worldwide and more than 900,000 deaths – the normal development process of waiting until after a vaccine has been proven effective to begin manufacturing wastes precious time. Preclinical testing of a single, intranasal dose of CDX-005 in animals has yielded encouraging safety and efficacy signals, and with Serum Institute's financial and technical support, we expect to rapidly propel the vaccine into the clinic before the end of 2020."
Dr Coleman continued, "CDX-005 was engineered using our proprietary codon deoptimisation software platform, which allowed us to recode the genome of the SARS-CoV-2 virus by inserting hundreds of mutations. These mutations result in a live-attenuated vaccine that is non-pathogenic yet has the potential to stimulate a robust T cell and antibody immune response that mimics that of the wild-type virus. Our live-attenuated vaccine approach is in sharp contrast to many of the more common COVID-19 immunisation strategies currently undergoing human testing, such as mRNA or virus-like-particle candidates, which only target the spike protein, or the adenovirus vectored approaches that could cause off-target effects. Moreover, CDX-005 is delivered intranasally rather than via an injection, which allows for more efficient, patient-friendly administration."
Having received the necessary regulatory approval from the Review Committee on Genetic Manipulation (RCGM) of India's Department of Biotechnology (DBT), the Institute will initiate manufacturing for large-scale safety and efficacy studies, in addition to preparing to meet global vaccine supply requirements.